If you are trying to find a company that can guarantee the perfect post-rent conditions of your property, look no further than us! We are based in Hammersmith and we are proud to offer you our exceptional end of tenancy services.
We are flexible and we offer a variety of cleaning options according to your needs and preferences. We can provide anything from broom swept to detailed cleaning of your entire home.
You can choose what services to be included in your own move out checklist and we will make sure everything is cleaned the way you want.
End Of Tenancy Cleaning
Prices
Studio Flat

from £

89

One Bedroom Flat

from £

139

Two Bedroom Flat

from £

165

Three Bedroom Flat

from £

189
Superb end of tenancy cleaning services, 100 percent satisfaction guarantee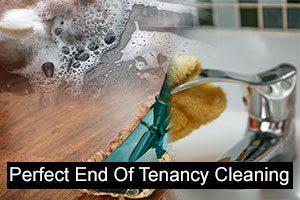 Our end of tenancy services are a top choice for a great number of tenants and letting agents in Hammersmith. We never spare efforts to make your property immaculate. We clean everything up to standards and we guarantee your complete satisfaction. What is more, we provide additional, no cost re cleaning of your home if your expectations are not met. This unique measure ensures the return of your deposit, so wait no more, request our services now!
Convenient end of tenancy cleaning services by the most reliable cleaning company in Hammersmith
Invite our team in your home and leave all taxing cleaning chores in the hands of top experts. We will meticulously clean your kitchen, we will take special care of your bathrooms and will make them impeccably clean. Each and every room in your home will receive the attention it needs-we will go above and beyond to make sure every detail, every nook and cranny sparkles.
Services We Provide
Carpet Cleaning
Oven Cleaning
Domestic Cleaning
Builders Cleaning
Flat Cleaning
Office Cleaning
Spring Cleaning
Upholstery Cleaning
We provide a number of services upon request, so simply let us know your needs. We can clean your windows, we can take care of you carpets, we can refresh your curtains and upholstery.
Our services come at competitive rates, we offer great discount packages and we can design a cleaning plan based on your budget. We have plenty of options for you, so trust us and let us help you with the final cleaning. We will deliver convenient and friendly service and your home will be in tip-top state!
Reliable Pre-tenancy Cleaning Services in London
It is critical to thoroughly clean the new home you are moving into. It will give you a fresh start in life and allow you to enjoy a clean, organised, and healthy environment. However, keep in mind that this sort of cleaning may be rather difficult, especially if you are far too preoccupied with the other chores that come with the moving process. This is due to the vast quantity of filth and grime that exists all over the house, particularly in concealed corners. In addition, depending on the property (whether it is brand new or has been inhabited already), there may be construction debris and grime to remove, filth left behind by past renters, or objects to replace or fix. Schedule an appointment with one of our customer service representatives to save time and effort. Our team of experts will clean everything thoroughly, even spots that are difficult to reach or are often neglected throughout the cleaning procedure. Find a list of some of them below.
Benefits of booking our Pre-tenancy Cleaning:
Moving is generally a time consuming and tedious procedure. Save yourself the trouble and leave the cleaning to us. You won't have to bother about cleaning or disinfecting
– your property will be thoroughly cleaned and ready for your arrival. Our expert cleaning technicians will make sure of that.
Stains, foul odours, and objects left behind by the renters who lived in the house before you might prevent you from fully enjoying it. Our cleaning professionals will eliminate all trace of dirt and make the home seem brand new.
Your new property will be thoroughly cleaned and disinfected with the use of top grade professional cleaning solutions. All of them are non-toxic, free of harsh chemicals, biodegradable and eco-friendly. Both your children and your pets will be safe and enjoying a beautiful, disinfected new home.
Our cleaning solutions are of the highest quality and we will ensure to meet all your needs.. You may be confident that our skilled cleaning specialists will utilise all of their skills and knowledge to prepare your apartment for your arrival.
A list of cleaning chores that demand particular focus:
Carpets – both carpets and upholstery are easy to stain and may collect large amounts of dust, grime and debris. Simply vacuuming them will not be enough at this point. We utilise a steam cleaning technique that is powerful and will get rid of all stains, as well as leave the surface disinfected.
Bathroom – All of the deposits, mould and bacteria make cleaning the bathroom a difficult process. Our cleaning specialists will utilise the strong, non-toxic cleaning solution we provide them with to completely clean and disinfect the area.
Kitchen – All grease, filth, and bacteria will be removed from your kitchen – our experts will scrub and disinfect all kitchen surfaces. You will be able to enjoy a spotless cooking area free of bad smells and stains.
Hard to reach or hidden places – most of the dirt and grime hidden in a property cannot be easily seen. The fact that the areas that need to be cleaned are so easy to miss makes the cleaning process hard and complicated to carry out. Our cleaning experts will reach all of them and thoroughly clean them.
Disposal of items and waste – if the property you are moving into has been inhabited in the past, you may want to consider replacing certain items. Mattresses, toilet seats and rugs, for example, are best kept personal and not shared. The cleaning professionals on our team will inspect these items and advise you on how to proceed. Keep in mind that those are items that will be an important part of your life.
Our satisfied clients
" I would recommend your end of tenancy cleaning services to anyone who is looking for a trusted company with high cleaning standards. Your team was in my home the other day and did a brilliant job there. They arrived on time, fully equipped with all possible cleaning supplies. After a couple of hours of hard work my flat was in perfect condition. You completely satisfied my landlady's high demands! – Emma"
"Cleaning before moving out can be stressful. Well, not anymore! Not if you are in charge! You, guys, are simply amazing! I was so much relieved to have you in my home! You cleaned everything properly and deeply according to the highest standards! The results were awesome – my whole place was super-clean! Thank you for being such a great help! – Philippa"
"I have never seen my landlord this happy. Thanks to the professional end of tenancy cleaning service of this company I managed to achieve a spick-and-span look for the accommodation I was vacating and in the end I even got my full deposit back. On top of everything the fee which I paid was very reasonable. – Jack"
"As a tenant who had used the professional help of this company, I can vouch for their excellence and reasonable prices. Last month I hired their end of tenancy cleaning service and I must say that the final look of the accommodation I was vacating was outstanding and I got my full deposit back. – Bobby"
If your moving out day is soon and you still haven't figure out a way to impress your landlord with the look of his/ her property, you can always rely on our company. We can provide the best end of tenancy cleaning service in Hammersmith and we will make sure to eliminate all signs of stress.
Give us a call and we will send you a team of the most highly competent and well-trained professional cleaners who will make sure that the entire accommodation is spick-and-span. You can be sure that you will get your full deposit back in no time.