If you are planning to move out soon and you don't know how to handle the deep cleaning of your home, benefit from our excellent end of tenancy services! We are the cleaning specialists in Hampstead that work to ensure the tip-top shape of your property and we guarantee the return of your deposit.
We provide additional, no cost cleaning of your home if, for any reason, your landlord is not satisfied with the results. All you have to do is give us a call within 48 hours of our first cleaning visit.
End Of Tenancy Cleaning
Prices
Studio Flat

from £

89

One Bedroom Flat

from £

139

Two Bedroom Flat

from £

165

Three Bedroom Flat

from £

189
Reliable End Of Tenancy Cleaning Services, affordable rates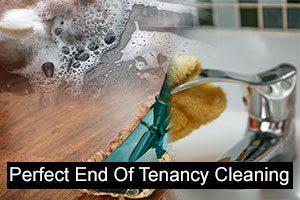 Our end of tenancy services include precise, top-to-bottom cleaning everywhere in your home. We will properly disinfect your baths ( we will wipe clean tiles, sinks,showers and\or bathtubs) ,we will make your kitchen immaculate (we will clean the cabinets, we will degrease all kitchen appliance and worktops). We will make
sure every room is spot cleaned and shiny.
We provide a number of services upon request and you can always create your individual cleaning plan based on your budget and requirements. We can clean the windows in your property, we can refresh the carpets and the curtains, we can disinfect the upholstery. We will do all that is needed to meet your expectations and help you get your deposit back.
Custom-tailored move out cleaning plans, same day service possibility
We will organize the entire cleaning process so you don't have to bother arranging anything prior to our visit. Our aim is to clean your home up to standards and to give you the time you need to focus on other things for the move.
Services We Provide
Carpet Cleaning
Oven Cleaning
Domestic Cleaning
Builders Cleaning
Flat Cleaning
Office Cleaning
Spring Cleaning
Upholstery Cleaning
We work with the top cleaning experts in Hampstead so you can rest assured someone experienced and competent is taking care of your property. We provide high-end professional equipment and we guarantee perfect results!
We are at your disposal 7 days a week and on holidays and we do not charge extra fees. We have flexible working schedule and can arrange a visit at a time that suits you best. Call our representatives in NW3, Hampstead now and make an appointment! Let us remove the burden of cleaning from your to-do list!
Reliable Pre-tenancy Cleaning Services in London
Giving your new home a thorough cleaning before moving in your stuff can help you begin your new life with a fresh and beautiful start. Cleaning a house is a complicated process. New construction can leave dust and waste in hidden areas, but purchasing an existing property that has been lived in means that the cleanliness of your home will depend on the habits of the previous tenants. While cleaning, you may notice certain items that need to be fixed or replaced. To accomplish the task properly, you'll need a range of cleaning supplies, as well as patience and knowledge. While moving can be exciting, the cleaning process may be too complicated for you as there are a few places that are extremely important to clean but are easily missed. See what those are below, book our pre-tenancy cleaning service and leave the job to our professionals. Everything will be thoroughly cleaned and left disinfected – trust us with this process.
Benefits of booking our Pre-tenancy Cleaning:
The time you will save by trusting our professionals with the cleaning of the property will allow you to organise your entire move better, have time to pack and organise your belongings and simply enjoy the entire process. We will ensure that we exceed your expectations.
You will be able to enjoy a clean, tidy and beautiful new home. Our cleaning experts will work hard to remove all stains, odours and waste left behind by previous inhabitants. Rest assured that you will arrive at a perfect home.
You will not have to purchase and use a large number of costly and harmful cleaning products. Our experts will arrive fully prepared with efficient, high-quality, non-toxic cleaning products to clean and disinfect every surface of the house. All of the products we use are safe for both human and animal health.
Your entire property will be deep cleaned and disinfected by some of the best and most experienced cleaning specialists on the market. We consistently prioritise producing high-quality outcomes and ensuring complete client satisfaction.
A list of cleaning chores that demand particular focus:
Carpets – carpets and upholstery may be dusty and grimy if they have been used for a long time. Our cleaning professionals will deep clean and disinfect your carpets using the specialised steam cleaning gear that we provide. This procedure is completely effective in dirt and stain removal.
Bathroom – bathrooms are the area in each property that requires the most attention when it comes to cleaning. You can be confident that our specialists will remove all of the debris, bacteria, mould, mildew, and filth that has accumulated throughout the space.
Kitchen – your kitchen may be greasy or smelling bad. The reason for that is the fact that it has not been cleaned in a while. To get rid of all buildup and deposits our cleaning professionals will use the professional tools and products we supply them with.
Hard to reach or hidden places – there may be significant levels of filth and grime concealed all over your entire house. These are typically easy to neglect and may be accidentally skipped. Our experts will reach all of them and completely clean them with effective products.
Disposal of items and waste – when moving into a previously owned property, it may be preferable to just get rid of certain objects and replace them. Our experts will check them and provide recommendations. Keep in mind that carpets, toilet seats, shower curtains, pillows, and mattresses (if not protected by a cover) should be changed. These are personal goods that should not be shared.
Our satisfied clients
"Thank you very much for sending your cleaners this morning. The leased property now is in excellent condition and I don't need to worry about the deposit. It was very kind of you to assist me so fast. I will definitely book with you again and recommend you to other people. – David"
"We were moving into our own house and needed someone to help with the final cleaning of our current property. Your cleaners did a great job and we can't recommend them again. Thanks to their hard efforts, we were able to move out on good terms with the landlord. – Peter"
"Thank you for sending your cleaners yesterday. These fellows saved me a lot of troubles. I wouldn't ensure such a high standard of cleanliness on my own. The landlord didn't have any remarks and agreed to give me the deposit back. Excellent end of tenancy cleaning. – Stephen"
"I am really glad I booked your end of tenancy cleaning. Your representatives are obviously very well trained and know exactly what they are doing. They worked hard for a couple of hours and didn't miss a single spot. I would book this impeccable end of tenancy cleaning again with pleasure. – Hank"
At the end of the tenancy, the property should undergo a top to bottom cleaning. Otherwise, the tenant may not receive their deposit back. Our cleaning company has wide experience in liaising with landlords and letting agents. We provide professional end of tenancy cleaning in Hampstead and the surrounding areas.
With us every tenant is guaranteed to move out without any complications. Our service has no time limitation. The entrusted cleaning crew will stay onsite until everything in the leased property is cleaned up to scratch. Our operatives work with high-quality cleaning equipment, which enables them to approach every challenge with conviction.