Our company is based in Finsbury and we are the ones to call if you need exclusive end of tenancy cleaning services. We work with the top professionals in the field and we guarantee your home will be cleaned up to standards.
We offer customized end of tenancy solutions and you could choose the services for your very own cleaning plan. We provide anything from top-to-bottom cleaning of your entire home to taking care of only certain items on your move out cleaning checklist.
End Of Tenancy Cleaning
Prices
Studio Flat

from £

89

One Bedroom Flat

from £

139

Two Bedroom Flat

from £

165

Three Bedroom Flat

from £

189
Customized End of Tenancy Cleaning Services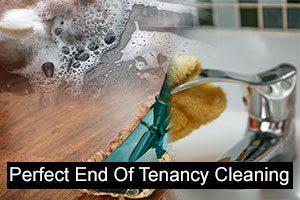 Our standard end of tenancy package includes detailed cleaning everywhere in your property. Our crew of experts will come professionally equipped and in a few hours your home will look better then it did when you first moved in. They will clean with care and precision all living and sleeping areas and will pay special attention to your baths and kitchen.
You can request a number of additional services and have us clean your carpets and windows or refresh your curtains and upholstery. We can manage all types of cleaning chores and will do all that is needed to make your moving out convenient and stress-free.
Convenient end of tenancy cleaning, affordable rates
Polite and friendly service, 100 percent guarantee
Weekend appointments, no extra charges
Fully trained and experienced end of tenancy specialists
Top-quality professional equipment, eco friendly cleaning products
We guarantee your satisfaction- if, for any reason, you are not delighted with our work we will provide no cost re cleaning of your property. The measure has been specially design to ensure your comfort and to guarantee the return of your deposit.
Superb end of tenancy cleaning services by the top cleaning specialists in Harringay
Our professional cleaners are qualified and experienced. They never compromise with the quality of their work and you can rest assured someone caring and responsible is cleaning your home.
Services We Provide
Carpet Cleaning
Oven Cleaning
Domestic Cleaning
Builders Cleaning
Flat Cleaning
Office Cleaning
Spring Cleaning
Upholstery Cleaning
We invite you to call us and request our services. We are the cleaning experts in Finsbury that will make your home spic-and-span and will give you the time you need to organize other important things for the move.
Reliable Pre-tenancy Cleaning Services in London
To be able to enjoy the new property you are moving into, a deep cleaning of the entire property is required. If you would like to have a fresh start in a neat place, give us a call and book our pre-tenancy cleaning service. It is important to have this task performed by professionals since it usually requires special tools and products, as well as a unique approach. The main reason for this is the fact that a lot of the grime may be hard to remove or simply hidden. If you are moving into a newly built property, there may be dust, grime and industrial waste. However, if you are moving into a property that used to have previous inhabitants, there may be smells, stains and rubbish left behind by them. Trust our experts with this task – they will efficiently clean the entire property and prepare it for your arrival. Do not hesitate to reach out to us – a lot of the grime that needs to be cleaned is usually easy to miss or hard to remove. You may rest assured that our cleaners will do just that.
Benefits of booking our Pre-tenancy Cleaning:
The moving process is usually complicated and requires time and effort. Save yourself those and trust our cleaning company with the task. You will not have to worry about scrubbing and disinfecting – your property will be deep cleaned and prepared for your arrival.
The previous renters may have left unpleasant scents or stains). Especially if they did not keep a regular cleaning schedule. We will make sure that the entire property is clean, tidy and ready for you when you arrive.
Your new property will be thoroughly cleaned and disinfected with the use of top grade professional cleaning solutions. All of them are non-toxic, free of harsh chemicals, biodegradable and eco-friendly. Both your children and your pets will be safe and enjoying a beautiful, disinfected new home.
The property will be completely disinfected and prepared for your arrival. We will ensure that all corners and hidden areas of the home have been sanitised. You may rest assured that the work we deliver will be of the highest quality.
A list of cleaning chores that demand particular focus:
Carpets – both carpets and upholstery are easy to stain and may collect large amounts of dust, grime and debris. Simply vacuuming them will not be enough at this point. We utilise a steam cleaning technique that is powerful and will get rid of all stains, as well as leave the surface disinfected.
Bathroom – professional tools and materials are essential to maintain a clean and healthy bathroom. Our experienced cleaners will arrive fully equipped to guarantee that no residues, mildew, or bacteria can be found in the area.
Kitchen – A kitchen that hasn't been cleaned in a while will be coated in grease, filth, and burnt food particles. Our staff members will utilise the strong cleaning solutions we provide them with to get rid of them. Your kitchen will be immaculate.
Hard to reach or hidden places – to properly clean the entire place, you should not skip the various hidden areas around the property. They hide dirt, dust, grime and germs. Our cleaning experts will make sure that everything has been deep cleaned and disinfected.
Disposal of items and waste – even after a thorough cleaning, some objects may need to be replaced or disposed of. These are goods that have been personally used by other people and may contain germs or bacteria (unprotected bed mattresses, pillows, toilet seats, towels, carpets, shower curtains, and so on). Our cleaning professionals will assist you with this process. They will inspect, clean and replace whatever is needed.
Our satisfied clients
"I needed to move out and a friend recommended your company. The cleaners came exactly on time, first they inspected the property and then spread the work as a real team. When they finished there was not even a sign of grime. I will use your end of tenancy cleaning again with pleasure! – Michel"
"I was searching for professional end of tenancy cleaning and I came across your company. The cleaners, who visited me were very friendly and well-mannered as well as hard working and comprehensive. Thanks to their efficient work I was able to keep the full amount of the deposit. – Jonathan"
"I did leave a bit of mess when I was moving out and it was necessary to hire a professional cleaning company. The cleaners that you sent did a great job and saved us a lot of troubles. The landlord was very pleased with their performance and returned the security deposit to me. – David"
"They did an excellent end of tenancy clean for me last week. The team worked hard from 9 to 12 o'clock. The property was left spick and span and I couldn't be happier. Thank you very much for this first class and cost-effective cleaning service. I will certainly book with you again. – Frank"
We are an effective and high achieving end of tenancy cleaning with teams of diligent, professional cleaners who can remove up to any stain and dirt off all types of surfaces including rare fabric and white house appliances.
We have been providing the residents of Harringay with thorough cleanings when moving out and in an anticipation to receive back the full amount of their deposit and when moving in and want to start over with a no sign of the previous occupants. Outsource the end of tenancy cleaning chores to us and forget about them, with us they are covered and so are you.