A moving out process can turn out to be quite hectic and much more complicated than it initially seems like. What you really need right now is to pass the final meeting with your landlord and the letting agent you work with. Our end of tenancy cleaning experience is going to help you in this situation.
We guarantee a hundred percent satisfaction with each and every end of tenancy cleaning session in Harrow and we are the only cleaning company which lives up to the high expectations.
End Of Tenancy Cleaning
Prices
Studio Flat

from £

89

One Bedroom Flat

from £

139

Two Bedroom Flat

from £

165

Three Bedroom Flat

from £

189
The end of tenancy cleaning you have been searching for everywhere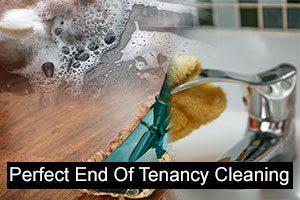 This is possible because we listen to your feedback and we manage to turn our clients into friends. Now the time has come for you to join our big happy family of content customers and see what the hype is all about. You are going to receive your security deposit from your landlord and you have nothing to worry about.
With our 48-hours guarantee for the end of tenancy cleaning service, the whole moving out process will become a hassle-free experience, which won't stress you out unnecessarily. You can focus entirely on packing our belongings and making sure you leave nothing behind. If you have some spare time you can even relax for a bit, because your sanity is vital for the whole move out process.
48 hours guarantee for our cleaning service in Harrow
On their checklists of tasks they have to accomplish, our cleaning techs have deep cleaning your floors, polishing the hardwood ones and bringing back the shine in your house. Your kitchen will shine as well, after all the grease splatters have been removed form the counter tops and the backs splash.
Your carpets will be proper vacuumed and treated with the powerful hot water extraction treatment.
Services We Provide
Carpet Cleaning
Oven Cleaning
Domestic Cleaning
Builders Cleaning
Flat Cleaning
Office Cleaning
Spring Cleaning
Upholstery Cleaning
If you are a Harrow resident and you are interested in working with our company, dial one of the phone numbers listed below and schedule your first end of tenancy cleaning session this week. Our cleaning teams are available for booking seven days per week and we won't charge you extra for a weekend appointment.
Reliable Pre-tenancy Cleaning Services in London
When moving into a new property, you should deep clean it thoroughly before organising your personal belongings inside. This is a great way to begin your new life in a fresh, clean and healthy space. This type of cleaning, however, can be complicated and bring unexpected issues that require professional approach, tools and products. If you are moving into a brand new building, construction waste will need to be taken care of and if you are renting an already established property, dirt, grime and waste from the previous owners may be found all over the place, including in some hidden areas. Among all responsibilities you may have when moving (packing, organising transportation and others), you may end up being short on time. Save yourself the effort and book our pre-tenancy cleaning service. Our experts are knowledgeable and will use all their skills to get rid of any hidden grime and waste. Here are a few areas that are very important to clean but very easy to miss:
Benefits of booking our Pre-tenancy Cleaning:
The amount of time and effort you save by booking our cleaning service will allow you to pay more attention to the organisation part of the moving process. your home will be cleaned and disinfected and you will be able to move in right away.
To enjoy your house in its finest shape and be able to have a fresh start there, all traces of former renters must be removed. Our skilled cleaners will handle this. Your home will be spotless and ready for you.
Your new property will be thoroughly cleaned and disinfected with the use of top grade professional cleaning solutions. All of them are non-toxic, free of harsh chemicals, biodegradable and eco-friendly. Both your children and your pets will be safe and enjoying a beautiful, disinfected new home.
Rest assured that your property will be well taken care of. Our expert professionals have the skills and knowledge to thoroughly clean and disinfect every surface and corner of your new property. We guarantee the high quality of the final results.
A list of cleaning chores that demand particular focus:
Carpets – both carpets and upholstery are easy to stain and may collect large amounts of dust, grime and debris. Simply vacuuming them will not be enough at this point. We utilise a steam cleaning technique that is powerful and will get rid of all stains, as well as leave the surface disinfected.
Bathroom – the bathroom must be a top priority if you want to appreciate your new area in its cleanest condition. It is the most prone to accumulating filth, debris, and pathogens. Our experts will work hard to ensure that everything has been scrubbed and disinfected. They will employ efficient, yet non-toxic solutions.
Kitchen – Kitchens rapidly acquire all types of debris, oil, and waste, which may lead to foul smells, stains, and an unsanitary environment. Our skilled cleaners will handle all of these concerns with care and guarantee that the space is spotless.
Hard to reach or hidden places – to ensure that the entire property is thoroughly cleaned, our professionals will reach a number of hidden places and thoroughly clean them. They will scrub and disinfect the areas, leaving no trace of dust or grime.
Disposal of items and waste – when moving into an established house it may be best to simply throw away certain items and replace them. Our professionals will inspect those and will suggest a suitable approach. Keep in mind that rugs, toilet seats, shower curtains, pillows and mattresses ( if there has not been a protective cover placed) are best replaced. These are personal items that are worth investing in.
Our satisfied clients
"It was a real pleasure to have your cleaners at home, they cleaned precisely every area of the leased property and helped me keep my deposit. I wouldn't achieve such a high level of cleanliness on my own. Highly recommended end of tenancy cleaning – Suzie"
"I am really glad I chose this company. Their cleaners are real professionals, they cleaned my leased property perfectly and saved me a lot of troubles. The inventory inspection went fine and I couldn't be happier. Excellent end of tenancy cleaning that I will book again without any hesitations. – Catherine"
"I recommended your company to all my friends and I guarantee that they will get in touch with you if they need help with the end of tenancy cleaning. I am the biggest fan of your services, because you have the most qualified cleaning team and you made me and my landlord more than satisfied with the job done!" – Jessica
"You are the best cleaning company! I admit that I didn't expect such good results, but you definitely surpassed my expectations and made my rental look just like new. What else I like about your services is that you have very affordable prices. Thank you for everything!" – Monica
Our company is known in Harrow for its reliable and affordable end of tenancy cleaning services. We have been operating in this cleaning field for plenty of years already and we have worked out efficient strategies and methods which help us fight grime and dust with one blow.
We collaborate with passionate and qualified cleaners who can help you bring back the sparkle in the real estate property. They are equipped with high-end cleaning products which are classified as green and safe. We are open every day of the week and we work with extended hours. Call us.