If you are moving out and you want to make sure the home you are leaving is pristine clean, benefit from our exclusive end of tenancy services! We have been developing our business for years and we have always aimed at excellence.
We are the most trusted cleaning experts in Holloway so hire us if you want to make sure you will receive your security deposit back. We provide a guarantee on our services- if we get something wrong, we will come back and re do it for free. Just notify us within 48 h of your initial end of tenancy cleaning.
End Of Tenancy Cleaning
Prices
Studio Flat

from £

89

One Bedroom Flat

from £

139

Two Bedroom Flat

from £

165

Three Bedroom Flat

from £

189
Splendid End Of Tenancy cleaning services, number one choice in Holloway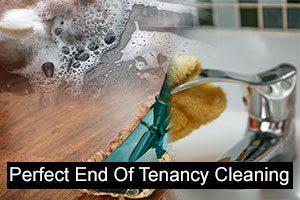 We have a long list of end of tenancy services and you could choose the ones that best suit your needs. As part of our professional approach we provide proper vacuuming everywhere in your home, detailed dusting of every piece of furniture, deep and precise disinfection of baths and meticulous cleaning of kitchens.
Reliable end of tenancy services by the leaders in Holloway, N7 in professional cleaning
Qualified end of tenancy cleaners, quick and friendly service
Flexible working hours, availability at weekends, no extra fees
Latest professional equipment, safe, all-natural cleaning solutions
Customized end of tenancy cleaning programs, competitive rates
Invite us in your home and you will be saved precious time and efforts dealing with taxing cleaning chores. We will arrive on time, professionally equipped and after a couple of hours your home will shine like brand new again.
First-class end of tenancy cleaning, brilliant results with every clean
We are at your disposal 7 days a week and we can come and clean at a time that is most convenient for you. Let us help you an you will not regret your choice. We will deliver the best end of tenancy solution for you and will ensure completely stress-free move out experience!
Services We Provide
Carpet Cleaning
Oven Cleaning
Domestic Cleaning
Builders Cleaning
Flat Cleaning
Office Cleaning
Spring Cleaning
Upholstery Cleaning
There is a number of services available upon request as well: professional carpet care, window cleaning, blinds and curtains refreshment, upholstery disinfection. With us you can choose your very own cleaning plan according to your budget, wishes and preferences.
Reliable Pre-tenancy Cleaning Services in London
It is critical to thoroughly clean the new home you are moving into. It will give you a fresh start in life and allow you to enjoy a clean, organised, and healthy environment. However, keep in mind that this sort of cleaning may be rather difficult, especially if you are far too preoccupied with the other chores that come with the moving process. This is due to the vast quantity of filth and grime that exists all over the house, particularly in concealed corners. In addition, depending on the property (whether it is brand new or has been inhabited already), there may be construction debris and grime to remove, filth left behind by past renters, or objects to replace or fix. Schedule an appointment with one of our customer service representatives to save time and effort. Our team of experts will clean everything thoroughly, even spots that are difficult to reach or are often neglected throughout the cleaning procedure. Find a list of some of them below.
Benefits of booking our Pre-tenancy Cleaning:
The moving process is usually complicated and requires time and effort. Save yourself those and trust our cleaning company with the task. You will not have to worry about scrubbing and disinfecting – your flat will be deep cleaned and prepared for your arrival.
To be able to enjoy your apartment in its best condition and start on a clean slate, all signs of the previous tenants need to be eliminated. This will be done by our professional cleaners. your property will be immaculate and ready for you.
You and your loved ones will be completely safe since all cleaning products used by our specialists are devoid of hazardous chemicals, eco-friendly, and biodegradable. Furthermore, they are incredibly effective, removing 100% of the stains, deposits, and filth from all surfaces and areas of your new property.
Our cleaning solutions are of the highest quality and we will ensure to meet all your needs.. You may be confident that our skilled cleaning specialists will utilise all of their skills and knowledge to prepare your home for your arrival.
A list of cleaning chores that demand particular focus:
Carpets – if used for a while, your carpets may be full of dust and grime. Our cleaning experts will use the professional steam cleaning devices we supply them with to deep clean and disinfect your carpets. This method has 100% success at disinfection and stain removal.
Bathroom – all the deposits, mould and germs make cleaning the bathroom a complicated task. Lucky for you, our cleaning technicians will use the powerful, free of toxic chemicals cleaning solution we supply them with to thoroughly clean and disinfect the entire area.
Kitchen – Kitchens rapidly acquire all types of debris, oil, and waste, which may lead to foul smells, stains, and an unsanitary environment. Our skilled cleaners will handle all of these concerns with care and guarantee that the space is spotless.
Hard to reach or hidden places – to ensure that the entire property is thoroughly cleaned, our professionals will reach a number of hidden places and thoroughly clean them. They will scrub and disinfect the areas, leaving no trace of dust or grime.
Disposal of items and waste – if you would like to live in a disinfected and clean property, the thorough cleaning we perform may not be enough. If the previous tenants left toilet seats, pillows, bathroom rugs, shower curtains and other such items, it is best to replace them. They contain germs and should not be shared. Our experts will examine them and help you with the process of replacement.
Our satisfied clients
"I was supposed to move out on a short notice and if it weren't for you, I would've never made it on time. Your cleaners did a fantastic job, the apartment was incredibly clean and tidy so I managed to take my entire deposit back. Thanks guys, you are the best! – Ronnie"
"I heard from a friend that your End of Tenancy cleaning service is very thorough and I knew that I want you to clean my leased flat. I saw for myself that you really are professionals and your prices are very reasonable. I am very happy with the service. – Joan"
"Your cleaners carried out such a wonderful cleaning that I don't need to worry about the deposit anymore. I wouldn't be able to eliminate the persistent traces of dirt on my own. I am very satisfied also with your affordable prices. Will call you again with pleasure. – Lucy"
"The team you sent this morning cleaned my leased property very well. It was a pleasure to work with these well-mannered and responsive fellows. The inspection went fine and the inventory clerk commented that I will probably keep the full amount of the security deposit. – John"
Performing an end of tenancy cleaning requires special cleaning skills as it includes all areas and surfaces. Different stains and dirt on different surface require a different type of cleaning and there is no one more capable than our cleaners in Holloway to provide you with it.
Outsource the cleaning chores to us and consider it taken care of- we are properly equipped and very familiar with various cleaning types and methods to make your apartment/house cleaned spotless as well as disinfected. The cleaning happens inch by inch, it starts from the deepest corner of each room and secure the premise by working their way out.