Before moving out, everyone is obliged to carry out a deep overall cleaning and ensure the same level of cleanliness stated in the move-in report. Bringing a leased property in order may be a quite a task if one doesn't possess the required experience. If your tenancy in coming to an end, don't put your deposit at risk and take advantage of our impeccable end of tenancy cleaning services.
Our company was established several years ago in Homerton and ever since then, we have been working hard to earn the trust of our valued customers. Thanks to our efficient work, hundreds of tenants moved out on good terms with their landlords. We are flexible enough to meet every requirement.
End Of Tenancy Cleaning
Prices
Studio Flat

from £

89

One Bedroom Flat

from £

139

Two Bedroom Flat

from £

165

Three Bedroom Flat

from £

189
Professionalism and reliability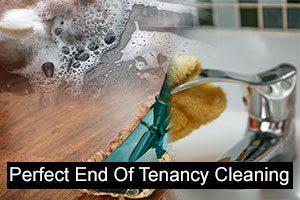 With us you are always on the safe side because all cleaners in our team are professionally trained and armed with high-quality cleaning equipment. In their end of tenancy cleaning checklist is included absolutely every area of your leased property, so you don't need to worry about any squabbles during the inventory inspection. We are positive that your landlord will find their performance magnificent.
Here is why you should turn to us:
The price that you will pay for our professional help is more than fair
We are working from Monday to Sunday
No matter where in Homerton, E9 we need to visit you, we will be there exactly when you need us
We collaborate only with highly-motivated and capable cleaners
You can contact our call centre agents whenever you wish
Guaranteed end of tenancy cleaning services in Homerton
As our objective is to deliver you not only a proper cleaning solution but also comfort, our service has a 2 days guarantee. This means that If by any chance we fail to meet the expectations of your landlord, you only need to contact us and we will visit you again for a re-clean.
Services We Provide
Carpet Cleaning
Oven Cleaning
Domestic Cleaning
Builders Cleaning
Flat Cleaning
Office Cleaning
Spring Cleaning
Upholstery Cleaning
Stay on the safe side and take advantage of our top-notch end of tenancy cleaning services. We have all the necessary workforce and professional equipment to deliver the pristine level of cleanliness required for a worry-free moving out.
Reliable Pre-tenancy Cleaning Services in London
The pre-tenancy cleaning of your new home is an essential component of the relocation process. However, it may be a difficult task. If you want to start your new life in a neat and organised environment, you should remove all of the dust, debris, and filth that may be there. This is essential both in new homes where building and construction will leave waste and debris everywhere, as well as in situations where former tenants have left filth, dirt, and other litter all over the place. The fact that most filth occurs in locations that are generally ignored or out of sight is the major reason why this form of cleaning may be tough and is best left to professionals. Give our office agents a call if you want to enjoy your new home in the finest possible condition. We will provide you with a professional pre-tenancy cleaning service conducted by qualified employees. They know where to check for dust and filth and how to effectively remove it. Below is a list of crucial but easily overlooked locations in each property.
Benefits of booking our Pre-tenancy Cleaning:
The time you will save by trusting our professionals with the cleaning of the property will allow you to organise your entire move better, have time to pack and organise your belongings and simply enjoy the entire process. We will ensure that we exceed your expectations.
Stains, bad smells and items left behind by the tenants that lived in the home prior to your arrival may prevent you from enjoying the place at its fullest. Our cleaning experts will remove every sign of grime and make the property look brand new.
You may rest assured that our professional cleaners will only use high quality, professional grade tools and products that are eco-friendly, biodegradable, free of toxic chemicals, yet super efficient against stains and grime. your apartment will be clean and healthy for your arrival.
The property will be thoroughly cleaned and set up for you. We will work hard to ensure that all corners and areas of the house are sanitised. You may be confident that the job we provide will be of the greatest quality.
A list of cleaning chores that demand particular focus:
Carpets – if used for a while, your carpets may be full of dust and grime. Our cleaning experts will use the professional steam cleaning devices we supply them with to deep clean and disinfect your carpets. This method has 100% success at disinfection and stain removal.
Bathroom – All of the deposits, mould and bacteria make cleaning the bathroom a difficult process. Our cleaning specialists will utilise the strong, non-toxic cleaning solution we provide them with to completely clean and disinfect the area.
Kitchen – when a kitchen has not been cleaned in a while, it will end up being covered in grease, grime and burned food particles. To get rid of those, our professionals will use the powerful cleaning solutions we supply them with. Your kitchen will be spotless.
Hard to reach or hidden places – Starting a new life in a new location necessitates the removal of all debris and waste that have gathered. These can be discovered in places you would never expect to find them. Our professionals know where to look and will guarantee that no dirt is left behind, even in locations that remain hidden.
Disposal of items and waste – when moving into a previously owned property, it may be preferable to just get rid of certain objects and replace them. Our experts will check them and provide recommendations. Keep in mind that carpets, toilet seats, shower curtains, pillows, and mattresses (if not protected by a cover) should be changed. These are personal goods that should not be shared.
Our satisfied clients
" I would keep using your company and recommending your end of tenancy cleaning service to people I know. Your cleaners impressed me greatly and so did your prices. I have used your service a couple of times with great results. Thanks and keep up the great work. You deserve the highest rating. -Daniel"
" I want to say that your company and more specifically your end of tenancy cleaning team helped me greatly. I was in hurry to leave and your team was the only one to agree to come on a short notice. I am more than grateful. Thanks for the hard work. -Diana"
"I always use your end of tenancy cleaning when I am moving out. Your cleaners are obviously very well trained and know exactly what they are doing. Reliable and cost-effective cleaning service that saves me tremendous efforts. I have recommended you numerous times. – Tina"
"As a matter of fact, my rental accommodation was in a disgraceful state at the end of the tenancy. Your cleaners managed to restore its clean condition for several hours. It was a pleasure to work with such friendly and responsive young people. Thank you for your assistance. – Bob"
We assure you that you won't regret your decision if you book one of our cleaning services. We are always working hard to achieve a very high quality of professional help and we will be more than happy if you join our big family of regular customers across entire Homerton.
Our company is ready to provide the most satisfying results in order to earn your trust and show you that any cleaning chore can be finished in no time and without wasting any of your efforts. You can be sure that booking our services will always be a very smart investment and you will be able to save money thanks to our reasonable fees.