End of tenancy cleaning incorporates cleaning the kitchen, bathroom and windows – basically everything in your leased property – thoroughly, top to bottom, left to right. It takes both time and effort, and if you don't do it properly, you risk losing a full refund on your deposit.
End of tenancy cleaning sounds like a burden to you? Contact us and we'll help you. We offer professional end of tenancy cleaning services exclusively in Hounslow. We are affordable and diligent.
End Of Tenancy Cleaning
Prices
Studio Flat

from £

89

One Bedroom Flat

from £

139

Two Bedroom Flat

from £

165

Three Bedroom Flat

from £

189
Not a single spot neglected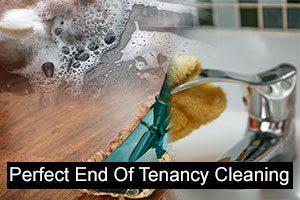 We are notorious for our diligence. We will stay in your leased property as long as we have to in order to perform a thorough cleaning of all spaces. We will breathe a new life into your bathroom and bathtub. Grease and grime will be removed in an instant from your oven – just call us and book our services.
We have more than five years of professional experience in the field of end of tenancy cleaning. We are the best cleaning company in Hounslow and we offer the most competitive prices. You won't find a cleaning company in Hounslow with more modern cleaning tools and equipment.
We are working throughout the week and we are available at your convenience. Call us. We guarantee 100 percent satisfaction.
We'll sanitize completely, or give you your money back
We offer a 48 hour guarantee of our end of tenancy cleaning service and if we have wronged anywhere, we'll return and make it right, free of charge. Our technicians are diligent and thorough, they will scrub and polish every single inch of your apartment.
Services We Provide
Carpet Cleaning
Oven Cleaning
Domestic Cleaning
Builders Cleaning
Flat Cleaning
Office Cleaning
Spring Cleaning
Upholstery Cleaning
We are able to assist landlords and tenants alike and we can perform end of tenancy cleaning services on your houses, apartments or office buildings. We can clean everything, we just need you to call us today.
Don't miss the bargain of the century and contact us. We will save you money by cleaning your leased property professionally and in a jiff. We're the means through which you can get a full refund on your deposit. Call us and book our professional end of tenancy cleaning services.
Reliable Pre-tenancy Cleaning Services in London
It is critical to thoroughly clean the new home you are moving into. It will give you a fresh start in life and allow you to enjoy a clean, organised, and healthy environment. However, keep in mind that this sort of cleaning may be rather difficult, especially if you are far too preoccupied with the other chores that come with the moving process. This is due to the vast quantity of filth and grime that exists all over the house, particularly in concealed corners. In addition, depending on the property (whether it is brand new or has been inhabited already), there may be construction debris and grime to remove, filth left behind by past renters, or objects to replace or fix. Schedule an appointment with one of our customer service representatives to save time and effort. Our team of experts will clean everything thoroughly, even spots that are difficult to reach or are often neglected throughout the cleaning procedure. Find a list of some of them below.
Benefits of booking our Pre-tenancy Cleaning:
The time you will save by leaving the cleaning of the home to our specialists will allow you to better manage your entire relocation process, have time to pack and organise your goods, and simply enjoy the entire process. We will ensure everything is perfect for your arrival.
If you moved into an older home that had previously been rented, there will probably be items left behind by former renters. Those could be – waste, stains, scents, and filth. We will make certain that your new home is absolutely free of all these. You will be able to personalise it right away.
Professional, non-toxic products will be used in the process. WHile most grease and grime requires strong solutions, the supermarket bought products you may end up buying can be full of dangerous chemicals, especially when used in large quantities. We utilise free of harsh chemicals but efficient materials throughout the entire service.
The property will be completely disinfected and prepared for your arrival. We will ensure that all corners and hidden areas of the home have been sanitised. You may rest assured that the work we deliver will be of the highest quality.
A list of cleaning chores that demand particular focus:
Carpets – a lot of dust, filth, and other grime usually collect in the fibres of your home's carpets/upholstery, especially if they have not been cleaned on a regular basis. We provide high-quality steam cleaning in which we employ high-quality gear and products to assure 100% stain removal efficiency, as well as thorough disinfection.
Bathroom – The bathroom's high humidity and warmth make it a haven for bacteria, mould and other dirt. To get rid of them, this section of the property must be properly cleansed with powerful solutions and equipment. This is precisely what the professionals at our company will accomplish.
Kitchen – all grease, grime and germs will be eliminated from your kitchen area – our professionals will scrub and disinfect all kitchen surfaces. You will be able to enjoy an immaculate cooking area that is free of dirt and buildup.
Hard to reach or hidden places – the cleaning experts on our team know about all the hidden and hard to reach areas throughout the house. They will ensure that no dirt and grime have been left behind. All surfaces and corners will be left immaculate and disinfected.
Disposal of items and waste – as part of the cleaning service, our professionals will inspect and clean/replace items that have been left by the previous tenants and cannot be used by you. Those can be bathroom rugs, unprotected mattresses, toilet seats, bed linen, pillows and other objects that are used for personal hygiene and are best not shared. You will be able to enjoy a clean and sanitary home.
Our satisfied clients
"Highly recommend!! Your company's end of tenancy cleaning services helped me so much with the cleaning chores. I was amazed. My landlord was amazed. Even my neighbours were amazed. Your end of tenancy cleaning services helped me get my security deposit. I have no words to express my gratitude."- Victor
"All I can say is 'thank you'! Thank you for your professionalism and diligence. Thank you for cleaning my property in such amazing way. Thank you for making my landlord pleased. Thank you for providing me with so much free time. Your end of tenancy cleaning services are unbeatable."- Henry
" I was very busy with the moving out and I had absolutely no time to deal with the end of tenancy cleaning. Luckily you guys stepped up and I didn't even have to! You managed to clean everything to perfection and I wasn't even present at the cleaning. – Bobby"
" I tried and clean some areas of my apartment trying to get it ready for the upcoming end of tenancy cleaning inspection, but I got nowhere so I decided to try out your service and I now I know that I have definitely made the right choice. The cleaning you provided for me was truly awesome. – Greg"
Having their leased property cleaned is beneficial not only for the tenant, who is moving out but also for the landlord. Booking such a service is a great way to improve your occupancy rate. Our company can provide you with it any time and place in Hounslow.
We specialise in the area for several years already, which means that our vetted cleaners possess the required practical skills to make every leased property spick and span.
In our end of tenancy cleaning is included everything in the leased property. Our cleaning checklist includes also hard to reach areas but your requirements are always welcome.