Our company is the leader in Kennington in professional cleaning. We offer exclusive end of tenancy services designed to meet the needs of tenants and landlords who want to ensure their properties are impeccably clean.
Our standard end of tenancy package features top-to-bottom cleaning of your entire property. Our team of experts will make sure every crack and crevice of your home sparkles. They work with care and attention to details and will easily bring back the cleanliness and the comfort in your home.
End Of Tenancy Cleaning
Prices
Studio Flat

from £

89

One Bedroom Flat

from £

139

Two Bedroom Flat

from £

165

Three Bedroom Flat

from £

189
Flexible End of Tenancy Cleaning Services, individual cleaning plans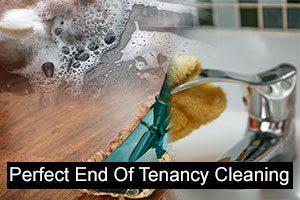 We are flexible and we give you the option to design your very own cleaning plan. You can decide what services to include and whether to go for detailed cleaning of your property or to request just a "broom swept".
If certain areas in your property deserve special attention, let us know. We provide carpet care, windows cleaning, upholstery and curtains refreshment,etc. We will do our best to handle all items on your move out checklist.
Book our services now and as an added bonus you will get a guarantee that ensures the return of your deposit. If your landlord is not pleased with the results, notify us within 48 h of the initial cleaning. We will send our team to re clean absolutely free of charge whatever areas did not comply with the requirements.
Convenient End of Tenancy Cleaning Services, the best you could find in Kennington
We know how important time is for you and we promise to start and finish work on schedule. Our professional cleaners are experienced and well-organized and will clean everything quickly and up to standards.
Services We Provide
Carpet Cleaning
Oven Cleaning
Domestic Cleaning
Builders Cleaning
Flat Cleaning
Office Cleaning
Spring Cleaning
Upholstery Cleaning
Trust us and request our services! We will give you the free time you need to arrange other important things for the move. We are at your disposal 7 days a week and we can organize a cleaning visit whenever your busy schedule allows. We are the end of tenancy specialists in Kennington, SE11 who will provide exceptional service at all times.
Give us a call and let us make your ex rental cleaner than it was when you first moved in!
Reliable Pre-tenancy Cleaning Services in London
To be able to enjoy the new property you are moving into, a deep cleaning of the entire property is required. If you would like to have a fresh start in a neat place, give us a call and book our pre-tenancy cleaning service. It is important to have this task performed by professionals since it usually requires special tools and products, as well as a unique approach. The main reason for this is the fact that a lot of the grime may be hard to remove or simply hidden. If you are moving into a newly built property, there may be dust, grime and industrial waste. However, if you are moving into a property that used to have previous inhabitants, there may be smells, stains and rubbish left behind by them. Trust our experts with this task – they will efficiently clean the entire property and prepare it for your arrival. Do not hesitate to reach out to us – a lot of the grime that needs to be cleaned is usually easy to miss or hard to remove. You may rest assured that our cleaning professionals will do just that.
Benefits of booking our Pre-tenancy Cleaning:
You will be able to save time and effort. Moving into a new place can be exciting but you will probably be preoccupied with packing, organising the moving process, etc. By booking our company you will be able to enjoy the process, keep good memories and start on a clean slate.
You will be able to enjoy a clean, tidy and beautiful new home. Our cleaning experts will work hard to remove all stains, odours and waste left behind by previous inhabitants. Rest assured that you will arrive at a perfect home.
Professional, non-toxic products will be used in the process. WHile most grease and grime requires strong solutions, the supermarket bought products you may end up buying can be full of dangerous chemicals, especially when used in large quantities. We utilise free of harsh chemicals but efficient materials throughout the entire service.
You will receive a high quality service provided to you by some of the best, most experienced cleaning professionals available on the market. We always focus on delivering good quality results and on the full satisfaction of all our clients.
A list of cleaning chores that demand particular focus:
Carpets – if carpets have not been regularly cleaned, they may be full of stains, dust, grime and irritants. We will steam clean them using professional grade devices, as well as powerful but non-toxic cleaning solutions that will not cause harm to the surface.
Bathroom – special solutions and thorough scrubbing are normally required in the bathroom; but, if has not been taken care of for a while this work may become much more difficult. We guarantee the removal of all deposits, mould, and filth. We will leave you with a spotless bathroom.
Kitchen – if your kitchen is coated in oil, filth, and burnt residue, it is possible that it seems unappealing, smells terrible; or stops you from fully enjoying your new home. You may be confident that the entire kitchen area will be left in beautiful shape by out expert technicians.
Hard to reach or hidden places – you will be surprised by the amount of waste and grime hiding in a number of areas throughout the property. Most of these are hard to reach or usually stay hidden – our cleaning experts will deep clean and disinfect them.
Disposal of items and waste – if the property you are moving into has been inhabited in the past, you may want to consider replacing certain items. Mattresses, toilet seats and rugs, for example, are best kept personal and not shared. The professionals on our team will inspect these items and advise you on how to proceed. Keep in mind that those are items that will be an important part of your life.
Our satisfied clients
"I have no words to express how thankful I am. Our end of tenancy cleaners get the cleaning chores done in a couple of hours! I could not imagine what I would do without your help. What you did was stunning. I am looking forward to tell my friends about your company."- Oliver
"I am a man and as you know men are not that into cleaning, especially when time oppresses you. For this purpose I turned to your end of tenancy cleaning services. Your cleaners managed to cleaning every nook and cranny within my not-so-small apartment. I even got my money back! Thank you."- Ben
"The cleaners arrived, took their materials out and got to work right away. They were polite and well-mannered as well as comprehensive and diligent. The good look of the property was restored for less than 4 hours. My landlord was really pleased with your work. Thank you. – Gerry"
" I was worried that I would not get my deposit back because I have made terrible stains all over the carpet and some on the sofa. Moreover, the place was dirty and I haven't had dusted off in "ages". I am glad that I employing your service which carried out every cleaning chore to perfection. – Daisy"
When it is time to move out and you are looking for a way to lessen the burden on yourself, you can always leave the end of tenancy cleaning to our company. We have extensive experience in this field and we know how to achieve the best results in no time.
All of our cleaners are well-trained professionals and they can transform completely every accommodation and make it one of the most attractive properties in Kennington. Give us a call and we promise you that you won't regret trusting us. We are at your disposal seven days a week so you can contact us anytime.