Moving out is a big step and involves a massive amount of work. It becomes a real challenge when one has to deal with the final deep clean of their ex rental. We understand all that and we offer you our superb end of tenancy services. Our company is based in Kensington and when it comes to cleaning, we are the specialists to trust!
We offer flexible, reliable, convenient services and we guarantee your satisfaction and the return of your deposit. We will clean your property up to standards and will give you the free time you need to prepare other important things for the move.
End Of Tenancy Cleaning
Prices
Studio Flat

from £

89

One Bedroom Flat

from £

139

Two Bedroom Flat

from £

165

Three Bedroom Flat

from £

189
Flexible end of tenancy cleaning services, custom-tailored cleaning plans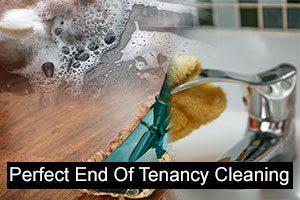 We have years of experience in our field and we know how important is the individual approach. We always adapt our work to your requirements and desires, and we deliver the service you need. We offer customized cleaning plans and you can be absolutely sure each item on your checklist will be handled in a highly professional way.
Qualified and experienced professional cleaners, the most reliable cleaning company in Kensington
We hire and train the best cleaning techs and you can completely rely on them for achieving excellent results. They have sufficient knowledge in green cleaning and will offer you reliable, effective, safe cleaning solutions.
Our exceptional end of tenancy cleaning services feature top-to-bottom disinfection of your entire home: precise vacuuming, mopping the floors, dusting of every surface and every piece of furniture. We will ideally clean your kitchen and will degrease all kitchen appliances and worktops. We will spot clean your bathrooms and they will sparkle like never before. The bedrooms and all living areas will be in perfect state and your landlord will be astonished with the results!
Services We Provide
Carpet Cleaning
Oven Cleaning
Domestic Cleaning
Builders Cleaning
Flat Cleaning
Office Cleaning
Spring Cleaning
Upholstery Cleaning
We are the most trusted company in Kensington and we receive hundreds of rave customer reviews every day. We are proud to have built long-lasting relationships with our clients who recommend us to their friends and families.
Give us a call and request our services! Ensure the sparkling condition of your home, let real professionals take care of it!
Reliable Pre-tenancy Cleaning Services in London
When moving into a new property, you should deep clean it thoroughly before organising your personal belongings inside. This is a great way to begin your new life in a fresh, clean and healthy space. This type of cleaning, however, can be complicated and bring unexpected issues that require professional approach, tools and products. If you are moving into a brand new building, construction waste will need to be taken care of and if you are renting an already established property, dirt, grime and waste from the previous owners may be found all over the place, including in some hidden areas. Among all responsibilities you may have when moving (packing, organising transportation and others), you may end up being short on time. Save yourself the effort and book our pre-tenancy cleaning service. Our experts are knowledgeable and will use all their skills to get rid of any hidden grime and waste. Here are a few areas that are very important to clean but very easy to miss:
Benefits of booking our Pre-tenancy Cleaning:
You will save yourself time and will be able to enjoy yourself while our cleaning team is scrubbing and disinfecting the property. By the end of the service you will be able to move in and begin decorating your brand new, fresh, clean and tidy space.
You will be able to enjoy a clean, tidy and beautiful new home. Our cleaning experts will work hard to remove all stains, odours and waste left behind by previous inhabitants. Rest assured that you will arrive at a perfect home.
Professional, non-toxic products will be used in the process. WHile most grease and grime requires strong solutions, the supermarket bought products you may end up buying can be full of dangerous chemicals, especially when used in large quantities. We utilise free of harsh chemicals but efficient materials throughout the entire service.
During the procedure, every corner of the property will be deep cleaned and disinfected by experienced and skilled professionals. We guarantee that the quality of the work we deliver will be one of the best in the area.
A list of cleaning chores that demand particular focus:
Carpets – both carpets and upholstery are easy to stain and may collect large amounts of dust, grime and debris. Simply vacuuming them will not be enough at this point. We utilise a steam cleaning technique that is powerful and will get rid of all stains, as well as leave the surface disinfected.
Bathroom – bathrooms are the area in each property that requires the most attention when it comes to cleaning. You can be confident that our specialists will remove all of the debris, bacteria, mould, mildew, and filth that has accumulated throughout the space.
Kitchen – if your kitchen is coated in oil, filth, and burnt residue, it is possible that it seems unappealing, smells terrible; or stops you from fully enjoying your new home. You may be confident that the entire kitchen area will be left in beautiful shape by out expert technicians.
Hard to reach or hidden places – in each property (especially ones that have been previously inhabited) dust and grime collect in areas that are usually neglected during the regular cleaning sessions. Our cleaning experts know where these places are and will ensure that they are immaculate.
Disposal of items and waste – keep in mind that if you move into a new place, there will be items that are best replaced. If there is a toilet seat, bed linen, mattress or shower curtain (you can donate those), it is best to buy new ones for your time in the property. The cleaning experts on our team will check those for you, clean anything that may be kept and replace these objects if needed.
Our satisfied clients
"Hey, I am here to tell you how much I appreciate your help. You succeeded in doing an amazing job with my rented property and you even managed to satisfy my landlord. Your end of tenancy cleaning services are simply the greatest! I am looking forward to tell my friends and relatives about you." -Michael
"I cannot wait to tell you about this end of tenancy cleaning services I had the chance to book. They did an outstanding cleaning performance leaving my landlord speechless and pleased. They are professionals and stop at nothing when it comes to cleaning. Trust them and book them". -Catherine
"I knew I will not manage to deal with the end of tenancy cleaning on my own, because cleaning is definitely not my favorite thing and I can't achieve impeccable results. This is why I chose to use your services and all I can say is that this is what I call real professionalism!" – Amanda
"I was sure I can count on your services for my rental's cleanliness. Your specialists stuck to the requirements that my landlord had and this is how they made him completely satisfied with the final results. I have no idea what I would do if it wasn't your help." – Jack
Our company is known in Kensington as the most reputable and trustworthy cleaning services provider. The end of tenancy cleaning is the jewel in our crown. We have designed it to be thorough and consistent. Throughout all these years, we have worked with a lot of landlords, so we know what exactly they expect from the tenants when it comes to cleaning standards.
Put your trust in us and you will see that we are definitely worth booking. Our rates are very economical and we are sure that the final results will simply amaze you. Please, give us a ring.