So many things can happen while you are in the process of moving out. Your whole life takes a whole new direction and your priorities have to be reordered. You must stay on top of things and never let hem slip away, because nobody else is going to be able to do things just the way you want them to be done.
The cleaning teams we work with are available for booking seven days per week and they consist of cleaning experts ready to give you a helping hand in this hectic time. The professional cleaning service we provide is here to make your life a hundred times easier and make your whole moving out experience a much pleasant process.
End Of Tenancy Cleaning
Prices
Studio Flat

from £

89

One Bedroom Flat

from £

139

Two Bedroom Flat

from £

165

Three Bedroom Flat

from £

189
End of tenancy is just the thing you need when you move out of your house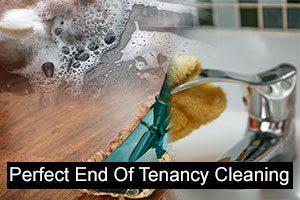 In our Kentish Town end of tenancy cleaning sessions we utilize the most advanced cleaning solutions you cannot find in the stores for mainstream use. The cleaning products we use as well as the professional cleaning machines come straight from their manufacturers and they let us test them in real life conditions during our end of tenancy cleaning sessions.
You can safely receive your security deposit with our Kentish Town based service
When our cleaning teams arrive on site to perform the end of tenancy cleaning you can expect nothing but the best. Your whole house will be thoroughly cleaned and scrubbed, so that there are literally no signs of the time you have spent there.
Every cranny and ever nook in your house is going to be deep cleaned and conditioned so that the next tenants feel welcomed in their new home since day one. Your bathrooms and toilets will be disinfected and sanitized, as well as your kitchen and even the inside of your oven.
Services We Provide
Carpet Cleaning
Oven Cleaning
Domestic Cleaning
Builders Cleaning
Flat Cleaning
Office Cleaning
Spring Cleaning
Upholstery Cleaning
All Kentish Town residents can benefit from our end of tenancy cleaning service, if they give us a call and schedule their first session with one of our cleaning teams. Our call center representatives are going to answer all your end of tenancy related questions and help you schedule your first session as soon as possible.
Reliable Pre-tenancy Cleaning Services in London
When moving into a new home, you should thoroughly clean it before setting your personal possessions inside. This is an excellent approach to start your new life in a clean, fresh environment. However, this form of cleaning can be complex and offer unexpected obstacles which require a professional approach, techniques, and supplies. If you are moving into a brand new building, construction debris must be removed, and if you are renting an existing home, filth, grime and rubbish from past owners may be discovered everywhere, including in some concealed corners. Among all the responsibilities that come with relocating (packing, organising transportation, and so on), you may find yourself short on time. Save time and money by booking our pre-tenancy cleaning service. Our professionals are knowledgeable and will utilise all of their expertise to remove any concealed filth and rubbish. Here are a few locations that should be cleaned but are often overlooked:
Benefits of booking our Pre-tenancy Cleaning:
By ordering our cleaning service, you will be able to slow down the moving process and have more free time to enjoy this important period in your life. Our cleaning professionals will guarantee that you arrive at a beautiful house that is ready for you to make new lovely memories in.
To be able to enjoy your home in its best condition and start on a clean slate, all signs of the previous tenants need to be eliminated. This will be done by our professional cleaners. your apartment will be immaculate and ready for you.
You may rest assured that you and your loved ones are safe – all cleaning products used by our professionals are free of toxic chemicals, eco-friendly and biodegradable. What is more, they are extremely efficient and will be able to remove 100% of the stains, deposits and grime found throughout the property.
Your entire property will be deep cleaned and disinfected by some of the best and most experienced cleaning specialists on the market. We consistently prioritise producing high-quality outcomes and ensuring complete client satisfaction.
A list of cleaning chores that demand particular focus:
Carpets – carpets that have not been cleaned on a regular basis may be full of stains, dust, filth, and allergens. We will steam clean them with professional quality equipment and strong yet non-toxic cleaning chemicals that will not damage the surface.
Bathroom – the bathroom must be a top priority if you want to appreciate your new area in its cleanest condition. It is the most prone to accumulating filth, debris, and pathogens. Our experts will work hard to ensure that everything has been scrubbed and disinfected. They will employ efficient, yet non-toxic solutions.
Kitchen – if your kitchen is coated in oil, filth, and burnt residue, it is possible that it seems unappealing, smells terrible; or stops you from fully enjoying your new home. You may be confident that the entire kitchen area will be left in beautiful shape by out expert technicians.
Hard to reach or hidden places – most of the dirt and grime hidden in a property cannot be easily seen. The fact that the areas that need to be cleaned are so easy to miss makes the cleaning process hard and complicated to carry out. Our cleaning experts will reach all of them and thoroughly clean them.
Disposal of items and waste – as part of the cleaning service, our professionals will inspect and clean/replace items that have been left by the previous tenants and cannot be used by you. Those can be bathroom rugs, unprotected mattresses, toilet seats, bed linen, pillows and other objects that are used for personal hygiene and are best not shared. You will be able to enjoy a clean and sanitary home.
Our satisfied clients
"I used their end of tenancy cleaning a week ago and the cleaners exceeded the expectations of my landlord completely. They arrived on time, brought their own equipment and after several hours of work, the property was perfectly clean. Would definitely call them again! – Henry"
"It was a pleasure to work with you. Thanks to your diligent cleaners I was able to present the leased property in excellent condition and keep my deposit. I am also very satisfied with the price I paid for this impeccable service! Highly recommended by me! – Maria"
"Moving out has never been this carefree. I booked the professional end of tenancy cleaning service when I was moving out of my old rental place and I am very happy that I decided to trust them. The cleaners who carried out the service paid attention to every detail and made the entire place look sparkling clean. – Evie"
"Thanks to you I got my deposit back from my landlord without a problem, because he was completely satisfied with the results from the end of tenancy cleaning that you did. I am glad that I left the cleaning in your professional hands and this was so, because I was sure that you will give me impeccable results!" – Max
Don't hesitate to call us anytime you are having trouble to achieve a good look for the accommodation you are moving out of. We are a Kentish Town based cleaning company which provides wonderful end of tenancy cleaning service and we are ready to help you to enjoy a stress-free moving out experience.
If you book our professional help, we will send you the best cleaning experts who will listen to your requirements and work hard to match them. We assure you that the outcome of our service is always positive. We will help you to get your full deposit back in no time.