You might consider yourself an organized and responsible person, but the moment you begin planning and executing your moving out the truth comes out to shine. This is the ultimate test for every control freak and if you manage to pass it you are the ultimate adult winning at life.
What you need to focus on is making sure you leave nothing behind you when you move out and packing all your personal belongings in the most efficient manner.
End Of Tenancy Cleaning
Prices
Studio Flat

from £

89

One Bedroom Flat

from £

139

Two Bedroom Flat

from £

165

Three Bedroom Flat

from £

189
The end of tenancy cleaning which guarantees your satisfaction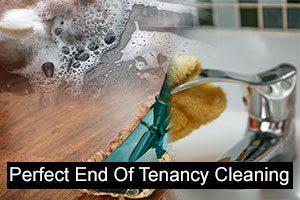 Our company is the only provider of 48 hours guarantee for our end of tenancy cleaning service. This means that if during the final meeting with your landlord and your letting agent one of he parties is not content with the results our cleaning teams have been able to achieve, the latter is going to go back an re-clean the whole house for you.
This is how sure we are in our capacity to fulfill your dreams and make them come true. We aim to please our customers and being transparent about our techniques is one of the ways we are able to accomplish this in Kingston Upon Thames.
Best price-to-performance ratio for a moving out cleaning you can find in Kingston Upon Thames
During our end of tenancy cleaning the cleaning team you are working with is going to thoroughly clean your whole house and remove all signs of your dwelling there. Every mark on the walls from your child, all the stubborn stains on your carpets or rugs, even the grease splatters marring your counter tops and the back splash in your kitchen. Things you have never thought you can remove will be long gone after a single end of tenancy cleaning session with one of our teams of professionals.
Services We Provide
Carpet Cleaning
Oven Cleaning
Domestic Cleaning
Builders Cleaning
Flat Cleaning
Office Cleaning
Spring Cleaning
Upholstery Cleaning
If you live in Kingston Upon Thames are interested in making our life much easier with a simple phone call, you need to give us a call and schedule your first end of tenancy cleaning with one of our cleaning teams.
Reliable Pre-tenancy Cleaning Services in London
Deep cleaning your new rental property before bringing in your belongings is essential. It might help you begin your new life with a fresh start. Unfortunately, cleaning a house is a difficult task. New construction can leave dust and rubbish in hidden corners, but buying an existing home that has been lived in implies that the cleanliness of your home will be determined by the previous occupants' lifestyles. You may discover specific components that need to be repaired or replaced when cleaning. You'll need a variety of cleaning tools, as well as time and experience, to carry out the work effectively. While moving might be thrilling, the cleaning procedure may be too difficult for you since there are a few spots that are critical to clean but are frequently overlooked. See what they are below, then book our pre-tenancy cleaning service and leave the rest to us. Everything will be completely cleaned and disinfected so there is nothing for you to worry about.
Benefits of booking our Pre-tenancy Cleaning:
The amount of time and effort you save by booking our cleaning service will allow you to pay more attention to the organisation part of the moving process. your home will be cleaned and disinfected and you will be able to move in right away.
You will be able to enjoy a clean, tidy and beautiful new home. Our cleaning experts will work hard to remove all stains, odours and waste left behind by previous inhabitants. Rest assured that you will arrive at a perfect home.
Your new property will be thoroughly cleaned and disinfected with the use of top grade professional cleaning solutions. All of them are non-toxic, free of harsh chemicals, biodegradable and eco-friendly. Both your children and your pets will be safe and enjoying a beautiful, disinfected new home.
The property will be completely disinfected and prepared for your arrival. We will ensure that all corners and hidden areas of the home have been sanitised. You may rest assured that the work we deliver will be of the highest quality.
A list of cleaning chores that demand particular focus:
Carpets – the easiest hiding place for germs, dust mites and other nasty things that may irritate you and even cause health issues (not to mention the stains). As part of the service, we will steam clean all carpets and upholstery ensuring 100% stain removal success and thorough disinfection of the entire surface.
Bathroom – professional tools and materials are essential to maintain a clean and healthy bathroom. Our experienced cleaners will arrive fully equipped to guarantee that no residues, mildew, or bacteria can be found in the area.
Kitchen – you may notice that the kitchen is covered in grease, grime and burned residue – that will cause it to look unpleasant, smell bad and prevent you from enjoying your new beautiful place. Rest assured that the entire kitchen area will be left in pristine condition.
Hard to reach or hidden places – most of the dirt and grime hidden in a property cannot be easily seen. The fact that the areas that need to be cleaned are so easy to miss makes the cleaning process hard and complicated to carry out. Our cleaning experts will reach all of them and thoroughly clean them.
Disposal of items and waste – when moving into an established house it may be best to simply throw away certain items and replace them. Our professionals will inspect those and will suggest a suitable approach. Keep in mind that rugs, toilet seats, shower curtains, pillows and mattresses ( if there has not been a protective cover placed) are best replaced. These are personal items that are worth investing in.
Our satisfied clients
"I have to admit that I was a little bit sceptical before booking you as my security depended on you. I do not trust easily but something made me put all my faith into your cleaners. I do not regret a thing. Your end of tenancy cleaning services helped me get my money!"- Bobby
"Many thanks to your end of tenancy cleaning services! I was not able to do the cleaning by myself so I turned to you. Your cleaners came just at the appointed time and performed unbelievably well. I am still surprised how you could clean the entire property in a short time. Thanks!"- Cecilia
"Last month I was moving out and I couldn't make the time to clean the apartment I was vacating. This is why I decided to give this company a call and I booked their end of tenancy cleaning service. The cleaners who carried out the service managed to get rid of every trace of dirt and grime in no time. – Henry"
"Thanks to the cleaners of this company I managed to completely transform the mess in the apartment I was moving out of. I never thought that end of tenancy cleaning can be this stress-free and easy. I was charge a very reasonable fee and on top of everything I managed to get my full deposit back. – Amber"
When it comes to getting back your security deposit at the end of the tenancy, a deep overall cleaning is essential. If such a major project is beyond your possibilities, don't hesitate to co-operate with our cleaning company. We can schedule for you a professional end of tenancy cleaning, carried out by a team of disciplined individuals. Your property will be spotless for the inventory inspection without you lifting a finger.
Should you have any additional questions, don't hesitate to contact our support centre. We have enough of friendly call centre agents and one of them will assist you right away. You can count on us everywhere in Kingston Upon Thames.