Do you feel like there is nothing you can do when it comes to that final cleaning just before the end of your tenancy? You want to clean properly and thoroughly, but somehow you cannot find enough time and energy? It starts to feel like the world is against you? Let us take the burden from your shoulders and we will provide you with the sparkle you do not have time to achieve yourself.
We are well-known cleaning company in Lee and we offer you to take advantage of our end of tenancy cleaning services. We take care of rental properties in the best possible way.
End Of Tenancy Cleaning
Prices
Studio Flat

from £

89

One Bedroom Flat

from £

139

Two Bedroom Flat

from £

165

Three Bedroom Flat

from £

189
Economical end of tenancy cleaning services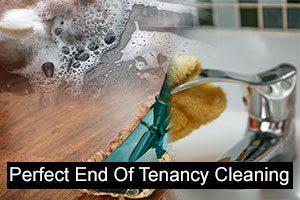 We have set affordable and easy pricing system so that we can be helpful to as many customers as possible. You can benefit from wide range of discounted packages. Come to our office or just give us a call and we will together think of an appropriate appointment and we will offer you the best cleaning package.
Once you book an appointment we will send our cleaners to your property and they will clean it efficiently and quickly. There is no need to doubt their abilities, because they all have undergone special training course. They are diligent and always put their hearts and souls into the cleaning process. You can rely on them, even if your deposit depends on them. They will not let you down.
Renowned company for end of tenancy cleaning services in all of Lee
Do not think twice and book us today because probably your end of the tenancy is drawing near. You are always invited to give us a call 24/7. We are available in entire Lee as well.
Services We Provide
Carpet Cleaning
Oven Cleaning
Domestic Cleaning
Builders Cleaning
Flat Cleaning
Office Cleaning
Spring Cleaning
Upholstery Cleaning
If you want to present yourself as the best tenant, call us. If you want to put the property on the letting market soon enough, call us. If you want to buy or sell perfectly clean property, call us. We are ready to help lodgers, homeowners and letting agents. With our cleaning process it is impossible for you to be something less than pleased with the cleanliness provide.
Reliable Pre-tenancy Cleaning Services in London
If you are in the midst of moving into a new home, you most likely want to be able to enjoy a clean, fresh, and well-organised conditions. A comprehensive pre-tenancy cleaning is necessary to accomplish this. However, this may be a difficult and time-consuming process, especially when a lot of filth and dust resides in regions that are out of sight or easily overlooked. You will require a lot of work, knowledge, and professional instruments to get rid of everything. There will be a lot to take care of whether you moved into a fresh new house or an old property that has been previously occupied. We will send a team of skilled cleaning specialists who will use high quality equipment and solutions to erase all filth from every nook of the property as soon as you give us a call and book our pre-tenancy cleaning service. The entire property will be left spotless and ready for you to move in. Here are some of the most crucial locations that need cleaning yet are often overlooked.
Benefits of booking our Pre-tenancy Cleaning:
Allow our cleaning professionals to handle the cleaning and prevent yourself from becoming too busy with the entire process. That way, you will also be able to easily pack and organise your possessions. Our team of experts will handle the whole cleaning procedure, allowing you to relocate into a clean and tidy environment.
If the previous inhabitants of your home left without cleaning, you will experience bad odours, smells and a lot of grime. We will ensure that no traces of them remain – any scents, stains, and personal items that may have been left behind will be removed.
You may rest assured that our professional cleaners will only use high quality, professional grade tools and products that are eco-friendly, biodegradable, free of toxic chemicals, yet super efficient against stains and grime. your property will be clean and healthy for your arrival.
Your entire property will be deep cleaned and disinfected by some of the best and most experienced cleaning specialists on the market. We consistently prioritise producing high-quality outcomes and ensuring complete client satisfaction.
A list of cleaning chores that demand particular focus:
Carpets – carpets and upholstery require comprehensive cleaning on a regular basis to avoid dust buildup. You'd be shocked how much filth can be found on their surface. We'll use expert steam cleaning equipment to get rid of all stains and grime and sterilise the entire surface.
Bathroom – the thorough cleaning of a bathroom is an extremely important part of the cleaning process. It usually involves strong chemicals and a lot of scrubbing. However, our experts know how to approach all issues in the most efficient, yet safe way possible.
Kitchen – if your kitchen is coated in oil, filth, and burnt residue, it is possible that it seems unappealing, smells terrible; or stops you from fully enjoying your new home. You may be confident that the entire kitchen area will be left in beautiful shape by out expert technicians.
Hard to reach or hidden places – you will be surprised by the amount of waste and grime hiding in a number of areas throughout the property. Most of these are hard to reach or usually stay hidden – our cleaning experts will deep clean and disinfect them.
Disposal of items and waste – keep in mind that whenever you relocate, there will be objects that need to be replaced. If there is a toilet seat, bed linen, mattress, or shower curtain left behind by the previous inhabitants, it is recommended to acquire replacements for your stay. Our cleaning professionals will inspect them for you, clean anything that can be saved, and replace them if necessary.
Our satisfied clients
"Thank you, end of tenancy cleaning services. I do not know what I would do without you. I did not know if I could trust such company but I am so happy I did. Your cleaners are unbeatable in their job and I am thinking of hiring your services at least one more time." -Phillip
"At first I though I could do all the cleaning on my own before moving out. I have never been so wrong my entire life. It was the first time I regretted living in a big house. So I decided to book your end of tenancy cleaning service for some assistance. It was the first time I was so satisfied. Thank you."- Benedict
" I have never liked cleaning my apartment which is one of the reasons why I need your service so bad. Stains all over the carpet and the kitchen was in terrible condition too. Thank goodness for you diligent service and very professional employees who were kind enough to explain the process to me so that I can follow it thoroughly. – Greg"
" I was very surprised when I found that your technicians got rid of the stains and managed to clean the apartment top to bottom. I sure got my full deposit back and I my landlord even congratulated me on leaving the place in such a good, clean shape. – Ben"
We know that most tenants hate moving out because this is quite the stressful experience thanks to the burdensome end of tenancy cleaning. However, we can assure you that if you book our company's professional help, there will be no reason to worry about the condition of the property you are vacating.
Give us a call and we will send you the most competent cleaners in Lee who will work diligently until every trace of dirt and grime is gone. We promise you that the outcome of our work will be positive and both you and your landlord will be happy with the final look of the property.