Do you need a reputable cleaning provider to arrange you a helping hand with your end of tenancy cleaning? If you do, we are right here in Lewisham willing to provide you with such. We are well-established cleaning company and we have experted cleaners who are on steady-by to assist you with the cleaning duties.
We have trained our teams of cleaners to tackle any mess and to deal with any cleaning challenge. They posses the necessary skills and stop at nothing when it comes to cleaning. We are proud to present you our company as we are very professional and always ready for action. Many tenants, landlords and letting agents already took advantage of us.
End Of Tenancy Cleaning
Prices
Studio Flat

from £

89

One Bedroom Flat

from £

139

Two Bedroom Flat

from £

165

Three Bedroom Flat

from £

189
Reasonable end of tenancy cleaning services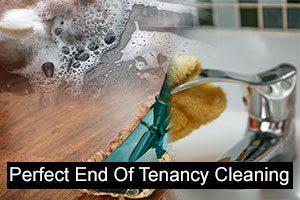 We are waiting for you to do so as well. You are welcome to visit one of our offices in Lewisham or to give us a ring. We will offer you a package which most meets your needs and expectations.
Our cleaning packages are fairly priced. Benefit from them today and you can even get many promotions and bonuses. Our check lists of cleaning duties are very detailed just to be sure everything will shine after we leave the property. You can completely trust our cleaners because they are vetted and qualified. We provide them with the necessary materials and cleaning products for which you will not be charged anything extra.
Flexible end of tenancy cleaning services in Lewisham
We offer you flexibility with working hours and dates. Whenever it is most convenient for you, we will assist you. We are open seven days a week plus availability on bank holidays and weekends. We take pride in being the best cleaning provider in the area. We have been experts in this cleaning industry for long years because we value our customers and their desire to leave the property in sparkling condition.
Services We Provide
Carpet Cleaning
Oven Cleaning
Domestic Cleaning
Builders Cleaning
Flat Cleaning
Office Cleaning
Spring Cleaning
Upholstery Cleaning
No matter if the property is a flat or a house, its hygiene and cleanliness always come first. Get in touch with us and we will leave you with the desired expectations. We are waiting for you.
Reliable Pre-tenancy Cleaning Services in London
The pre-tenancy cleaning of your new home is an essential component of the relocation process. However, it may be a difficult task. If you want to start your new life in a neat and organised environment, you should remove all of the dust, debris, and filth that may be there. This is essential both in new homes where building and construction will leave waste and debris everywhere, as well as in situations where former tenants have left filth, dirt, and other litter all over the place. The fact that most filth occurs in locations that are generally ignored or out of sight is the major reason why this form of cleaning may be tough and is best left to professionals. Give our office agents a call if you want to enjoy your new home in the finest possible condition. We will provide you with a professional pre-tenancy cleaning service conducted by qualified employees. They know where to check for dust and filth and how to effectively remove it. Below is a list of crucial but easily overlooked locations in each property.
Benefits of booking our Pre-tenancy Cleaning:
You will have more time to pack more efficiently, plan the entire move, have fun, and organise your new home the way you want. Our cleaning professionals will perform all jobs quickly and prepare the home for your arrival – you will be able to relax in a clean, beautiful residence.
To be able to enjoy your home in its best condition and start on a clean slate, all signs of the previous tenants need to be eliminated. This will be done by our professional cleaners. your property will be immaculate and ready for you.
You may rest assured that our professional cleaners will only use high quality, professional grade tools and products that are eco-friendly, biodegradable, free of toxic chemicals, yet super efficient against stains and grime. your home will be clean and healthy for your arrival.
The quality of the cleaning solution you receive from our company will be one of the highest in the industry. You may rest assured that our expert cleaning technicians will use all their skills and knowledge to eliminate all germs and rime from all areas of your home.
A list of cleaning chores that demand particular focus:
Carpets – a lot of dust, grime and other debris may end up embedded in the fibres of the carpets/upholstery at home, that is especially if the area has not been cleaned regularly. Lucky for you, we offer high quality steam cleaning where we use top grade tools and products and ensure 100% efficiency in stain elimination.
Bathroom – All of the deposits, mould and bacteria make cleaning the bathroom a difficult process. Our cleaning specialists will utilise the strong, non-toxic cleaning solution we provide them with to completely clean and disinfect the area.
Kitchen – all grease, grime and germs will be eliminated from your kitchen area – our professionals will scrub and disinfect all kitchen surfaces. You will be able to enjoy an immaculate cooking area that is free of dirt and buildup.
Hard to reach or hidden places – the cleaning experts on our team know about all the hidden and hard to reach areas throughout the house. They will ensure that no dirt and grime have been left behind. All surfaces and corners will be left immaculate and disinfected.
Disposal of items and waste – if you would like to live in a disinfected and clean property, the thorough cleaning we perform may not be enough. If the previous tenants left toilet seats, pillows, bathroom rugs, shower curtains and other such items, it is best to replace them. They contain germs and should not be shared. Our experts will examine them and help you with the process of replacement.
Our satisfied clients
"I am here to recommend you this cleaning company if you are in a quest of trustworthy end of tenancy cleaning services. I booked them last month and they performed amazingly. Their cleaners are well trained and qualified. For a couple of hours they cleaned my entire flat!"- Monica
"I was not well aware of this end of tenancy agreement before having to move out. But my landlord told that if I didn't leave the property in proper condition, he would not return the security deposit. I was so worried that I book this end of tenancy cleaning services. I am so thankful right now." -Ken
" I have obviously made the right decision by employing your end of tenancy cleaning service. The cleaning that your technicians were able to carry out in my old apartment was flawless. I am sure that you are the sole reason I got back the full amount of my deposit. – Stephanie"
" Your cleaning service has done wonders with the place. I never really paid attention to cleaning and I am sure that if it weren't for you to provide a deep cleaning I wouldn't have received back my deposit. The end results were so good my landlord congratulated me. – George"
If you are planning to move out and you want to achieve a wonderful look for the accommodation you are vacating, then you can most definitely rely on our company to provide the end of tenancy cleaning service with the highest quality in Lewisham.
We utilize commercial cleaning tools and products which have proven to be very efficient in tackling tough stains. We are confident that we can handle even the biggest mess with ease and provide excellent service. In addition to our amazing quality, we also strive to charge very inexpensive fees. We hope that you will give us a chance to prove you our excellence.