Very nice, you are moving out. It's so exciting. Now, don't forget to clean up the property before you hand out your keys, you wouldn't want to lose your deposit do you. If the problem is too complicated and the required clean up is beyond your powers then what you need is a little extra help from end of tenancy cleaning services.
Contact us before you move out to make an appointment with us and we will send our team of cleaners who are professionals in the Leyton area to take on the challenge.
End Of Tenancy Cleaning
Prices
Studio Flat

from £

79

One Bedroom Flat

from £

137

Two Bedroom Flat

from £

159

Three Bedroom Flat

from £

181
How that is going to happen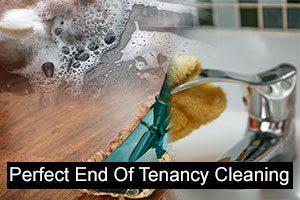 You call us prior to your moving out so we can make the date of the appointment comfortable for you. Our team will also answer any questions that you might have regarding Leyton area.
After the order has been placed, now everything is in the hands of our cleaners. They will arrive at the property you are leasing on that day and get down to work.
We guarantee you a full deposit return.
Our services are available during holidays.
The cleaners will always reach the requirement needed.
We make sure there are no bumps during your moving out.
How we began
We started off as a small company with a team consisting of very few people who are quite eager to be working in the Leyton industry. We wanted to be part of the exciting process of a person when the time comes for them to cross the threshold for one last time and enter the new chapter in their life. Our team has been proving our end of tenancy cleaning services for many years has gained a lot of experience in the filed.
Services We Provide
Carpet Cleaning
Oven Cleaning
Domestic Cleaning
Builders Cleaning
Flat Cleaning
Office Cleaning
Spring Cleaning
Upholstery Cleaning
They will make sure that everything is thoroughly cleaned the dust on top of the ceiling lamp shade and shelves to the vacuuming the carpets, under the carpets and so on. There wont' be a single stain left on the walls or a dirty window. Everything will be polished and ridden of grime mold and dust.
More About Leyton
Leyton is a district, located in East London and is part of the London Borough of Waltham Forest. It includes part of the famous Olympic Park of Queen Elizabeth and also the Leyton Orient Football Club. The area has mainly terraced houses which were built between 1870 and 1910.
Today Leyton's tourists can visit places, such as Coronation Gardens – opened in 1903 in honor to the coronation of King Edward VII; New Spitalfields Market – UK's leading market for exotic fruits and vegetables. There are are many restaurants and pubs where everyone can have fun, eat delicious food and meet new people.
Leyton is the home town of the football club Leyton F.C. and it is interesting that many residents of the town find this fact very important for its identity. Other football clubs are Leyton Football Club and Lee Valley Lions. Of course, football is not the only sport in Leyton, because there are many golf and cricket clubs.
"This company was recommended to me when I was moving out from my previous flat. Their cleaners are very disciplined and work really diligently. The inspection that followed after that went fine and I moved our without any complications. Great and of tenancy cleaning! – Saly"
"Your cleaners did a great job cleaning my leased flat this morning. I am really glad I trusted you because you exceeded the expectations of my landlord completely. Without your help, I wouldn't be able to return the property in excellent condition. I will recommend your end of tenancy cleaning to all my friends. – Billy"
"My landlord and I are more than satisfied with the job done by your employees. You are the best cleaners and you are more than professionals in the cleaning sphere! Thank you for the impeccable results and I guarantee that if I need help with the cleaning in future, I will definitely call you again! – Liam"
"My rental is spotless clean now and I admit that I will never manage to achieve such impressive results on my own. I got my deposit back without any problems, because my landlord was completely satisfied with the condition of his property after the cleaning process! Thank you for that! – Tina"
Don't hesitate to use the services of our company if you need help with the end of tenancy cleaning and your rental is located within the bounds of Leyton.
We will be glad to help you and to solve your cleaning problem in no time. You will get even better results than the desired ones, because we have the most qualified and motivated employees, who will do their best to meet your standards and to make you and your landlord completely satisfied. Be sure that we are the right choice for you and we will be expecting you!