Your moving out experience is something hat doesn't happen every day. It is a special time in your life and as such you need to adapt to the ever changing circumstances. You have to be able to think on your feet and be as flexible as possible when the situation demands it.
You need to focus on the things that really matter, like properly packing all of our belongings and making sure you haven't left anything behind. But you also need to have your house thoroughly cleaned before the final meeting with your landlord and the letting agent you work with.
End Of Tenancy Cleaning
Prices
Studio Flat

from £

89

One Bedroom Flat

from £

139

Two Bedroom Flat

from £

165

Three Bedroom Flat

from £

189
The end of tenancy masters are in Wanstead to grant you three wishes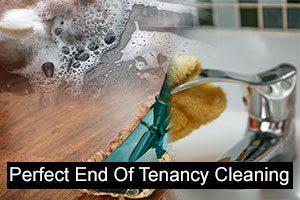 If you schedule your first end of tenancy cleaning session you are going to benefit from the following pros:
The best price-to-performance ratio you can find in our city
48 hour guarantee for the cleaning service
Always ready to answer your questions cleaning technicians and employees
Professional cleaning products and machines used
You can rely on our cleaning technicians to get the job done in the most professional way possible. They go through a regular monthly training here in Leytonstone, during which they are able to acquire new knowledge and learn so many new things about the end of tenancy cleaning field. This improves their following end of tenancy cleaning sessions and prepares them for the challenges of such deep cleaning procedure.
Expect the unexpected when you prepare for your moving out
If you want to clean your house yourself you have to be prepared for an possible situation and this can be quite hard, when you have a myriad of other things to worry about. Let the professionals do everything for you with their cleaning products for professional use and deep cleaning machines. They are going to guarantee amazing results every single time.
Services We Provide
Carpet Cleaning
Oven Cleaning
Domestic Cleaning
Builders Cleaning
Flat Cleaning
Office Cleaning
Spring Cleaning
Upholstery Cleaning
If you are interested in our end of tenancy cleaning service and you live anywhere in Leytonstone, do not hesitate to give us a call and schedule your end of tenancy cleaning as close to your final meeting as possible.
Reliable Pre-tenancy Cleaning Services in London
It is critical to thoroughly clean the new home you are moving into. It will give you a fresh start in life and allow you to enjoy a clean, organised, and healthy environment. However, keep in mind that this sort of cleaning may be rather difficult, especially if you are far too preoccupied with the other chores that come with the moving process. This is due to the vast quantity of filth and grime that exists all over the house, particularly in concealed corners. In addition, depending on the property (whether it is brand new or has been inhabited already), there may be construction debris and grime to remove, filth left behind by past renters, or objects to replace or fix. Schedule an appointment with one of our customer service representatives to save time and effort. Our team of experts will clean everything thoroughly, even spots that are difficult to reach or are often neglected throughout the cleaning procedure. Find a list of some of them below.
Benefits of booking our Pre-tenancy Cleaning:
You will save yourself time and will be able to enjoy yourself while our cleaning team is scrubbing and disinfecting the property. By the end of the service you will be able to move in and begin decorating your brand new, fresh, clean and tidy space.
You will have a clean, tidy, and stunning new house. Our cleaning professionals will work tirelessly to remove all stains, smells, and rubbish left behind by former occupants. You may be confident that you will move into the ideal house.
During the cleaning procedure, professional, non-toxic materials will be employed. While most grease and filth require powerful treatments, store items may contain hazardous chemicals, especially when applied all over the place. Throughout the service, we use ingredients that contain no of harsh chemicals but are very powerful.
You will receive a high quality service provided to you by some of the best, most experienced cleaning professionals available on the market. We always focus on delivering good quality results and on the full satisfaction of all our clients.
A list of cleaning chores that demand particular focus:
Carpets – a lot of dust, filth, and other grime usually collect in the fibres of your home's carpets/upholstery, especially if they have not been cleaned on a regular basis. We provide high-quality steam cleaning in which we employ high-quality gear and products to assure 100% stain removal efficiency, as well as thorough disinfection.
Bathroom – the bathroom must be a top priority if you want to appreciate your new area in its cleanest condition. It is the most prone to accumulating filth, debris, and pathogens. Our experts will work hard to ensure that everything has been scrubbed and disinfected. They will employ efficient, yet non-toxic solutions.
Kitchen – if you want to enjoy your kitchen at its best condition, a lot of scrubbing, as well as high quality materials will be required. Our cleaning team will arrive fully equipped and get rid of all the buildup.
Hard to reach or hidden places – Starting a new life at a new place means you should get rid of all grime and waste left behind by the previous inhabitants. Those can be found in hidden areas which you would never think about. Our cleaning experts know where to look and will ensure that no debris have been left behind even in places that cannot be seen.
Disposal of items and waste – as part of the cleaning service, our professionals will inspect and clean/replace items that have been left by the previous tenants and cannot be used by you. Those can be bathroom rugs, unprotected mattresses, toilet seats, bed linen, pillows and other objects that are used for personal hygiene and are best not shared. You will be able to enjoy a clean and sanitary home.
Our satisfied clients
"I have used their end of tenancy cleaning a couple of times and I can say only good things about them. The cleaners are very friendly and do their job very well. They always leave the property in perfect condition and help me keep the full amount of the deposit. Highly recommended by me! – Stephen"
"My wife and I were moving into our new house and we needed professional end of tenancy cleaning because we wanted to keep the deposit. We are very glad that we choose this company! The cleaners cleaned precisely every area of the property and made our landlord very satisfied! – Michael"
" I managed to clean some of the areas in my old apartment but I encountered real problems with removing the hair off the furniture and the carpet, from the two cats and one dog that I had living with me. That is where your cleaning assistance was critical and you did not disappoint me. – Beverly"
" I am very impressed by your cleaning technicians' abilities to remove stains and dirt off various surfaces. The carpets, the drapes, the sofa and the kitchen appliances were all in a very bad shape, but somehow you managed to clean them thoroughly, for which I am grateful. – Ben"
Usually at the end of the tenancy, one has multiple things to arrange but the final cleaning of the property is certainly a priority. Everything needs to be cleaned up to scratch when the inventory clerk arrives. We understand that such a major cleaning project involves tremendous efforts and our qualified cleaners are ready for action around the clock.
Our end of tenancy cleaning is suitable for all types and sizes of leased accommodations. The service includes a deep cleaning of every room with the provision of high-quality cleaning equipment. If you are about to vacate a property in Leytonstone, don't hesitate to turn to us.