When the end of your tenancy is drawing near, you need to consider the idea of booking a cleaning session. Why? Because no matter how good you think that you can do the cleaning by yourself, you will undoubtedly need a lot of time and you will have to put a lot of elbow grease into cleaning your place. Even if you initially think that this will not present a problem, when the time comes for you to move out, all errands concerning your new rented place will claim your attention completely and you will have neither the energy nor the time to do an appropriate end of tenancy cleaning.
What is more, cleaning by yourself presents some risks. You may fail to present your landlord with the results they expect and thus you will lose your deposit money. That is why we are here to offer a helping hand – contact us today and book our professional end of tenancy cleaning services. All members of our team are trained to deliver a professional end of tenancy cleaning in a quick manner.
Tidy Cleaners London will get you your deposit money back, just contact us today and book our professional end of tenancy cleaning services.
All you need to do to achieve an immaculately clean property is contact us and book our services today. We will save you hours of time and you will be free to arrange your new rented new home, pack all of your personal belongings and make sure nothing is left behind. If you let us we will take the best care of your rental property while you focus on more important matters.
End Of Tenancy Cleaning
Prices
Studio Flat

from £

89

One Bedroom Flat

from £

139

Two Bedroom Flat

from £

165

Three Bedroom Flat

from £

189
Hundreds of satisfied customers all over Maida Vale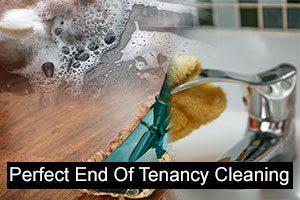 We take pride in our continuously increasing family of satisfied customers. Every day more and more tenants, landlords and real estate agents prefer to book our services over those of our professionals. because during all these years of providing end of tenancy cleaning services, we have proved to be without a rival in this cleaning field. Give us the chance to show you how capable and professional we are and you cannot go wrong.
Moving out can be experience full of stress. If you do not want your last days in your leased property to be full of suspense, turn to our end of tenancy cleaning services. For a couple of hours, our disciplined and specially-trained cleaners will cover the entire home, leaving a trace of sparkle in every nook and cranny.
Our specially-trained team of cleaning technicians will go through your rented property top to bottom and they will not stop cleaning until they make your rented property enviably clean. Our technicians will remove all greasy stains from the microwave and oven, clean refrigerators and disinfect counter tops, sanitise every inch of your bathroom and professionally vacuum your carpets, as well as mop all hardwood floors.
Flawless results with our end of tenancy cleaning services in Maida Vale
Just after a single end of tenancy cleaning session, your property will be shiny and refreshed. Our experted cleaners will clean it in a way you have never dreamed of. We will prepare your rented property for incoming tenants quickly and you will receive a full refund on your deposit money.
You can also take advantage of our:
Carpet Cleaning
Oven Cleaning
Domestic Cleaning
Builders Cleaning
Flat Cleaning
Office Cleaning
Spring Cleaning
Upholstery Cleaning
You are invited to come to one of our offices in Maida Vale, W9 and we will tell you everything you need to know about our end of tenancy cleaning services and will offer you discounted packages which will best suit your taste and needs.
Reliable Pre-tenancy Cleaning Services in London
If you are in the process of moving into a new place, you probably would like to be able to enjoy a clean, fresh and well-organised place. To achieve that, a thorough pre-tenancy cleaning is required. However, this may be a hard and complicated task, especially since a lot of grime and dust hides in areas that are out of sight or easily missed. To get rid of everything, you will need a lot of effort, skills and professional tools. Whether you moved into a brand new place or an old property that has been inhabited before, there will be a lot to take care of. To bring the house to a proper condition, book our pre-tenancy cleaning service – we will send a team of professional cleaning technicians that will use the high quality tools and products to eliminate all grime from every corner of the property. The entire place will be left immaculate and ready for you to move into. Here are some of the most important areas that require cleaning but are easy to miss.
Benefits of booking our Pre-tenancy Cleaning:
You will have more time to pack more efficiently, plan the entire move, have fun, and organise your new home the way you want. Our cleaning professionals will perform all jobs quickly and prepare the home for your arrival – you will be able to relax in a clean, beautiful residence.
To enjoy your house in its finest shape and be able to have a fresh start there, all traces of former renters must be removed. Our skilled cleaners will handle this. Your home will be spotless and ready for you.
During the cleaning procedure, professional, non-toxic materials will be employed. While most grease and filth require powerful treatments, store items may contain hazardous chemicals, especially when applied all over the place. Throughout the service, we use ingredients that contain no of harsh chemicals but are very powerful.
Our cleaning solutions are of the highest quality and we will ensure to meet all your needs.. You may be confident that our skilled cleaning specialists will utilise all of their skills and knowledge to prepare your property for your arrival.
A list of cleaning chores that demand particular focus:
Carpets – Carpets and upholstery are both easily stained and may gather a lot of dust, filth, and debris. A. We use a vigorous steam cleaning process that removes all stains while also disinfecting the surface.
Bathroom – bathrooms are usually the hardest to clean in each property. You may rest assured that our professionals will get rid of all the buildup, germs, mould, mildew and grime that has been collecting all over the place.
Kitchen – Kitchens rapidly acquire all types of debris, oil, and waste, which may lead to foul smells, stains, and an unsanitary environment. Our skilled cleaners will handle all of these concerns with care and guarantee that the space is spotless.
Hard to reach or hidden places – there may be large amounts of dirt and grime hidden in various areas throughout your entire property. These are usually out of sight or hard to reach. Our professionals will reach all of them and use efficient products to thoroughly clean them.
Disposal of items and waste – To maintain your new home clean and healthy, you may need to get rid of certain objects and replace them with new ones. Personal or often used things include toilet seats, bathroom carpets and curtains, pillows and so on. We will thoroughly check them for you and clean or replace them as necessary. You will be able to relax in your spotless, hygienic house.
Our satisfied clients
"I want to tell you how thankful I am for booking with your end of tenancy cleaning services. I had to move out so I did not have enough time to clean the entire flat. I am so glad to have turned toto your company for help. Thank you, guys, you are the best – Natasha"
"I kept my security deposit thanks to your team of professional cleaners. Your end of tenancy cleaning services are the best in the entire town and I am looking forward to recommending you to all my friends who are about to move out from a rental property. Thank you – Paul"