When the end of your tenancy is close and you feel like nothing is under your control, turn to our cleaning company in Mayfair. We are experted cleaning provider, concentrating on the end of tenancy cleaning services.
There are at least dozen of things you should take in mind before your moving out- starting with packing all of your personal belongings through looking for a new home to the actual moving out. Focus on these important matters and book with our company. Our specialised cleaners can get all the job done in a short period of time.
End Of Tenancy Cleaning
Prices
Studio Flat

from £

89

One Bedroom Flat

from £

139

Two Bedroom Flat

from £

165

Three Bedroom Flat

from £

189
Peace of mind thanks to our end of tenancy cleaning services in Mayfair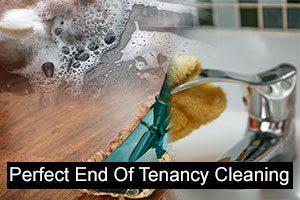 For your calmness and relief, leave all the household chores to our professional cleaners who are not afraid to get their hands dirty during the cleaning process. They are well educated and insured. During their rich experience they have had the chance to face different cleaning challenges and tasks.
There is not a single legit reason because of which you cannot place your trust in them. Book with us and rest assured that your rented property is taken the best possible care of. With our end of tenancy cleaning services you can take advantage of:
our economical and fair prices
our flexibility, availability and dependability
professional attitude and individual approach
immaculate results in cleaning
guarantee for getting your deposit money in full
48-hour guarantee
free estimate
Our experts will thoroughly clean the entire property, preparing ideally clean living environment for future tenants. They will start with wiping the dust off from all surfaces and appliances.
Availability all over Mayfair
Then they will clean and mop all of the floors, plus the hardwood ones. If there is accumulated dirt in your carpet, we would be glad to apply the hot water extraction method for efficiently eliminating all bacteria, spots, spillages or any form of grime. Whatever your cleaning needs are, we are ready to complete them in the most successful way possible.
Services We Provide
Carpet Cleaning
Oven Cleaning
Domestic Cleaning
Builders Cleaning
Flat Cleaning
Office Cleaning
Spring Cleaning
Upholstery Cleaning
If your rental home is located in this area, do not hesitate to book our end of tenancy cleaning services. We cannot wait to hear from you.
Reliable Pre-tenancy Cleaning Services in London
You surely must be enthusiastic about moving into a new location. However, along with the amazing aspects, there are a lot of duties and jobs that must be completed. One of the jobs that must be completed is a thorough cleaning of the entire property. This can be difficult, especially for someone who is already preoccupied with packing, oranising and other activities. While cleaning a previously lived-in house can be difficult due to all of the filth and garbage left behind by the past tenants, complete cleaning of a brand new building involves dust and industrial waste disposal. Book our services if you want to be able to move into a lovely home. We will supply you with a high-quality pre-tenancy cleaning service performed by trained professionals. They know just how to handle any problem and will ensure that any hidden regions or difficult to reach spots have been thoroughly cleaned. You can find a list of important areas that are easy to miss below.
Benefits of booking our Pre-tenancy Cleaning:
The time you will save by trusting our professionals with the cleaning of the property will allow you to organise your entire move better, have time to pack and organise your belongings and simply enjoy the entire process. We will ensure that we exceed your expectations.
To be able to enjoy your apartment in its best condition and start on a clean slate, all signs of the previous tenants need to be eliminated. This will be done by our professional cleaners. your home will be immaculate and ready for you.
You will be able to enjoy a clean, but also safe property. We do not use regular cleaning products that are free of chemicals. We only utilise non-toxic, eco-friendly cleaning solutions that will not put the health of your pets or children in jeopardy. Trust us with your home and your well- being – we will not disappoint you.
We guarantee that our cleaning solutions are of the highest quality. They are always delivered by our amazing cleaning technicians that will work hard to deep clean and sanitise every inch of your future home.
A list of cleaning chores that demand particular focus:
Carpets – both carpets and upholstery are easy to stain and may collect large amounts of dust, grime and debris. Simply vacuuming them will not be enough at this point. We utilise a steam cleaning technique that is powerful and will get rid of all stains, as well as leave the surface disinfected.
Bathroom – special solutions and thorough scrubbing are normally required in the bathroom; but, if has not been taken care of for a while this work may become much more difficult. We guarantee the removal of all deposits, mould, and filth. We will leave you with a spotless bathroom.
Kitchen – if your kitchen is coated in oil, filth, and burnt residue, it is possible that it seems unappealing, smells terrible; or stops you from fully enjoying your new home. You may be confident that the entire kitchen area will be left in beautiful shape by out expert technicians.
Hard to reach or hidden places – the previous tenants may have left without properly cleaning the property. That will result in dust and grime collecting in unexpected areas that are usually neglected during the cleaning of the property. Our professionals know where these places are and how to make them polished and spotless.
Disposal of items and waste – keep in mind that whenever you relocate, there will be objects that need to be replaced. If there is a toilet seat, bed linen, mattress, or shower curtain left behind by the previous inhabitants, it is recommended to acquire replacements for your stay. Our cleaning professionals will inspect them for you, clean anything that can be saved, and replace them if necessary.
Our satisfied clients
"Your cleaners cleaned my leased property this morning and I just want to inform you that my landlord was just here to inspect it. He said that it is cleaned very well. Thank you very much. Without your professional help I wouldn't achieve such a marvellous result. – Ronnie"
"This is what I call an excellent customer service. I called them for an end of tenancy cleaning and on the next day the cleaners were at the property. They worked hard for several hours and when they finished the property was in impeccable condition. Highly recommended by me. – Frank"
"Leaving the end of tenancy cleaning to the professionals of this company was definitely a right decision. While I was taking care of the rest of the moving out tasks, the cleaners of this company managed to completely transform the mess in the accommodation I was vacating and they made it sparkling clean in no time. – Santiago"
"Your end of tenancy cleaning services definitely surpassed my expectations and now my rental is spotless clean from top to bottom. Thanks to you my landlady will give me the deposit back without a problem, because there is no way for her not to be satisfied with the job done!" – Alice
Contact our company and we will prove to you that we are worth booking. We offer a range of cleaning services, however, our speciality is the end of tenancy cleaning. We have cleaned hundreds of rented real estate properties in an efficient manner which makes us a favourite choice for many landlords and tenants.
If you need a hand with the massive final cleaning, we can help. We will come fully equipped and will make the property looking its best, free of grime and bad smells. We are based in Mayfair and nearby areas. Make sure to contact us today.