We know how independent you are and how sure you are of your own abilities. You can move mountains if you wanted to and a simple moving out cannot bother you in any way. Furthermore, you are organized enough to do everything around the moving out and this might apply to the things like packing and making sure you haven't left anything behind, but when it comes to professionally cleaning your house, it's best to leave it to the professionals.
Our company has been the leading leaning service provider in Mill Hill for the last more than a decade and during this time we have learned how to be the best and keep our customers satisfied. With our end of tenancy cleaning we aim to help you to the best of our abilities in this hectic time of your life called moving out and make the whole process much easier and pleasant for you and your loved ones.
End Of Tenancy Cleaning
Prices
Studio Flat

from £

89

One Bedroom Flat

from £

139

Two Bedroom Flat

from £

165

Three Bedroom Flat

from £

189
Guarantied end of tenancy cleaning cater to all your needs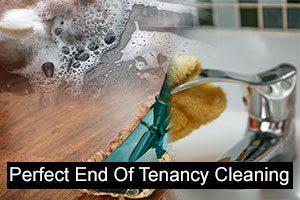 We are the only providers of end of tenancy cleaning with a 48-hour guarantee. In its essence this means that if one of the parties in the final meeting with your letting agent and your landlord, is not satisfied with the results our cleaning techs have achieved, the later are going to return and re-clean the whole house for you. This is how much we care about you and your well-being.
Put your house through a complete makeover with our service
During our Mill Hill end of tenancy cleaning our cleaning technicians are going to deep clean your whole house, preparing it for your final meeting with your landlord. They will sanitize your bathrooms and toilets and make sure all flat surfaces in your home are dusted and protected. Your carpets and rugs will be proper vacuumed and cleaned with the powerful hot water extraction treatment.
Services We Provide
Carpet Cleaning
Oven Cleaning
Domestic Cleaning
Builders Cleaning
Flat Cleaning
Office Cleaning
Spring Cleaning
Upholstery Cleaning
If you are intrigued by our tempting proposal to make your life easier, and you live anywhere in Arkley, give us a call and schedule your first end of tenancy cleaning session any day of the week.
Reliable Pre-tenancy Cleaning Services in London
To be able to enjoy the new property you are moving into, a deep cleaning of the entire property is required. If you would like to have a fresh start in a neat place, give us a call and book our pre-tenancy cleaning service. It is important to have this task performed by professionals since it usually requires special tools and products, as well as a unique approach. The main reason for this is the fact that a lot of the grime may be hard to remove or simply hidden. If you are moving into a newly built property, there may be dust, grime and industrial waste. However, if you are moving into a property that used to have previous inhabitants, there may be smells, stains and rubbish left behind by them. Trust our experts with this task – they will efficiently clean the entire property and prepare it for your arrival. Do not hesitate to reach out to us – a lot of the grime that needs to be cleaned is usually easy to miss or hard to remove. You may rest assured that our professionals will do just that.
Benefits of booking our Pre-tenancy Cleaning:
You will be able to save time and effort. Moving into a new place can be exciting but you will probably be preoccupied with packing, organising the moving process, etc. By booking our company you will be able to enjoy the process, keep good memories and start on a clean slate.
If you moved into an older property which has already been rented before, there will certainly be things left behind by the previous tenants (waste,stains, odours and grime). We will ensure that your new property is completely free of those for you.
During the cleaning procedure, professional, non-toxic materials will be employed. While most grease and filth require powerful treatments, store items may contain hazardous chemicals, especially when applied all over the place. Throughout the service, we use ingredients that contain no of harsh chemicals but are very powerful.
You will receive one of the best, most high-quality cleaning solutions in . We work with qualified and knowledgeable specialists who will completely clean and disinfect the entire home. All your personal demands will be taken into consideration.
A list of cleaning chores that demand particular focus:
Carpets – Carpets and upholstery are both easily stained and may gather a lot of dust, filth, and debris. A. We use a vigorous steam cleaning process that removes all stains while also disinfecting the surface.
Bathroom – one of the most important aspects of the cleaning procedure is the deep cleaning of the bathroom. Strong chemicals and a lot of wiping are normally involved. Our specialists know how to tackle all challenges in the most effective way using non-toxic products..
Kitchen – all grease, grime and germs will be eliminated from your kitchen area – our professionals will scrub and disinfect all kitchen surfaces. You will be able to enjoy an immaculate cooking area that is free of dirt and buildup.
Hard to reach or hidden places – there may be large amounts of dirt and grime hidden in various areas throughout your entire property. These are usually out of sight or hard to reach. Our professionals will reach all of them and use efficient products to thoroughly clean them.
Disposal of items and waste – there are certain objects in each property that are best replaced. If your flat has been previously lived in, you may want to purchase a new mattress (or protective cover), toilet seat, shower curtain, rugs and other items that are commonly used. The items are best kept personal – our professional cleaners will check these items, clean what could be fixed and provide you with a solution.
Our satisfied clients
"I am extremely satisfied with your end of tenancy cleaning. They worked hard and cleaned every area in detail. My landlord was glad to see the leased property in excellent condition and agreed to return the deposit to me. I would certainly call you again! – Frankie"
" Great performance, guys! I just want to inform you that the inspection went fine and I received back my deposit. Your cleaners saved me a lot of work and I am really grateful for that. You proved that you are a reliable cleaning company and I will recommend you to all my friends!- Roger"
"My landlady and I are fully satisfied with the results from your services! Your employees cleaned the rental from top to bottom in only a couple of hours and gave us even better results than the expected ones. I would like to thank you for the help and to tell you that you are the best!" – Alex
"I was sure that leaving the end of tenancy cleaning to your company is the best option for me, because I wanted to have my rental cleaned by the best cleaners in town. You surpassed my expectations and my landlord was also very impressed by the job done." – Emma
If you are worried about the look of your rental place and you are not sure that you will be able to get your full deposit back when you move out of there, you can always rely on our end of tenancy cleaning service.
We have been working in this field for a long time and we have helped many tenants across entire Mill Hill to enjoy a stress-free moving out experience. We assure you that you can trust us and we won't disappoint you. We are very detail oriented and this is why our service is always with excellent quality.