When a tenancy comes to an end every leased property needs to be cleaned entirely and prepared for the next people to move in. Moreover, a comprehensive final cleaning is the only guarantee that the tenant will keep their deposit. At our company, everyone who is moving out can find an adequate cleaning solution, professional attitude and peace of mind.
We are a progressive and innovative cleaning company serving tenants, landlords and estate agents in New Cross. Our highly qualified cleaners are at your disposal 7 days per week and they possess the necessary skills and expertise to meet the requirements of every demanding landlord. Regardless of the condition of the property, every room will be gleaming when the inventory clerk comes to inspect it.
End Of Tenancy Cleaning
Prices
Studio Flat

from £

89

One Bedroom Flat

from £

139

Two Bedroom Flat

from £

165

Three Bedroom Flat

from £

189
Your guarantee for a positive outcome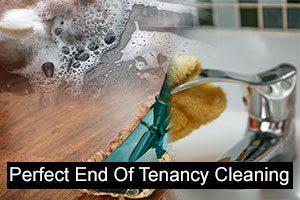 With us you are always on the safe side because all cleaners in our team are carefully selected. Being fully trained and armed with the latest cleaning solutions, they are able to deal with all types of persistent dirt deposits and ensure the pristine level of cleanliness required for a worry-free moving out. Our operatives are fully committed to their job and work always with a positive can do attitude.
In order to bring peace of mind to our customers, we provide guaranteed end of tenancy cleaning. This means that if there are any problems in the property within 48 hours upon completion of our service, we will send our cleaners back to re-clean the specific areas free of charge.
End of tenancy cleaning suitable for each and every taste in New Cross
All tenants, landlords and estate agents are welcome to contact us. We have all the necessary personnel and professional equipment to clean deeply every leased property. Plus, we are open from Monday to Sunday and reply quickly to every request.
Services We Provide
Carpet Cleaning
Oven Cleaning
Domestic Cleaning
Builders Cleaning
Flat Cleaning
Office Cleaning
Spring Cleaning
Upholstery Cleaning
If you are interested in working with us, get in touch with our support centre. Share your request with our friendly call centre agents and they will provide you with a cleaning solution accordingly. We guarantee that your landlord will be really satisfied with the condition of the property and you will move out without any complications.
Reliable Pre-tenancy Cleaning Services in London
When moving into a new property, it is extremely important to clear and clean the entire place. Different types of grime may be present, depending on the condition of the home -whether it is brand new and you need to clean industrial waste and large amounts of dust, or if it has been inhabited in the past and you have to deal with the mess left behind by previous tenants. What is more, as you dive deep into the cleaning process, you may find items that are broken and need to be repaired or fixed. All those factors make this task complicated, especially for an unprepared individual. You may take advantage of the professional pre-tenancy cleaning service we offer. Our expert cleaners are experienced and will use their best skills to eliminate all dust, grime and dirt from all corners and areas of the home. The trickiest part of this type of cleaning is the debris hiding in hard to reach or easy to miss areas. Rest assured that we will take care of those as well. See what they are below:
Benefits of booking our Pre-tenancy Cleaning:
The moving process is usually complicated and requires time and effort. Save yourself those and trust our cleaning company with the task. You will not have to worry about scrubbing and disinfecting – your apartment will be deep cleaned and prepared for your arrival.
Stains, foul odours, and objects left behind by the renters who lived in the house before you might prevent you from fully enjoying it. Our cleaning professionals will eliminate all trace of dirt and make the home seem brand new.
We find our customer's health as important as the quality of our work. This is why we only utilise non-toxic, chemical-free but efficient cleaning solutions. All of their are of professional grade and high quality and will ensure that your new home is clean while safe for your loved ones at the same time.
We guarantee the finest quality of all cleaning solutions delivered by us. They are always provided by our excellent cleaning specialists who will work tirelessly to deep clean and disinfect your future house so you are able to enjoy it at its best.
A list of cleaning chores that demand particular focus:
Carpets – yes, a place hiding tons of dust mites, dirt, germs and other unpleasant things you surely don't want to live with. The steam cleaning technique we use will ensure 100% success in their removal and proper disinfection of the entire surface.
Bathroom – the thorough cleaning of a bathroom is an extremely important part of the cleaning process. It usually involves strong chemicals and a lot of scrubbing. However, our experts know how to approach all issues in the most efficient, yet safe way possible.
Kitchen – in order to have a clean and healthy kitchen, you must remove all oil and filth from all surfaces in the area. Using the high-quality equipment and supplies we provide them with, our trained experts will assure amazing results.
Hard to reach or hidden places – some people simply do not clean on a regular basis. As a result, dust and dirt will accumulate in unexpected spots that are generally overlooked during property cleaning. Our experts know where to find these areas and how to deep clean and disinfect them.
Disposal of items and waste – If the home you are moving into has already been occupied, you may want to consider replacing a few things. Mattresses, toilet seats, and carpets, for example, should be kept private and not shared. Our team of certified technicians will check these goods and advise you on how to proceed. Remember that these are objects that will play a significant role in your life.
Our satisfied clients
"It was such a pleasure collaborating with you. I just wanted to thank you and to say that I really appreciated your help with my end of tenancy cleaning. My property was spotless! Even my landlord was fascinated by the final results which were simply outstanding. Once again, thank you."- Penelope
"I am sending thousand of thanks to the best end of tenancy cleaning services in entire town. I was surprised how easy it was to book you and then I was surprised how detail-oriented your cleaners are! They managed to get rid of every dirt and spot in my apartment. Splendid performance!"- Harold
" I made the right choice scheduling my end of tenancy cleaning with you. I was never much of a cleaner myself which is probably why my former apartment was in a need of a professional cleaning service. Lucky for me I got the best cleaners! Thank you all. – Donna"
" I was too busy handling other business to worry about the end of tenancy cleaning. I am very happy that your technicians were able to step up and clean off all the stubborn stains as well as collect all the dust and basically renew the place. My landlord was very happy with the end results as well and gave me back my entire deposit. – Fiona"
Is end of tenancy cleaning what you are looking for? Look no further than our company in New Cross. We are professionals who are able to help any tenant get his or her security deposit back and help any landlord rent out a property as soon as it is vacated.
Our end of tenancy cleaning is very thorough and consistent. The cleaners who work for our company are trained and equipped to get the property rid of any speck of grime. For a couple of hours, every inch of the property will shine. We invite you to give us a call.