Our end of tenancy cleaning services can suit every tenant, landlord or real estate agent. If you want to present yourself as the best lodger in town or you want to keep your security deposit, we will do anything possible to make it happen. If you are a landlord who wants to put the rental property on the letting market as soon as possible along with preparing cosy and clean living environment for future tenants, we are your best option.
We are professionals and we know what we are capable of. Your satisfaction has always been our priority. You are welcome in our office in Norwood to talk about business and discuss which package most suits your needs. We offer wide range of discounted packages, bonuses and promotions which will low even more our fairly priced services. Benefit from us and you will be pleased with our performance.
End Of Tenancy Cleaning
Prices
Studio Flat

from £

89

One Bedroom Flat

from £

139

Two Bedroom Flat

from £

165

Three Bedroom Flat

from £

189
Outstanding end of tenancy cleaning services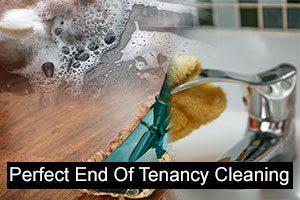 We know that it is probably very hard for you to entrust your home to someone else, especially when your money is on the line. But do you have that much free time to deal with the cleaning chores, to go to work, to package your belongings, to look for another home and many more daily responsibilities? Believe our company and we can assure you that we are professionals thanks to our great years of experience. We have set high standards in cleaning and your satisfaction is always guaranteed.
Green solutions with our end of tenancy cleaning services in Norwood
We are one of the few companies that cares about the environment. For this reason, we provide ourselves with only eco-friendly and biodegradable materials and detergents. They are the most advanced and efficient on the market and the best part is that you do not have to pay anything extra, because they are included in the total service.
Services We Provide
Carpet Cleaning
Oven Cleaning
Domestic Cleaning
Builders Cleaning
Flat Cleaning
Office Cleaning
Spring Cleaning
Upholstery Cleaning
You can get in touch with us 24/7 through a phone call or come to our office in Norwood.
Reliable Pre-tenancy Cleaning Services in London
When moving into a new property, it is extremely important to clear and clean the entire place. Different types of grime may be present, depending on the condition of the home -whether it is brand new and you need to clean industrial waste and large amounts of dust, or if it has been inhabited in the past and you have to deal with the mess left behind by previous tenants. What is more, as you dive deep into the cleaning process, you may find items that are broken and need to be repaired or fixed. All those factors make this task complicated, especially for an unprepared individual. You may take advantage of the professional pre-tenancy cleaning service we offer. Our expert cleaners are experienced and will use their best skills to eliminate all dust, grime and dirt from all corners and areas of the home. The trickiest part of this type of cleaning is the debris hiding in hard to reach or easy to miss areas. Rest assured that we will take care of those as well. See what they are below:
Benefits of booking our Pre-tenancy Cleaning:
The moving process is usually complicated and requires time and effort. Save yourself those and trust our cleaning company with the task. You will not have to worry about scrubbing and disinfecting – your home will be deep cleaned and prepared for your arrival.
The previous tenants may have skipped the end of tenancy cleaning of the property when leaving. We will ensure no signs of their life there will be left behind – all odours, stains and personal objects that may be left behind will be eliminated.
During the cleaning procedure, professional, non-toxic materials will be employed. While most grease and filth require powerful treatments, store items may contain hazardous chemicals, especially when applied all over the place. Throughout the service, we use ingredients that contain no of harsh chemicals but are very powerful.
The quality of the cleaning solution you receive from our company will be one of the highest in the industry. You may rest assured that our expert cleaning technicians will use all their skills and knowledge to eliminate all germs and rime from all areas of your home.
A list of cleaning chores that demand particular focus:
Carpets – if used for a while, your carpets may be full of dust and grime. Our cleaning experts will use the professional steam cleaning devices we supply them with to deep clean and disinfect your carpets. This method has 100% success at disinfection and stain removal.
Bathroom – if you want to enjoy your new place in its best condition, you should never skip the bathroom. It is the area where grime, buildup and germs collect the most. Our professionals will ensure everything has been removed. The will use the efficient, non-toxic tools and products we supply them with.
Kitchen – in order to have a clean and healthy kitchen, you must remove all oil and filth from all surfaces in the area. Using the high-quality equipment and supplies we provide them with, our trained experts will assure amazing results.
Hard to reach or hidden places – the cleaning experts on our team know about all the hidden and hard to reach areas throughout the house. They will ensure that no dirt and grime have been left behind. All surfaces and corners will be left immaculate and disinfected.
Disposal of items and waste – if the property you are moving into has been inhabited in the past, you may want to consider replacing certain items. Mattresses, toilet seats and rugs, for example, are best kept personal and not shared. The cleaning professionals on our team will inspect these items and advise you on how to proceed. Keep in mind that those are items that will be an important part of your life.
Our satisfied clients
"I have used their end of tenancy cleaning several times and I can say only positive things about this company. The cleaners are always on time, work with their own equipment and always meet the expectations of my landlord. I couldn't be happier. See you again next time. – Samuel"
"Your company was recommended to me when I was in need of professional end of tenancy cleaning. I need to admit that the fellows, who visited me cleaned the property very well. They saved me a lot of time and efforts. Thank you for sending them. – Melanie"
"This is the first time I am using your services. My rented flat certainly needed a deep clean. The team arrived on time, great that they brought cleaning equipment as well. The job was implemented without me lifting a finger. It was a pleasure to work with you. – Peter"
"This company is very easy to deal with. I used their post-tenancy cleaning recently. It was very kind of them to send the cleaners on the next day after the call. This helped me to organise my duties and vacate the property on time. The landlord was also very satisfied with your cleaners. – Kate"
Performing an end of tenancy cleaning on your own is task that won't be easy and will most likely take days to achieve. It is much easier and effective to have your apartment/house cleaned with our service – we guarantee the return of your deposit due to the perfect end cleaning results that we will provide for you.
Our cleaners are the best of best in Norwood and they have proven their efficiency thousands of times by making each and every single one of our customers happy and satisfied with the cleaning they have received.