If you are vacating your rental home and you don't have the time to deal with arduous cleaning chores, request our services! We are the cleaning specialists in Notting Hill that will help you move out with no worries and complications.
We offer a great variety of end of tenancy solutions and you will easily find the one that best fits your needs. We provide anything from cleaning certain areas and items in your home to precise, detailed cleaning of your entire place. We are flexible and can offer you your own cleaning plan based on your needs, budget and expectations.
End Of Tenancy Cleaning
Prices
Studio Flat

from £

89

One Bedroom Flat

from £

139

Two Bedroom Flat

from £

165

Three Bedroom Flat

from £

189
Convenient end of tenancy cleaning services, the best you could find in Notting Hill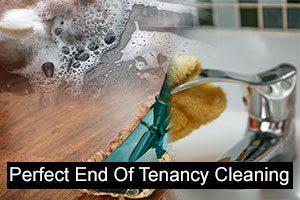 We work with experienced professional cleaners who will go above and beyond to meet all your expectations. They will clean with care and precision every nook and cranny in your home and you will be amazed with the results. Your kitchen will be spotless, your baths will be impeccably clean, you will enjoy freshly vacuumed floors and stain-free carpets. You can have your windows cleaned and the curtains refreshed. We can take care of all cleaning chores so let us know what needs attention in your home.
We guarantee the return of your deposit. If, for any reason, you are not happy with the results, we will send our teams back to your home and they will clean for free the areas that didn't comply with your criteria.
We value your time and we will organize quick and convenient cleaning process. We will start and finish work on schedule and you will be most impressed with the results.
Services We Provide
Carpet Cleaning
Oven Cleaning
Domestic Cleaning
Builders Cleaning
Flat Cleaning
Office Cleaning
Spring Cleaning
Upholstery Cleaning
We use cutting-edge technologies and we rely entirely on green cleaning practices and methods. Our employees attend courses in green cleaning and will offer you the best and safest cleaning solutions.
We work 7 days a week and we are available on holidays as well. You can schedule a cleaning visit at a time that best works for you. We will come to your home on time, professionally equipped and will make it shine as never before!
Reliable Pre-tenancy Cleaning Services in London
If you are in the midst of moving into a new home, you most likely want to be able to enjoy a clean, fresh, and well-organised conditions. A comprehensive pre-tenancy cleaning is necessary to accomplish this. However, this may be a difficult and time-consuming process, especially when a lot of filth and dust resides in regions that are out of sight or easily overlooked. You will require a lot of work, knowledge, and professional instruments to get rid of everything. There will be a lot to take care of whether you moved into a fresh new house or an old property that has been previously occupied. We will send a team of skilled cleaning specialists who will use high quality equipment and solutions to erase all filth from every nook of the property as soon as you give us a call and book our pre-tenancy cleaning service. The entire property will be left spotless and ready for you to move in. Here are some of the most crucial locations that need cleaning yet are often overlooked.
Benefits of booking our Pre-tenancy Cleaning:
Moving is generally a time consuming and tedious procedure. Save yourself the trouble and leave the cleaning to us. You won't have to bother about cleaning or disinfecting
– your property will be thoroughly cleaned and ready for your arrival. Our expert cleaning technicians will make sure of that.
The previous tenants may have had pets ( that may leave unpleasant odours or stains behind), or simply did not clean on a regular basis. We will ensure that the entire property is empty, clean and fresh for your arrival.
You will be able to enjoy a clean property where your entire family will be safe and healthy. We do not use conventional chemical-free cleaning solutions. We exclusively use non-toxic, eco-friendly cleaning products that will not endanger the health of your dogs or children. Trust us with your house – we guarantee high quality results.
The quality of the cleaning solution you receive from our company will be one of the highest in the industry. You may rest assured that our expert cleaning technicians will use all their skills and knowledge to eliminate all germs and rime from all areas of your home.
A list of cleaning chores that demand particular focus:
Carpets – if used for a while, your carpets may be full of dust and grime. Our cleaning experts will use the professional steam cleaning devices we supply them with to deep clean and disinfect your carpets. This method has 100% success at disinfection and stain removal.
Bathroom – if you want to enjoy your new place in its best condition, you should never skip the bathroom. It is the area where grime, buildup and germs collect the most. Our professionals will ensure everything has been removed. The will use the efficient, non-toxic tools and products we supply them with.
Kitchen – to be able to enjoy a clean and healthy kitchen, you should eliminate all grease and grime from all surfaces in the area. Our professional expert will ensure proper removal using the high quality tools and products we supply them with.
Hard to reach or hidden places – in each property (especially ones that have been previously inhabited) dust and grime collect in areas that are usually neglected during the regular cleaning sessions. Our cleaning experts know where these places are and will ensure that they are immaculate.
Disposal of items and waste – unfortunately, even after the deep cleaning of the property, some items will still need to be replaced or disposed of. Those are items that may contain germs, bacteria and have been personally used by other people ( unprotected mattresses, pillows, toilet seats, towels, rugs, shower curtains and others). Our cleaning experts will help you with this task.
Our satisfied clients
"If you are looking for professional end of tenancy cleaning provider, turn to this company. I booked them last year and I still remember the fresh smell they left after sanitising and disinfecting. They managed to cope with my messy apartment for a couple of hours. They are amazing, trust them."- Patrick
"I have no words to express how grateful I am for choosing you. Seriously, this was my best decision in life. Your end of tenancy service returned to me the full amount of the security deposit. My landlord was so happy that I am sure he would book you again."- Miguel
"A friend of mine suggested me to try the end of tenancy cleaning service of this company and listening to her was the best decision I have made recently. The cleaners who helped me to clean and tidy up the accommodation I was vacating were true professionals and they gave the place a brilliant look. – Liam"
"I am very glad that I decided to trust this company. I booked their end of tenancy cleaning service which helped me tremendously. Thanks to their service I managed to please my landlord and he had no other choice but to give me back my full deposit. This company is truly amazing. – Noah"
At the end of the tenancy, everyone should ensure that the rented property is left in impeccable condition. This helps to win the security deposit back and receive a favourable reference from the landlord or letting agent.
To help you with the hard task of bringing your former home in order, our company has developed a professional end of tenancy cleaning, which covers absolutely everything in a rental accommodation. The cleaning session will be carried out by our well-trained and sedulous cleaning specialists. Our service is available in the entire Notting Hill and has a 48-hour guarantee. In case of any cleaning issues, we will organise a re-clean.