If you dread the very thought of your final meeting with the landlord and the letting agent and you create a thousand disastrous scenarios in our head, you are not the only one.
Many people feel extremely anxious and stressed during their moving out and this final meeting is the cherry on top of everything that doesn't go according to plan. In case you are on the hunt for a comprehensive end of tenancy cleaning, look no further.
End Of Tenancy Cleaning
Prices
Studio Flat

from £

89

One Bedroom Flat

from £

139

Two Bedroom Flat

from £

165

Three Bedroom Flat

from £

189
Give end of tenancy a chance to impress you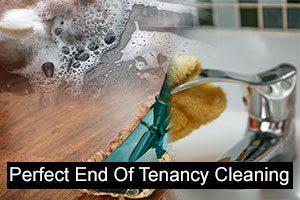 If you live in Olympic Park and you are interested in receiving an end of tenancy cleaning procedure at the lowest prices in the area, give us a call and schedule your first appointment with one of our cleaning teams. We work seven days per week the price remains the same during weekends.
Give us a call if you are interested in receiving the following:
The best prices you can find in Olympic Park
Landlords know us and like to work with us
Always ready to answer your questions cleaning technicians and employees
Cleaning techs with extensive experience in the cleaning field
Our cleaning teams consist of professionals only. This means they have spent more than ten ears doing what they do best and they have cleaned numerous different houses. This has taught them how to perform in the best way possible and they have worked with different customers keeping each and ever one of them satisfied. Now the time has come to show you just how good they are.
All Olympic Park residents can make a good use of our move out cleaning service
During our end of tenancy cleaning session our technicians are gong to deep clean and condition your whole house, making it safe for the next tenants. The are going to sanitize and disinfect your bathrooms and toilets.
Services We Provide
Carpet Cleaning
Oven Cleaning
Domestic Cleaning
Builders Cleaning
Flat Cleaning
Office Cleaning
Spring Cleaning
Upholstery Cleaning
Next up is the proper carpet cleaning using the hot water extraction method and the scrubbing of your whole kitchen, including degreasing the inside of your oven. They are going to dust every flat surface in you house and scrub, mop and polish your floors.
Reliable Pre-tenancy Cleaning Services in London
The pre-tenancy cleaning of your new property is an important part of your moving in process. However, it may be a complicated task. If you are willing to start your new life in a clean and tidy place, you should get rid of all dust, waste and grime that may be found there. This is required both in brand new properties where construction will leave debris and waste all over the place, as well as in places where previous tenants have left grime, dirt and other debris all over the place. The main reason why this type of cleaning may be complicated is the fact that most grime is in places that are usually ignored or out of sight. If you are willing to enjoy your new place in its best condition, give our office agents a call. We will provide you with a professional pre-tenancy cleaning service performed by skilled professionals. They know exactly where to look for dust and grime and how to efficiently get rid of it. Find a list of easy to miss but important areas in each property below.
Benefits of booking our Pre-tenancy Cleaning:
You will have more time to pack better, organise the entire moving process, have fun and organise your new property the way you want. Our cleaning experts will complete all tasks in a short amount of time and prepare it for your arrival – you will be welcomed by a clean, immaculate property.
Stains, foul odours, and objects left behind by the renters who lived in the house before you might prevent you from fully enjoying it. Our cleaning professionals will eliminate all trace of dirt and make the home seem brand new.
All cleaning products used on your flat will be of the finest quality and exceptionally effective against oil and dirt. They are also entirely organic, biodegradable, and do not contain any harsh and hazardous chemicals. Your health will not be jeopardised in exchange for a clean house.
Our cleaning solutions are of the highest quality and we will ensure to meet all your needs.. You may be confident that our skilled cleaning specialists will utilise all of their skills and knowledge to prepare your flat for your arrival.
A list of cleaning chores that demand particular focus:
Carpets – if carpets have not been regularly cleaned, they may be full of stains, dust, grime and irritants. We will steam clean them using professional grade devices, as well as powerful but non-toxic cleaning solutions that will not cause harm to the surface.
Bathroom – one of the most important aspects of the cleaning procedure is the deep cleaning of the bathroom. Strong chemicals and a lot of wiping are normally involved. Our specialists know how to tackle all challenges in the most effective way using non-toxic products..
Kitchen – Your kitchen may be stained or smelly – this most probably is because it has not been cleaned in a long time. Our cleaners will utilise the specialised equipment and materials we provide them with to remove all buildup and residues.
Hard to reach or hidden places – to properly clean the entire place, you should not skip the various hidden areas around the property. They hide dirt, dust, grime and germs. Our cleaning experts will make sure that everything has been deep cleaned and disinfected.
Disposal of items and waste – there are certain objects in each property that are best replaced. If your property has been previously lived in, you may want to purchase a new mattress (or protective cover), toilet seat, shower curtain, rugs and other items that are commonly used. The items are best kept personal – our professional cleaners will check these items, clean what could be fixed and provide you with a solution.
Our satisfied clients
"Thank you very much for the magnificent performance, guys! You saved me a lot of efforts. Your cleaners work hard for a couple of hours and now the property is in excellent condition. Thanks to your professional help, I don't need to worry about my deposit! Marvellous end of tenancy cleaning! – Wendy"
"I was working on two places when I needed to move out, so I was searching for reliable cleaning company to prepare the leased property for the inventory inspection. A friend recommended you and I decided to give it a try. Now I am very happy I chose you because your end of tenancy cleaning proved to be the perfect solution for me. – Nick"
" I am glad that I decided to go with your end of tenancy service. I and my husband didn't move a finger, but still we got our full deposit back. We were so busy with the moving out process that we couldn't have possibly cleaned the entire place on our own furthermore provide such stunning end results. – Laura"
" Very diligent and professional cleaners. I must say that I have never seen faster and more effective cleaning. I was happily surprised to find out that the cleaning has been such a success. I wouldn't have done it without the help of your service! I wish you all the best and once again, thank you. – Bob"
Do not hesitate to get in touch with our cleaning company any time you need an assisting hand for the final cleaning when the end of your tenancy comes. As you know this cleaning is more detailed and thorough than the regular cleaning.
You need to have enough time in order to do it efficiently. However, with all these responsibilities related to the moving out process, most tenants prefer booking a professional end of tenancy cleaning to doing all the cleaning on their own. We advise you to act smart and give us a call. Entrust your rented home to our hands. We are based in Olympic Park.