Your moving out experience can become a nightmare fuel very easily and without you even noticing it. This happens because we are so stressed about the while moving process, that you make sure you have a good look over the whole situation and you stay on top of your tasks. Let the professionals get the job done for you and you won't regret it.
End Of Tenancy Cleaning
Prices
Studio Flat

from £

89

One Bedroom Flat

from £

139

Two Bedroom Flat

from £

165

Three Bedroom Flat

from £

189
The professional way will always be better and faster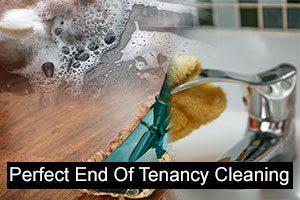 When you move out of our house there is always the inevitable final meeting with your landlord and the letting agent you have hired to work with you. You have to pass it at all costs in order to be able to leave the premises and receive your security deposit from your landlord. In order for this to happen, your house should be immaculately clean and there should be no visible signs of your life there. As in nothing irreparably broken or missing whatsoever.
Our cleaning teams are able to do all of this and so much more, if you only give them a chance to impress you. They are gong to perform the end of tenancy cleaning you have only dreamed about and make it as time-efficient as possible. In result, your home will be as welcoming to its new tenants as possible and you won't regret your decision. Hundreds of Paddington residents can't be wrong.
End of tenancy cleaning in Paddington has never been this comprehensive before
During our end of tenancy cleaning our cleaning teams deep clean and condition your whole house, leaving nothing behind. Starting with the very basics, they are going to scrub your floors and rejuvenate them. Moving on, it's time for the bathroom sanitizing and disinfecting, as well as the proper vacuuming and the hot water extraction treatment which transforms your carpets in no time.
Services We Provide
Carpet Cleaning
Oven Cleaning
Domestic Cleaning
Builders Cleaning
Flat Cleaning
Office Cleaning
Spring Cleaning
Upholstery Cleaning
If you are interested in booking your first end of tenancy cleaning in Paddington, wait no longer and give us a call. Our assertive call center representatives are going to answer all your end of tenancy cleaning related questions, revealing all the mysteries to you.
Reliable Pre-tenancy Cleaning Services in London
Deep cleaning your new rental property before bringing in your belongings is essential. It might help you begin your new life with a fresh start. Unfortunately, cleaning a house is a difficult task. New construction can leave dust and rubbish in hidden corners, but buying an existing home that has been lived in implies that the cleanliness of your home will be determined by the previous occupants' lifestyles. You may discover specific components that need to be repaired or replaced when cleaning. You'll need a variety of cleaning tools, as well as time and experience, to carry out the work effectively. While moving might be thrilling, the cleaning procedure may be too difficult for you since there are a few spots that are critical to clean but are frequently overlooked. See what they are below, then book our pre-tenancy cleaning service and leave the rest to us. Everything will be completely cleaned and disinfected so there is nothing for you to worry about.
Benefits of booking our Pre-tenancy Cleaning:
Moving is generally a time consuming and tedious procedure. Save yourself the trouble and leave the cleaning to us. You won't have to bother about cleaning or disinfecting
– your flat will be thoroughly cleaned and ready for your arrival. Our expert cleaning technicians will make sure of that.
If the previous inhabitants of your apartment left without cleaning, you will experience bad odours, smells and a lot of grime. We will ensure that no traces of them remain – any scents, stains, and personal items that may have been left behind will be removed.
Your new property will be thoroughly cleaned and disinfected with the use of top grade professional cleaning solutions. All of them are non-toxic, free of harsh chemicals, biodegradable and eco-friendly. Both your children and your pets will be safe and enjoying a beautiful, disinfected new home.
You will receive one of the best, most high-quality cleaning solutions in . We work with qualified and knowledgeable specialists who will completely clean and disinfect the entire home. All your personal demands will be taken into consideration.
A list of cleaning chores that demand particular focus:
Carpets – a lot of dust, grime and other debris may end up embedded in the fibres of the carpets/upholstery at home, that is especially if the area has not been cleaned regularly. Lucky for you, we offer high quality steam cleaning where we use top grade tools and products and ensure 100% efficiency in stain elimination.
Bathroom – all the deposits, mould and germs make cleaning the bathroom a complicated task. Lucky for you, our cleaning technicians will use the powerful, free of toxic chemicals cleaning solution we supply them with to thoroughly clean and disinfect the entire area.
Kitchen – your kitchen may be greasy or smelling bad. The reason for that is the fact that it has not been cleaned in a while. To get rid of all buildup and deposits our cleaning experts will use the professional tools and products we supply them with.
Hard to reach or hidden places – you should not skip the cleaning of hidden locations around the house if you want to clean it thoroughly. They tend to conceal filth, dust, grime, and bacteria. Our cleaning professionals will ensure that everything has been thoroughly cleaned and disinfected.
Disposal of items and waste – to keep everything at your new property clean and healthy you may need to dispose of some items and replace them with new ones. Those are personal or regularly used objects such as toilet seats, bathroom rugs and curtains, mattresses and others. We will carefully inspect those for you and clean or replace them when needed. You will be able to enjoy your immaculate, sterilised home.
Our satisfied clients
"I came across your company when I was searching for professional end of tenancy cleaning. The cleaners you sent were very polite and responsive. They didn't miss a single area of the leased property. My landlord was very satisfied with the condition of the property. Great service. – Tina"
"I recommend this company to everyone who is changing their tenancy. Their cleaners did a great job preparing my property for the inventory inspection. Everything went fine and I was able to keep the full amount of my deposit. I will definitely call them again – Charlie"
"Thank you for cleaning our flat this weekend. We were really impressed with the standard of cleanliness. Your cleaners were very diligent and didn't miss a single detail. The fellows were working hard the whole afternoon and saved us a lot of hassle. Great job. – Sam"
"It was really necessary to hire a professional cleaning company to take care of the property, otherwise my landlord would refuse to give me the deposit back. I need to admit that your cleaners are real masters. It took them three hours to make everything in the property gleaming. – Anne"
Is end of tenancy what you are on quest of? If you are looking for someone to lend you a helping hand with the final cleaning of your leased property, make sure to turn to our company. We are vastly experienced in this field and we can get you rid of all accumulated grime and dust.
The cleaners who work with us are professionally trained and provided with the most advanced cleaning materials and products. Let them perform their miracle in the property. We are available in the entire area of Paddington. Call us as soon as possible.