A regular deep cleaning from time to time is an inseparable part of a well sanitised property. Plus, it is the best way to improve the condition of every office. If you are searching for a reliable cleaning company to give a hand with this difficult task, have a look at our first class professional cleaning services.
We are the trusted cleaning contractor of the citizens of Palmers Green and our dedicated cleaners are ready for action 7 days per week. With them you are guaranteed to receive personal attention, an adequate cleaning solution and peace of mind. They are flexible enough to meet all of your requirements.
End Of Tenancy Cleaning
Prices
Studio Flat

from £

89

One Bedroom Flat

from £

139

Two Bedroom Flat

from £

165

Three Bedroom Flat

from £

189
Our highly-qualified personnel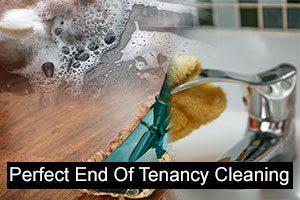 Especially for the needs of our valued customers in Palmers Green, we have gathered together and provided with specialised training plenty of hard-working and diligent individuals. In order to provide them with the necessary professional qualification, we organise thorough training programs.
Except for core commitment, success is based also on efficiency, therefore, our dedicated cleaners are supplied with the latest cleaning materials. This enables them to deal with all types of cleaning issues and ensure exceptional standards of cleanliness.
Professional cleaning tailored to your individual needs
The service that we offer you includes deep cleaning of absolutely every area in your property. However, we are fully aware of the fact that every property has its own specifications, so don't hesitate to point out any areas requiring more attention. Our first priority is to deliver a cleaning service in relation to your personal needs.
Whether we need to help with the yearly deep cleaning, prepare your home for a special event or ensure a healthy environment for your employees, rest assured that our qualified cleaners will do a great job and deliver the level of cleanliness you expect to see.
Services We Provide
Carpet Cleaning
Oven Cleaning
Domestic Cleaning
Builders Cleaning
Flat Cleaning
Office Cleaning
Spring Cleaning
Upholstery Cleaning
Work with us once and you will see that we are a trustworthy cleaning company. From us you can expect only discounted prices, flexible working hours and adequate cleaning solutions. Our cleaners can visit you quickly in the entire Palmers Green and we are positive that you will be extremely satisfied with their performance. Give us a call and we will schedule your service.
Reliable Pre-tenancy Cleaning Services in London
It is critical to thoroughly clean the new home you are moving into. It will give you a fresh start in life and allow you to enjoy a clean, organised, and healthy environment. However, keep in mind that this sort of cleaning may be rather difficult, especially if you are far too preoccupied with the other chores that come with the moving process. This is due to the vast quantity of filth and grime that exists all over the house, particularly in concealed corners. In addition, depending on the property (whether it is brand new or has been inhabited already), there may be construction debris and grime to remove, filth left behind by past renters, or objects to replace or fix. Schedule an appointment with one of our customer service representatives to save time and effort. Our team of experts will clean everything thoroughly, even spots that are difficult to reach or are often neglected throughout the cleaning procedure. Find a list of some of them below.
Benefits of booking our Pre-tenancy Cleaning:
You will be able to save time and effort. Moving into a new place can be exciting but you will probably be preoccupied with packing, organising the moving process, etc. By booking our company you will be able to enjoy the process, keep good memories and start on a clean slate.
All signs of previous inhabitants will be eliminated. Tha involves smells, stains, waste and other unpleasant things that may prevent you from enjoying your time at the property. We will ensure the home is absolutely clean and ready for you.
Your new home will be cleaned by our expert cleaners that are going to utilise professional-grade tools and materials that are eco-friendly, biodegradable, devoid of hazardous chemicals, and extremely effective at removing stains and filth. When you arrive, your property will be clean and your family will stay healthy.
Rest assured that your apartment will be well taken care of. Our expert professionals have the skills and knowledge to thoroughly clean and disinfect every surface and corner of your new property. We guarantee the high quality of the final results.
A list of cleaning chores that demand particular focus:
Carpets – yes, a place hiding tons of dust mites, dirt, germs and other unpleasant things you surely don't want to live with. The steam cleaning technique we use will ensure 100% success in their removal and proper disinfection of the entire surface.
Bathroom – All of the deposits, mould and bacteria make cleaning the bathroom a difficult process. Our cleaning specialists will utilise the strong, non-toxic cleaning solution we provide them with to completely clean and disinfect the area.
Kitchen – your kitchen will be left immaculate by the end of the service. All signs of grease and grime will be eliminated and the entire area will be disinfected by our expert cleaning technicians.
Hard to reach or hidden places – there may be significant levels of filth and grime concealed all over your entire house. These are typically easy to neglect and may be accidentally skipped. Our experts will reach all of them and completely clean them with effective products.
Disposal of items and waste – If the home you are moving into has already been occupied, you may want to consider replacing a few things. Mattresses, toilet seats, and carpets, for example, should be kept private and not shared. Our team of certified technicians will check these goods and advise you on how to proceed. Remember that these are objects that will play a significant role in your life.
Our satisfied clients
"Your company made my life so much easier that I do not know how to thank you enough. I had to move out way to quickly and without you and your professional cleaning skills I would have never made it on time. Friendly and efficient workers that know how to handle a dirty home. – Will"
"When your cleaners came fully equipped to deal with whatever stood on their way, I knew I did the right choice when I called you to clean my soon-to-be ex-flat. I passed the inspection without a hitch and my security deposit was fully refunded. You provide the best service in the area! – Carrie"
" A week ago I used your end of tenancy cleaning service to professionally handle the cleaning in my old apartment. The cleaning your cleaners carried out was impeccable and very thorough, I got back the full amount of my deposit and my landlord congratulated me on the cleaning. – Gilly"
" The cleaning your cleaners carried out was spot on! I mean, I have never seen my old apartment look that clean, ever. I watched them work for a while and they made a really good impression on me- they seemed very professional and organized. – Duncan"
If you are looking for professional end of tenancy cleaning, we are here to lend you a helping hand. We are professional cleaning company based in Palmers Green. We founded this company several years ago with the clear idea to make the moving out processes a lot easier for tenants and help landlords rent out properties quicker.
If you need such help with the final cleaning, do not have second thoughts to get in touch with us and we will immediately come to the rescue. Pick up the phone and request your end of tenancy cleaning. We are worth it.