When you move out of your house you are opening our world to the new and unexplored. This is a truly magical period of your life, which should be lived and experienced to the fullest, because it doesn't happen that often. It also tests the limits of our sanity by making you tackle with so many tasks at the same time and it can be challenging to even the most organized among us.
Cleaning your home is also one of the things you should get done before your final meeting with the landlord and the Peckham based letting agent you work with. After their estimation of the property's state the will decide whether you are going to receive your security deposit or not, depending on the level of cleanliness. This is why you need an end of tenancy cleaning session to help you in this time of need.
End Of Tenancy Cleaning
Prices
Studio Flat

from £

89

One Bedroom Flat

from £

139

Two Bedroom Flat

from £

165

Three Bedroom Flat

from £

189
End of tenancy cleaning is here to give you a helping hand when you are moving out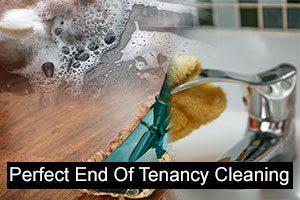 Our end of tenancy cleaning comes with the amazing feature of 48-hours guarantee for the service. This means that if any of the parties in the final meeting is not satisfied with the results, our cleaning technicians are gong to go back and re-clean the whole house. We aim to please our customers and we want you to receive your security deposit at the end of that meeting.
The most comprehensive moving out help you can find in Peckham
Services We Provide
Carpet Cleaning
Oven Cleaning
Domestic Cleaning
Builders Cleaning
Flat Cleaning
Office Cleaning
Spring Cleaning
Upholstery Cleaning
All you have to do is give us a call on one of the phone numbers listed below, Our call center representatives are going to answer all further end of tenancy questions you might have and help you schedule our first end of tenancy cleaning session anywhere in Peckham.
Reliable Pre-tenancy Cleaning Services in London
When moving into a new home, you should thoroughly clean it before setting your personal possessions inside. This is an excellent approach to start your new life in a clean, fresh environment. However, this form of cleaning can be complex and offer unexpected obstacles which require a professional approach, techniques, and supplies. If you are moving into a brand new building, construction debris must be removed, and if you are renting an existing home, filth, grime and rubbish from past owners may be discovered everywhere, including in some concealed corners. Among all the responsibilities that come with relocating (packing, organising transportation, and so on), you may find yourself short on time. Save time and money by booking our pre-tenancy cleaning service. Our professionals are knowledgeable and will utilise all of their expertise to remove any concealed filth and rubbish. Here are a few locations that should be cleaned but are often overlooked:
Benefits of booking our Pre-tenancy Cleaning:
The time you will save by trusting our professionals with the cleaning of the property will allow you to organise your entire move better, have time to pack and organise your belongings and simply enjoy the entire process. We will ensure that we exceed your expectations.
The previous tenants may have had pets ( that may leave unpleasant odours or stains behind), or simply did not clean on a regular basis. We will ensure that the entire property is empty, clean and fresh for your arrival.
Your new home will be cleaned by our expert cleaners that are going to utilise professional-grade tools and materials that are eco-friendly, biodegradable, devoid of hazardous chemicals, and extremely effective at removing stains and filth. When you arrive, your property will be clean and your family will stay healthy.
We guarantee the finest quality of all cleaning solutions delivered by us. They are always provided by our excellent cleaning specialists who will work tirelessly to deep clean and disinfect your future house so you are able to enjoy it at its best.
A list of cleaning chores that demand particular focus:
Carpets – both carpets and upholstery are easy to stain and may collect large amounts of dust, grime and debris. Simply vacuuming them will not be enough at this point. We utilise a steam cleaning technique that is powerful and will get rid of all stains, as well as leave the surface disinfected.
Bathroom – the bathroom usually requires special solutions and hard scrubbing, however, if left to sit for a while, this task may be even harder. We guarantee the elimination of all deposits, mould and other grime. We will leave you with an immaculate bathroom.
Kitchen – Your kitchen may be stained or smelly – this most probably is because it has not been cleaned in a long time. Our cleaners will utilise the specialised equipment and materials we provide them with to remove all buildup and residues.
Hard to reach or hidden places – there may be significant levels of filth and grime concealed all over your entire house. These are typically easy to neglect and may be accidentally skipped. Our experts will reach all of them and completely clean them with effective products.
Disposal of items and waste – if you would like to live in a disinfected and clean property, the thorough cleaning we perform may not be enough. If the previous tenants left toilet seats, pillows, bathroom rugs, shower curtains and other such items, it is best to replace them. They contain germs and should not be shared. Our experts will examine them and help you with the process of replacement.
Our satisfied clients
"Your end of tenancy cleaning services deserve the highest rate possible! Your cleaners are dedicated and professional. They managed to clean my property to perfection which I did not believe it was possible. I will highly recommend this company to all of you. With them, perfection is guaranteed."- George
"I am so pleased with this company's end of tenancy cleaning services. They covered every nook and cranny in my apartment. The only thing I regret is that I had to move out from it and I could not enjoy it for a longer time. You are amazing!"- Therese
" A week ago I employed your end of tenancy cleaning and the end results were…impeccable. You are the sole reason I got back the full amount of my bond, my landlord congratulated me on securing such perfect end-cleaning results. – Doris"
" Your cleaning service truly did wanders with my old rental place. I have never seen it this clean after your technicians were done and left. I want to thank you all for the immaculate end results that surely got me back the full amount of my deposit. – Britney"
Searching for a trustworthy cleaning provider in Peckham to help you prepare the leased property for the inventory inspection. Search no longer, we have the necessary manpower and cleaning arsenal to assist you. Our professional end of tenancy cleaning includes every area of your property. The cleaning session will be provided by a team of properly trained cleaners with vast experience in the cleaning industry.
For your peace of mind, our service has a 48-hour guarantee. If by any chance your landlord has any remarks on the level of cleanliness, we will send our team back for a re-clean. With us you are guaranteed to move out without any complications.