The day of your moving out is closing in, but there is something that needs to be done before you move out. You need to clean up the property, and if you think you can't do anything to reach the requirements than will ensure you return of the deposit then you can always turn to someone who can give you a helping hand.
Contact us and we are going to provide you with a very nice end of tenancy cleaning service. Our team is consisted of only the best in the Plaistow industry so you can rest assure that you are in good hands.
End Of Tenancy Cleaning
Prices
Studio Flat

from £

89

One Bedroom Flat

from £

139

Two Bedroom Flat

from £

165

Three Bedroom Flat

from £

189
What is going to happen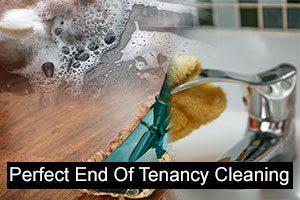 The first thing you have to do is call us, from there, our team will provide you with all the information you need to make the order and will answer any questions that you might have.
When you make your order and book the appointment you are done. It is up to us now to do our job.
On the scheduled date you have picked for the end of tenancy cleaning service, our cleaners will come to you and get down to work.
We work with the best cleaners you can find in the Plaistow, E13 area.
The moment a you call, you become our priority.
We make sure that the service is done properly and monitor it through the entire process.
The cleaners are tasked with making sure that you will get your deposit returned.
How we began and what we have achieved
Our company started off very small with a small group of eager people who want to create a busyness in the Plaistow field. From that point till today we have provided our service to all of our clients, thus receiving their endorsement.
Services We Provide
Carpet Cleaning
Oven Cleaning
Domestic Cleaning
Builders Cleaning
Flat Cleaning
Office Cleaning
Spring Cleaning
Upholstery Cleaning
They are going to clean every corner and every wall. All windows will look as if there's no glass. The kitchen will be spotless along with the bathroom. Everything will be vacuumed including the mattresses. There won't be a spec of dust left even in the most obscure areas of the property.
Reliable Pre-tenancy Cleaning Services in London
The pre-tenancy cleaning of your new home is an essential component of the relocation process. However, it may be a difficult task. If you want to start your new life in a neat and organised environment, you should remove all of the dust, debris, and filth that may be there. This is essential both in new homes where building and construction will leave waste and debris everywhere, as well as in situations where former tenants have left filth, dirt, and other litter all over the place. The fact that most filth occurs in locations that are generally ignored or out of sight is the major reason why this form of cleaning may be tough and is best left to professionals. Give our office agents a call if you want to enjoy your new home in the finest possible condition. We will provide you with a professional pre-tenancy cleaning service conducted by qualified employees. They know where to check for dust and filth and how to effectively remove it. Below is a list of crucial but easily overlooked locations in each property.
Benefits of booking our Pre-tenancy Cleaning:
The time you will save by leaving the cleaning of the home to our specialists will allow you to better manage your entire relocation process, have time to pack and organise your goods, and simply enjoy the entire process. We will ensure everything is perfect for your arrival.
To enjoy your house in its finest shape and be able to have a fresh start there, all traces of former renters must be removed. Our skilled cleaners will handle this. Your home will be spotless and ready for you.
We find our customer's health as important as the quality of our work. This is why we only utilise non-toxic, chemical-free but efficient cleaning solutions. All of their are of professional grade and high quality and will ensure that your new home is clean while safe for your loved ones at the same time.
The property will be completely disinfected and prepared for your arrival. We will ensure that all corners and hidden areas of the home have been sanitised. You may rest assured that the work we deliver will be of the highest quality.
A list of cleaning chores that demand particular focus:
Carpets – carpets and upholstery may be dusty and grimy if they have been used for a long time. Our cleaning professionals will deep clean and disinfect your carpets using the specialised steam cleaning gear that we provide. This procedure is completely effective in dirt and stain removal.
Bathroom – bathrooms are the area in each property that requires the most attention when it comes to cleaning. You can be confident that our specialists will remove all of the debris, bacteria, mould, mildew, and filth that has accumulated throughout the space.
Kitchen – when a kitchen has not been cleaned in a while, it will end up being covered in grease, grime and burned food particles. To get rid of those, our professionals will use the powerful cleaning solutions we supply them with. Your kitchen will be spotless.
Hard to reach or hidden places – to ensure that the entire property is thoroughly cleaned, our professionals will reach a number of hidden places and thoroughly clean them. They will scrub and disinfect the areas, leaving no trace of dust or grime.
Disposal of items and waste – unfortunately, even after the deep cleaning of the property, some items will still need to be replaced or disposed of. Those are items that may contain germs, bacteria and have been personally used by other people ( unprotected mattresses, pillows, toilet seats, towels, rugs, shower curtains and others). Our cleaning experts will help you with this task.
Our satisfied clients
"I recommend this company to everyone who is moving out. I used their end of tenancy cleaning a couple of days ago and I need to admit that the cleaners that visit me did a magnificent job. They cleaned the whole property just for a couple of hours without even missing a spot. – Jeremy"
"I was searching for professional end of tenancy and I came across this company. Their prices seemed decent and I decided to call them. Now I am really happy I did it because the cleaners they sent me worked very hard and exceeded the expectations of my landlord completely. – Susan"
" I had to move to another location very quickly and stay there. I couldn't attend the cleaning or anything else for that matter, but your obviously did a good job cleaning it. I got back my deposit and I didn't participate in the cleaning at all. For which I am grateful. – Veronica"
" Such a great job your team has done! I didn't do a thing to aid in the cleaning process, all I did was give you guys a call and schedule the cleaning. I am so glad I decided to employ your service, without you I wouldn't have gotten back my full deposit, that's for sure. – Sean"
Anybody who is need of professional end of tenancy cleaning services can feel free to contact us at any time. We are Plaistow based cleaning company that has spent plenty of years in this cleaning sector and we can assure you that we can make any property sparkle.
We have undertaken hundreds of cleaning projects and we are happy to inform you that we have all of them done in an efficient and satisfying manner. We have very reasonable rates that we are sure that will not go harsh on your wallet. Contact us today for more detailed information.