The end of tenancy cleaning is a cleaning service which you have probably heard of, but you have never tried before. You don't use ti every day, so when you actually need it it has to be done properly. Our cleaning teams are professionally trained end of tenancy cleaning experts with long years of experience in the real world, which has made them prepared for every situation which could occur while cleaning your home.
If you are moving out of your house and you need a helping hand you can fully rely on them to get the job done in a respectable and professional manner.
End Of Tenancy Cleaning
Prices
Studio Flat

from £

89

One Bedroom Flat

from £

139

Two Bedroom Flat

from £

165

Three Bedroom Flat

from £

189
The end of tenancy you have been looking for is closer to you than you think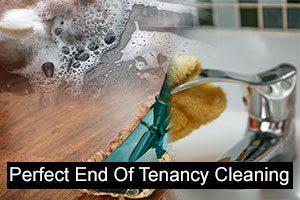 Book your first end of tenancy cleaning session if you want to receive the following benefits:
Friendly attitude and amazing cleaning skills
48 hour guarantee for the cleaning service
The lowest price for end of tenancy cleaning in Canary Wharf
Well-known cleaning company with hundreds of customers and numerous cleaning teams available for booking
One of the best things and what makes us stand out of the crowd is the fact that we work seven days per week. We have more than thirty cleaning teams available for booking anywhere in Canary Wharf every single day and we work around the clock, in order to make our cleaning service as flexible as possible.
Change how your house feels like and receive your security deposit from your landlord
We have been in the cleaning field in Poplar for so many years now that you have probably know at least two people, who have booked our service at a time. Landlords know us very well too and they like working with us, because we are always professional.
Services We Provide
Carpet Cleaning
Oven Cleaning
Domestic Cleaning
Builders Cleaning
Flat Cleaning
Office Cleaning
Spring Cleaning
Upholstery Cleaning
This is the reason why we can guarantee you that after our end of tenancy cleaning session is over you are going to receive your security deposit.
If you are interested in our end of tenancy cleaning service and you want to book your first session this week, give us a call and schedule your first one today.
Reliable Pre-tenancy Cleaning Services in London
When moving into a new home, you should thoroughly clean it before setting your personal possessions inside. This is an excellent approach to start your new life in a clean, fresh environment. However, this form of cleaning can be complex and offer unexpected obstacles which require a professional approach, techniques, and supplies. If you are moving into a brand new building, construction debris must be removed, and if you are renting an existing home, filth, grime and rubbish from past owners may be discovered everywhere, including in some concealed corners. Among all the responsibilities that come with relocating (packing, organising transportation, and so on), you may find yourself short on time. Save time and money by booking our pre-tenancy cleaning service. Our professionals are knowledgeable and will utilise all of their expertise to remove any concealed filth and rubbish. Here are a few locations that should be cleaned but are often overlooked:
Benefits of booking our Pre-tenancy Cleaning:
Trust our cleaning experts with the cleaning of the property and avoid being overwhelmed by the moving process. All left for you will be the packing and organising of your belongings. Our professionals will take care of the entire cleaning process and you will be able to move into a clean and tidy place.
The previous renters may have left unpleasant scents or stains). Especially if they did not keep a regular cleaning schedule. We will make sure that the entire property is clean, tidy and ready for you when you arrive.
You will not have to buy and use a lot of expensive and toxic cleaning products. Our professionals will arrive fully equipped with efficient, high quality non-toxic cleaning solutions that will help them clean and disinfect every surface of the property. All products we use are safe for human and pet health.
You will receive one of the best, most high-quality cleaning solutions in . We work with qualified and knowledgeable specialists who will completely clean and disinfect the entire home. All your personal demands will be taken into consideration.
A list of cleaning chores that demand particular focus:
Carpets – both carpets and upholstery are easy to stain and may collect large amounts of dust, grime and debris. Simply vacuuming them will not be enough at this point. We utilise a steam cleaning technique that is powerful and will get rid of all stains, as well as leave the surface disinfected.
Bathroom – all the deposits, mould and germs make cleaning the bathroom a complicated task. Lucky for you, our cleaning technicians will use the powerful, free of toxic chemicals cleaning solution we supply them with to thoroughly clean and disinfect the entire area.
Kitchen – you may notice that the kitchen is covered in grease, grime and burned residue – that will cause it to look unpleasant, smell bad and prevent you from enjoying your new beautiful place. Rest assured that the entire kitchen area will be left in pristine condition.
Hard to reach or hidden places – there may be large amounts of dirt and grime hidden in various areas throughout your entire property. These are usually out of sight or hard to reach. Our professionals will reach all of them and use efficient products to thoroughly clean them.
Disposal of items and waste – if the property you are moving into has been inhabited in the past, you may want to consider replacing certain items. Mattresses, toilet seats and rugs, for example, are best kept personal and not shared. The cleaning professionals on our team will inspect these items and advise you on how to proceed. Keep in mind that those are items that will be an important part of your life.
Our satisfied clients
"Disciplined cleaners, friendly attitude and fair prices! Everything from the phone call to the actual cleaning was perfect. There is no doubt that I will use their end of tenancy cleaning again and recommend it to other people! This is what I call a reliable cleaning company! – Christine"
"Earlier today your cleaners carried out the final cleaning of my leased property and I am excited to share with you how satisfied I am with their work. As a matter of fact the property was pretty neglected but this didn't prevent them from achieving an excellent level of cleanliness. – Sophie"
"I move out of my rental place last week and I am so glad that I had the professional cleaners of this company helping me to achieve a great look for the property. Thanks to their top-notch end of tenancy cleaning service, the apartment looked better than ever and there wasn't a single spot left behind. – Samuel"
"There are definitely no other people, other than the professional cleaners of this company, that I can trust the next time I'm moving out. They managed to make the entire process of moving out stress-free and they performed a top-notch end of tenancy cleaning service. My landlady was so pleased with the look of the apartment that she gave me back my entire deposit. – Jenna"
If you are looking for a way to impress your landlord on your moving out day, then you can always trust our company and book our end of tenancy cleaning service. We promise you that we will help you to transform the accommodation that you are vacating into one of the most attractive properties in Canary Wharf.
We always use professional tools and cleaning solutions, in order to achieve a spotless look for the accommodation we are cleaning. If you book our help, expect only fantastic results. We promise you that your landlord will be very pleased with our work and you will get your full deposit back.