Keeping the deposit at the end of the tenancy may turn into a real struggle if the tenant doesn't ensure the same level of cleanliness stated in the move-in report. If you are about to move out from a property in Richmond, act smart and take advantage of our impeccable end of tenancy cleaning. We possess the necessary knowledge and expertise to meet the requirements of every landlord.
Our company has been specialising in end of tenancy cleaning for several years now, delivering individualised cleaning solutions and peace of mind. With us you are guaranteed to receive personal attention, an adequate cleaning approach and the most important, the full amount of your deposit. We can assist you also during the weekend and you won't pay additionally for this.
End Of Tenancy Cleaning
Prices
Studio Flat

from £

89

One Bedroom Flat

from £

139

Two Bedroom Flat

from £

165

Three Bedroom Flat

from £

189
Your trusted end of tenancy cleaning in Richmond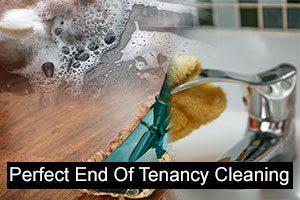 With us you are always on the safe side. Our diligent cleaners have undergone professional training, which enables them to apply specialised cleaning methods and ensure the highest level of cleanliness. Plus, we supply them with up to date cleaning equipment, which adds to the quality of their work.
Once in your property, our comprehensive cleaners will clean in detail every room, making sure that even difficult to reach places are completely free of grime. They know how important it is for you to move out without any troubles and won't disappoint you. From them you can expect only professionalism and exceptional standards of cleanliness.
A guarantee for your landlord's satisfaction
For customer's peace of mind, our end of tenancy cleaning has a 48-hours guarantee. In case your landlord or the inventory clerk has any remarks on the level of cleanliness, you only have to inform us and we will visit you again for a re-clean. We are a customer focused company and always do what we have promised.
Services We Provide
Carpet Cleaning
Oven Cleaning
Domestic Cleaning
Builders Cleaning
Flat Cleaning
Office Cleaning
Spring Cleaning
Upholstery Cleaning
If you also need a hand with the final cleaning of your leased property in Richmond, don't hesitate to give us a call. Our cleaners are competent enough to clean deeply any leased flat or house. Hurry up and share your request with our responsive call centre agents.
Reliable Pre-tenancy Cleaning Services in London
It is critical to thoroughly clean the new home you are moving into. It will give you a fresh start in life and allow you to enjoy a clean, organised, and healthy environment. However, keep in mind that this sort of cleaning may be rather difficult, especially if you are far too preoccupied with the other chores that come with the moving process. This is due to the vast quantity of filth and grime that exists all over the house, particularly in concealed corners. In addition, depending on the property (whether it is brand new or has been inhabited already), there may be construction debris and grime to remove, filth left behind by past renters, or objects to replace or fix. Schedule an appointment with one of our customer service representatives to save time and effort. Our team of experts will clean everything thoroughly, even spots that are difficult to reach or are often neglected throughout the cleaning procedure. Find a list of some of them below.
Benefits of booking our Pre-tenancy Cleaning:
You will save yourself time and will be able to enjoy yourself while our cleaning team is scrubbing and disinfecting the property. By the end of the service you will be able to move in and begin decorating your brand new, fresh, clean and tidy space.
If you moved into an older home that had previously been rented, there will probably be items left behind by former renters. Those could be – waste, stains, scents, and filth. We will make certain that your new home is absolutely free of all these. You will be able to personalise it right away.
You will be able to enjoy a clean property where your entire family will be safe and healthy. We do not use conventional chemical-free cleaning solutions. We exclusively use non-toxic, eco-friendly cleaning products that will not endanger the health of your dogs or children. Trust us with your house – we guarantee high quality results.
The property will be completely disinfected and prepared for your arrival. We will ensure that all corners and hidden areas of the home have been sanitised. You may rest assured that the work we deliver will be of the highest quality.
A list of cleaning chores that demand particular focus:
Carpets – yes, a place hiding tons of dust mites, dirt, germs and other unpleasant things you surely don't want to live with. The steam cleaning technique we use will ensure 100% success in their removal and proper disinfection of the entire surface.
Bathroom – professional tools and materials are essential to maintain a clean and healthy bathroom. Our experienced cleaners will arrive fully equipped to guarantee that no residues, mildew, or bacteria can be found in the area.
Kitchen – if you want to enjoy your kitchen at its best condition, a lot of scrubbing, as well as high quality materials will be required. Our cleaning team will arrive fully equipped and get rid of all the buildup.
Hard to reach or hidden places – Starting a new life in a new location necessitates the removal of all debris and waste that have gathered. These can be discovered in places you would never expect to find them. Our professionals know where to look and will guarantee that no dirt is left behind, even in locations that remain hidden.
Disposal of items and waste – To maintain your new home clean and healthy, you may need to get rid of certain objects and replace them with new ones. Personal or often used things include toilet seats, bathroom carpets and curtains, pillows and so on. We will thoroughly check them for you and clean or replace them as necessary. You will be able to relax in your spotless, hygienic house.
Our satisfied clients
"I invited your end of tenancy cleaners to get my rental property cleaned and I went out to walk my dogs. When I came back home couple of hours later I could not believe my eyes. My home was shining! It's pity I had to move out! Thank you so much for your diligence and professionalism."-Juan
"I am here to share my gratitude. I had the chance to book with your end of tenancy cleaning services because I could not find enough time to do it on my own. Actually, I am glad I did it because I could never be able to perform so outstandingly. You are the best."- Marianne
"It was really important for me to keep the deposit and therefore needed to book a professional end of tenancy cleaning. Your cleaners really impressed me. The whole property was cleaned entirely and I didn't need to lift a finger. I will certainly work you again. – Judie"
"My sister recommended your company when I was moving out. The cleaning crew arrived exactly on time, brought cleaning equipment and got to work. I am really pleased with the condition of the property now as well as my landlord. Without your help, I wouldn't be able to keep the deposit. – Fran"
All residents of Richmond in need of an end of tenancy cleaning service can schedule their cleanings with us. We guarantee that our cleaning technicians are more than capable of providing your home with a cleaning that includes every inch, top to bottom plus the ceiling fans and the gaps between, under and behind objects in your home.
Rest assured that by employing our cleaning service you are securing the full return of your deposit- our diligent and highly-qualified cleaners will see to that! Our long-time experience will not let you down, but raise you up.