About to move out from your leased property? You should know that if you don't perform an end of tenancy cleaning service, you're very likely to lose your deposit money and that would be real shame, wouldn't it? Well, if you don't fancy cleaning, book our services.
We offer professional end of tenancy cleaning services exclusively in Romford. We are diligent and thorough. We are preferred to other cleaning companies in RM because we are never late and we never miss a spot.
If you don't believe us – call, book, and you'll see for yourself how good we really are.
End Of Tenancy Cleaning
Prices
Studio Flat

from £

89

One Bedroom Flat

from £

139

Two Bedroom Flat

from £

165

Three Bedroom Flat

from £

189
Want the best? Call us.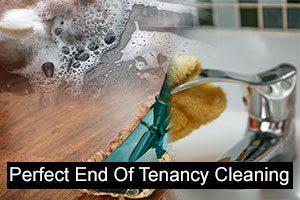 We offer better cleaning services than other companies in Romford. Our end of tenancy cleaning services incorporate a wide variety of tasks we perform in order to make your leased property sparkling clean in no time, but that's not all.
You can also appoint special tasks you'd like us to perform in your rented property. We guarantee 100 percent customer satisfaction. We aim at pleasing our clients at all costs and that's why we are so devoted and diligent.
We are supplied with professional cleaning tools and equipment and we guarantee that our cleaning company uses only Eco-friendly cleaning products. We will eliminate grease and grime from your oven as good as we'll clean your windows.
We will save you money
Usually, people perform the end of tenancy cleaning service in order to get the deposit back. We guarantee that if you choose us, you'll get a full refund on your deposit.
Services We Provide
Carpet Cleaning
Oven Cleaning
Domestic Cleaning
Builders Cleaning
Flat Cleaning
Office Cleaning
Spring Cleaning
Upholstery Cleaning
Moreover, our end of tenancy cleaning services cost nothing compared to the amount of money you paid for the deposit. We guarantee you'll love what we did to your property.
Choosing our end of tenancy cleaning services is choosing the best in Romford. We can assist homes and offices alike, landlords as well as tenants.
We will breathe a new life into your property and we'll prepare it for incoming tenants in no time. And we'll make your rented place so sparkling clean that your landlord will gladly give you your money back.
Reliable Pre-tenancy Cleaning Services in London
It is critical to thoroughly clean the new home you are moving into. It will give you a fresh start in life and allow you to enjoy a clean, organised, and healthy environment. However, keep in mind that this sort of cleaning may be rather difficult, especially if you are far too preoccupied with the other chores that come with the moving process. This is due to the vast quantity of filth and grime that exists all over the house, particularly in concealed corners. In addition, depending on the property (whether it is brand new or has been inhabited already), there may be construction debris and grime to remove, filth left behind by past renters, or objects to replace or fix. Schedule an appointment with one of our customer service representatives to save time and effort. Our team of experts will clean everything thoroughly, even spots that are difficult to reach or are often neglected throughout the cleaning procedure. Find a list of some of them below.
Benefits of booking our Pre-tenancy Cleaning:
The moving process is usually complicated and requires time and effort. Save yourself those and trust our cleaning company with the task. You will not have to worry about scrubbing and disinfecting – your flat will be deep cleaned and prepared for your arrival.
Stains, foul odours, and objects left behind by the renters who lived in the house before you might prevent you from fully enjoying it. Our cleaning professionals will eliminate all trace of dirt and make the home seem brand new.
You and your loved ones will be completely safe since all cleaning products used by our specialists are devoid of hazardous chemicals, eco-friendly, and biodegradable. Furthermore, they are incredibly effective, removing 100% of the stains, deposits, and filth from all surfaces and areas of your new property.
We guarantee the finest quality of all cleaning solutions delivered by us. They are always provided by our excellent cleaning specialists who will work tirelessly to deep clean and disinfect your future house so you are able to enjoy it at its best.
A list of cleaning chores that demand particular focus:
Carpets – yes, a place hiding tons of dust mites, dirt, germs and other unpleasant things you surely don't want to live with. The steam cleaning technique we use will ensure 100% success in their removal and proper disinfection of the entire surface.
Bathroom – All of the deposits, mould and bacteria make cleaning the bathroom a difficult process. Our cleaning specialists will utilise the strong, non-toxic cleaning solution we provide them with to completely clean and disinfect the area.
Kitchen – Your kitchen may be stained or smelly – this most probably is because it has not been cleaned in a long time. Our professionals will utilise the specialised equipment and materials we provide them with to remove all buildup and residues.
Hard to reach or hidden places – some people simply do not clean on a regular basis. As a result, dust and dirt will accumulate in unexpected spots that are generally overlooked during property cleaning. Our experts know where to find these areas and how to deep clean and disinfect them.
Disposal of items and waste – keep in mind that whenever you relocate, there will be objects that need to be replaced. If there is a toilet seat, bed linen, mattress, or shower curtain left behind by the previous inhabitants, it is recommended to acquire replacements for your stay. Our cleaning professionals will inspect them for you, clean anything that can be saved, and replace them if necessary.
Our satisfied clients
"This company is a delight to work with. Their cleaners cleaned my leased property several days ago and I can't recommend them enough. They were well-mannered and friendly as well as hard-working and diligent. I would certainly call them again, they deserve to be trusted. – Michael"
"I was searching for a professional end of tenancy cleaning and chose you because of the good reviews I red. The cleaners who clean my property were evidently well trained and even brought their own equipment. Thank you for sending them, they saved me a lot of troubles. – Silvia"
"Your services helped me a lot with the end of tenancy cleaning and my landlord was very impressed by the perfect results. His property is now cleaner than ever, because you are real professionals and your company is the best one! I'm glad I trusted you!" – Austin
"My landlady wanted everything in her property to be perfect and this is why I chose to leave the end of tenancy cleaning in your hands. Your cleaners did more than a great job and I assure you that I will use your services again when moving out from a rented property." – Shawn
Our company offers the end of tenancy cleaning services that can help you bring even the most cluttered and grimy home back in order. We are based in Romford and we can lend you an assisting hand with the cleaning chores when the end of your tenancy is drawing near.
We make use of specialised and environmentally friendly cleaning products which are powerful enough against all forms of dirt and dust. The cleaners who work with us are trained to work in an organised manner and can get all the tasks done in no time at all. Put your trust in them and they will perform their miracle right before your eyes.