At a certain point, every tenant or landlord needs the services of a professional cleaning company. Whether you would like to prepare your leased property for the inventory inspection or the new people to move in, we have the necessary manpower and professional equipment to provide you with an adequate cleaning solution. For your convenience, we are open all week round and don't charge extra for a weekend appointment.
We are a reputable and serious cleaning company based in Rotherhithe. Our vetted cleaners have been cleaning post tenants for a considerable amount of time already, so rest assured that they will deliver the pristine level of cleanliness your landlord expects to see. Work with us and you will move out without any complications.
End Of Tenancy Cleaning
Prices
Studio Flat

from £

89

One Bedroom Flat

from £

139

Two Bedroom Flat

from £

165

Three Bedroom Flat

from £

189
End of tenancy cleaning provided by the experts in Rotherhithe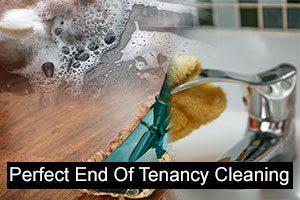 We believe that success is defined by core commitment and constant aspire for improvement. All cleaners in our team are individually selected and possess the necessary skills and expertise to carry out a professional end of tenancy cleaning. In order to enhance the quality of their work, we organise regular indoor training.
Supplied with up to date cleaning equipment, our operatives are able to tackle the persistent traces of dirt with one blow. They know how demanding inventory clerks may be and will make sure that every square meter of your leased property is completely free of grime.
End of tenancy cleaning designed to bring you peace of mind
With us everyone is guaranteed to keep the full amount of their deposit because our end of tenancy cleaning is a guaranteed service. If by any chance, we fail to meet the requirements of your landlord, you only need to contact us and we will come back for a re-clean. We are a customer focused company and always do what we have promised.
Services We Provide
Carpet Cleaning
Oven Cleaning
Domestic Cleaning
Builders Cleaning
Flat Cleaning
Office Cleaning
Spring Cleaning
Upholstery Cleaning
If you also want to move out on good terms with your landlord, all you need to do is dial our number. Our cleaners are competent enough to meet the requirements of your landlord and ensure you a hassle-free moving out. Hurry up and book your trusted end of tenancy cleaning.
Reliable Pre-tenancy Cleaning Services in London
It is critical to thoroughly clean the new home you are moving into. It will give you a fresh start in life and allow you to enjoy a clean, organised, and healthy environment. However, keep in mind that this sort of cleaning may be rather difficult, especially if you are far too preoccupied with the other chores that come with the moving process. This is due to the vast quantity of filth and grime that exists all over the house, particularly in concealed corners. In addition, depending on the property (whether it is brand new or has been inhabited already), there may be construction debris and grime to remove, filth left behind by past renters, or objects to replace or fix. Schedule an appointment with one of our customer service representatives to save time and effort. Our team of experts will clean everything thoroughly, even spots that are difficult to reach or are often neglected throughout the cleaning procedure. Find a list of some of them below.
Benefits of booking our Pre-tenancy Cleaning:
The time you will save by trusting our professionals with the cleaning of the property will allow you to organise your entire move better, have time to pack and organise your belongings and simply enjoy the entire process. We will ensure that we exceed your expectations.
All signs of previous inhabitants will be eliminated. Tha involves smells, stains, waste and other unpleasant things that may prevent you from enjoying your time at the property. We will ensure the home is absolutely clean and ready for you.
You will not have to buy and use a lot of expensive and toxic cleaning products. Our professionals will arrive fully equipped with efficient, high quality non-toxic cleaning solutions that will help them clean and disinfect every surface of the property. All products we use are safe for human and pet health.
The property will be completely disinfected and prepared for your arrival. We will ensure that all corners and hidden areas of the home have been sanitised. You may rest assured that the work we deliver will be of the highest quality.
A list of cleaning chores that demand particular focus:
Carpets – yes, a place hiding tons of dust mites, dirt, germs and other unpleasant things you surely don't want to live with. The steam cleaning technique we use will ensure 100% success in their removal and proper disinfection of the entire surface.
Bathroom – the bathroom usually requires special solutions and hard scrubbing, however, if left to sit for a while, this task may be even harder. We guarantee the elimination of all deposits, mould and other grime. We will leave you with an immaculate bathroom.
Kitchen – Scrubbing and high-quality products will be necessary if you want to appreciate your kitchen in its optimum condition. Our cleaning crew will arrive well equipped to remove all stains, buildup and bad smells.
Hard to reach or hidden places – the cleaning experts on our team know about all the hidden and hard to reach areas throughout the house. They will ensure that no dirt and grime have been left behind. All surfaces and corners will be left immaculate and disinfected.
Disposal of items and waste – If the home you are moving into has already been occupied, you may want to consider replacing a few things. Mattresses, toilet seats, and carpets, for example, should be kept private and not shared. Our team of cleaning professionals will check these goods and advise you on how to proceed. Remember that replacing these objects will help you achieve the immaculate conditions you want to live in.
Our satisfied clients
"My rented property has just been cleaned by your amazing housekeepers. They were so gentle and dedicated! My former home was cleaned from top to bottom. Now I am calm that my landlord will appreciate it and will let me keep my security deposit. Your end of tenancy cleaning services are unmatched."- Fiona
"I feel like no matter what I say, will be just not enough. Your end of tenancy cleaners are hard-working and succeeded in bringing the sparkle back in my property. They informed me that the cleaning product they use are only of high quality and efficient. I was not even charged anything additionally. Many thanks!"-Louis
"Your cleaners were this afternoon at my leased flat for the final cleaning. Working with them was a great experience. The fellows managed to eliminate all greasy areas in the kitchen and left the whole property in excellent condition. The best part is that I didn't need to move a muscle. – Lorain"
"Very detailed cleaning carried out by friendly and properly trained experts. They didn't miss a single niche or hard-to-reach corner. Further, simplified booking form and reasonable rates. I recommend them to everyone, who needs professional end of tenancy cleaning. – Sarah"
If you are struggling with finding enough time to complete every chore on your moving out day, you can always rely on our company to ease the burden on you. We can provide the best end of tenancy cleaning service and transform the place you are vacating into one of the most attractive properties in Rotherhithe.
We always use professional tools and products to make sure that every stains is gone and you will be able to impress your landlord and get your full deposit back. We assure you that you will enjoy a positive outcome of our work if you decide to trust us.