Moving out and changing your place of dwelling is an important milestone in every person's life and as such it should be noted with something memorable. Instead you have to worry about organizing the whole move out process.
On top of that you have to make sure you pass the final meeting with your landlord and the letting agent you have hired to perform the estimation. In order to do this your house should be immaculately, but you don't need this kind of stress in your life and there is a way you can get rid of all of it. It goes by the name of end of tenancy cleaning.
End Of Tenancy Cleaning
Prices
Studio Flat

from £

89

One Bedroom Flat

from £

139

Two Bedroom Flat

from £

165

Three Bedroom Flat

from £

189
Our company has the most comprehensive end of tenancy cleaning service you can find in Shepherd's Bush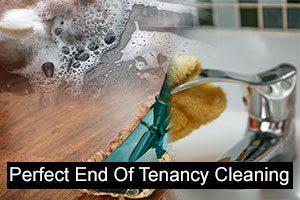 Our cleaning teams are more than willing to give you a helping hand in this time of need and make your life so much easier. They are well-known in the whole Shepherd's Bush area as some of the best cleaning technicians with extensive experience. This has fully prepared them to perform on a superior level and overcome any obstacles on their way.
Prepare your house and get our security deposit back from your landlord
Receiving your security deposit is going to happen only if your house is thoroughly cleaned and our cleaning teams are going to make sure this happens. Beginning with the basics they will clean your floors, mop the tiles and polish the hardwood ones, giving them their initial sheen back. Your carpets will be properly vacuumed and deep cleaned with our hot water extraction treatment, leaving them squeaky clean.
Services We Provide
Carpet Cleaning
Oven Cleaning
Domestic Cleaning
Builders Cleaning
Flat Cleaning
Office Cleaning
Spring Cleaning
Upholstery Cleaning
The kitchen will be cleaned of all grease splatters on the counter tops and the back splash as well as the hard to reach ones inside your oven.
If you want this amazing cleaning service to be performed in your home and you can't wait to see what the end fo tenancy cleaning hype is all about, you can dial one of the phone numbers listed below and schedule your first session anywhere in Shepherd's Bush.
Reliable Pre-tenancy Cleaning Services in London
Deep cleaning your new rental property before bringing in your belongings is essential. It might help you begin your new life with a fresh start. Unfortunately, cleaning a house is a difficult task. New construction can leave dust and rubbish in hidden corners, but buying an existing home that has been lived in implies that the cleanliness of your home will be determined by the previous occupants' lifestyles. You may discover specific components that need to be repaired or replaced when cleaning. You'll need a variety of cleaning tools, as well as time and experience, to carry out the work effectively. While moving might be thrilling, the cleaning procedure may be too difficult for you since there are a few spots that are critical to clean but are frequently overlooked. See what they are below, then book our pre-tenancy cleaning service and leave the rest to us. Everything will be completely cleaned and disinfected so there is nothing for you to worry about.
Benefits of booking our Pre-tenancy Cleaning:
The time you will save by leaving the cleaning of the home to our specialists will allow you to better manage your entire relocation process, have time to pack and organise your goods, and simply enjoy the entire process. We will ensure everything is perfect for your arrival.
If you moved into an older home that had previously been rented, there will probably be items left behind by former renters. Those could be – waste, stains, scents, and filth. We will make certain that your new home is absolutely free of all these. You will be able to personalise it right away.
Your new home will be cleaned by our expert cleaners that are going to utilise professional-grade tools and materials that are eco-friendly, biodegradable, devoid of hazardous chemicals, and extremely effective at removing stains and filth. When you arrive, your home will be clean and your family will stay healthy.
Experienced and qualified workers will deep clean and disinfect every area of the property. We promise that the job we deliver will be of the highest quality in the region. Your future home will be prepared for you to move in straight away.
A list of cleaning chores that demand particular focus:
Carpets – carpets that have not been cleaned on a regular basis may be full of stains, dust, filth, and allergens. We will steam clean them with professional quality equipment and strong yet non-toxic cleaning chemicals that will not damage the surface.
Bathroom – bathrooms are the area in each property that requires the most attention when it comes to cleaning. You can be confident that our specialists will remove all of the debris, bacteria, mould, mildew, and filth that has accumulated throughout the space.
Kitchen – in order to have a clean and healthy kitchen, you must remove all oil and filth from all surfaces in the area. Using the high-quality equipment and supplies we provide them with, our trained experts will assure amazing results.
Hard to reach or hidden places – Starting a new life at a new place means you should get rid of all grime and waste left behind by the previous inhabitants. Those can be found in hidden areas which you would never think about. Our cleaning experts know where to look and will ensure that no debris have been left behind even in places that cannot be seen.
Disposal of items and waste – there are certain objects in each property that are best replaced. If your flat has been previously lived in, you may want to purchase a new mattress (or protective cover), toilet seat, shower curtain, rugs and other items that are commonly used. The items are best kept personal – our professional cleaners will check these items, clean what could be fixed and provide you with a solution.
Our satisfied clients
"Your end of tenancy cleaning services made me believe in miracles. I did not believe it was possible to clean so big apartment in a couple of hours, in a pristine way. Thank you for the efforts you put and for the cleaning you performed. Stunning!" – Steve
"I have never been so satisfied with someone's cleaning. I had the chance to book many cleaning companies before, however, undoubtedly, your end of tenancy cleaning service are unbeatable. Be sure that I will tell everybody I know about you. Thank you for the splendid cleanliness."- Orlando
"Achieving a sparkling clean look for the apartment I was moving out was definitely easier than I imagined it to be. I am glad that I decided to hire the professional end of tenancy cleaning service of this company. The cleaners who carried out the session were very quick, friendly and trustworthy people. – Camila"
"Last week was my moving out and I couldn't be more happy that I decided to trust this company and booked their end of tenancy cleaning service. The cleaners use professional cleaning tools and products and they cleaned the entire property in no time. Even the price I was charged was to my liking. – Layla"
Moving out can be a stress-free experience if you trust our cleaners and book our end of tenancy cleaning service. We have been working in this field for many years and we know how to transform even the messiest place into one of the most attractive properties in Shepherd's Bush.
We utilize high-quality cleaning tools and products in order to achieve the best look for the accommodation we are taking care of. You can be sure that any trace of dirt and grime will be gone in no time and you will be able to impress your landlord and get your full deposit back.