Do you know what's better than our professional cleaning services? Nothing. We're simply the best and that's it. There isn't a better cleaning company than ours in Southgate. We offer a wide variety of professional cleaning services for affordable prices.
However, we know that, being human, we too may make an error and that's why we have a 48 hour guarantee of our cleaning services. If we find any problem upon inspection, we'll come back and re-clean, free of charge.
End Of Tenancy Cleaning
Prices
Studio Flat

from £

89

One Bedroom Flat

from £

139

Two Bedroom Flat

from £

165

Three Bedroom Flat

from £

189
What we clean in a minute you won't clean in a month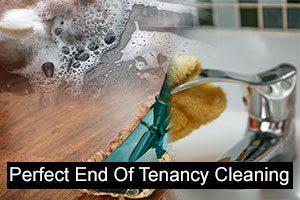 We are able to assist your office, house and apartment. We are so good that even your mother can't clean as good as we can. We are experienced, thorough and cheap. That's right – you won't find a professional cleaning company in Southgate with a better performance-price ratio than us.
Contact us today and book one of our professional cleaning services. We offer services such as professional oven and carpet cleaning, upholstery and drapers cleaning and even garden maintenance.
The builders didn't clean before they left? No problem – we are able to perform a professional after builders cleaning in a matter of hours. You won't believe how efficient we really are. The price you have to pay for our service is nothing compared to the results you'll get. There simply isn't anyone better than us.
We are capable enough
There isn't a more diligent professional cleaning company that's than ours in Southgate. We care for our technicians and that's why we provide them with professional cleaning garments which protect them. We also want to make sure that our technicians are the best and that's why we're training and testing them on a regular basis.
Services We Provide
Carpet Cleaning
Oven Cleaning
Domestic Cleaning
Builders Cleaning
Flat Cleaning
Office Cleaning
Spring Cleaning
Upholstery Cleaning
We are absolutely devoted to our clients and that's why we make sure that we're available whenever you need us. We're working throughout the week, including on bank holidays, contact us whenever you please. We follow cleaning trends not only in Southgate but worldwide and as a result we are cleaning with professional tools and equipment. If you choose us you'll make the right choice.
Reliable Pre-tenancy Cleaning Services in London
Deep cleaning your new rental property before bringing in your belongings is essential. It might help you begin your new life with a fresh start. Unfortunately, cleaning a house is a difficult task. New construction can leave dust and rubbish in hidden corners, but buying an existing home that has been lived in implies that the cleanliness of your home will be determined by the previous occupants' lifestyles. You may discover specific components that need to be repaired or replaced when cleaning. You'll need a variety of cleaning tools, as well as time and experience, to carry out the work effectively. While moving might be thrilling, the cleaning procedure may be too difficult for you since there are a few spots that are critical to clean but are frequently overlooked. See what they are below, then book our pre-tenancy cleaning service and leave the rest to us. Everything will be completely cleaned and disinfected so there is nothing for you to worry about.
Benefits of booking our Pre-tenancy Cleaning:
The time and effort you save by using our cleaning service will allow you to focus more on the planning of the actual moving process. Relax – your property will be thoroughly cleaned and disinfected, and you will be able to move in immediately, completely stress free.
The previous tenants may have skipped the end of tenancy cleaning of the property when leaving. We will ensure no signs of their life there will be left behind – all odours, stains and personal objects that may be left behind will be eliminated.
You may rest assured that you and your loved ones are safe – all cleaning products used by our professionals are free of toxic chemicals, eco-friendly and biodegradable. What is more, they are extremely efficient and will be able to remove 100% of the stains, deposits and grime found throughout the property.
Rest assured that your home will be well taken care of. Our expert professionals have the skills and knowledge to thoroughly clean and disinfect every surface and corner of your new property. We guarantee the high quality of the final results.
A list of cleaning chores that demand particular focus:
Carpets – the quantity of filth, dust, and viruses hidden in the fibres of your carpet or upholstery will surprise you. To get excellent results, we will steam clean their surface and remove any stains and dust mites that may cause allergies. The area will be left spotless.
Bathroom – professional tools and materials are essential to maintain a clean and healthy bathroom. Our experienced cleaners will arrive fully equipped to guarantee that no residues, mildew, or bacteria can be found in the area.
Kitchen – in order to have a clean and healthy kitchen, you must remove all oil and filth from all surfaces in the area. Using the high-quality equipment and supplies we provide them with, our trained experts will assure amazing results.
Hard to reach or hidden places – most of the dirt and grime hidden in a property cannot be easily seen. The fact that the areas that need to be cleaned are so easy to miss makes the cleaning process hard and complicated to carry out. Our cleaning experts will reach all of them and thoroughly clean them.
Disposal of items and waste – when moving into an established house it may be best to simply throw away certain items and replace them. Our professionals will inspect those and will suggest a suitable approach. Keep in mind that rugs, toilet seats, shower curtains, pillows and mattresses ( if there has not been a protective cover placed) are best replaced. These are personal items that are worth investing in.
Our satisfied clients
"Cleaning at your end of tenancy requires so much time and effort in order to make everything shine again. Thanks to your affordable prices and positive reviews I decided to call you and make an appointment. You did make everything shine, I even got my deposit back! – Tomas"
"Your cleaners made the place shine. I am not joking, they cleaned in every nook and cranny at the apartment I was supposed to leave in a week. I now appreciate your end of tenancy cleaning very much after I saw with my own eyes the miracles you performed with my oven! Last but not least – I got my deposit back! – Ellie"
"Your cleaners cleaned my leased property several days ago and did a great job. The landlord was really pleased with the achieved level of cleanliness and didn't hesitate to return the security deposit to me. You saved me a lot of troubles and I will certainly use your services again. – Frank"
"I checked a lot of end of tenancy cleaning providers but your prices grabbed my attention. I need to admit that the cleaners you sent left my leased property cleaned up to scratch. They were friendly and responsive, as well as hard-working and disciplined. Will certainly recommend them to my friends. – Deny"
At the end of their tenancy, everyone is obliged to carry out a comprehensive overall cleaning. The final condition of the rental accommodation defines whether the tenant will keep their security deposit. Our disciplined cleaners are anytime at your disposal when you are in need of professional end of tenancy cleaning in Southgate.
With them you are guaranteed to receive a reliable cleaning solution and peace of mind. Our cleaning crew will be moving from room to room leaving every nook gleaming. We are fully aware of the fact that your landlord expects to receive the property in impeccable condition and won't let them down.