A comprehensive final cleaning is the most important condition for a worry-free moving out. Yet, not every tenant possesses the required cleaning knowledge to do a fine job. If you are about to move out from a property in St John's Wood, our company is here to provide you with the reliable cleaning solution that you need.
What we have for you is a service that includes every square meter of your leased property with the provision of professional cleaning equipment. We command a team of capable and hard working cleaners, who will ring your bell exactly when you need them. The good news is that their professional help won't cost you a fortune.
End Of Tenancy Cleaning
Prices
Studio Flat

from £

89

One Bedroom Flat

from £

139

Two Bedroom Flat

from £

165

Three Bedroom Flat

from £

189
End of tenancy cleaning suitable for each and every taste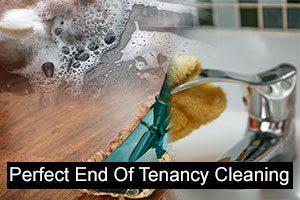 Whether you are a tenant, who wants to keep their deposit or a landlord in need of comprehensive move in cleaning, our dedicated cleaners possess the necessary skills and experience to satisfy your individual needs. In order to keep them updated with the latest cleaning solutions, we organise thorough training and regularly renew their cleaning equipment.
Our qualified cleaners have already assisted hundreds of tenants and landlord in St John's Wood. Thanks to their efficient work, we are recognised as one of the most reliable cleaning companies in the whole region. Try our end of tenancy cleaning and you also will be convinced in the quality of their work.
A guarantee for your landlord's satisfaction
We are delighted to tell you that our end of tenancy cleaning is a guaranteed service. If an inspection takes place within 48-hours after we have cleaned the property and the inventory clerk has any remarks on the level of cleanliness, our cleaners will come back for a re-clean.
Services We Provide
Carpet Cleaning
Oven Cleaning
Domestic Cleaning
Builders Cleaning
Flat Cleaning
Office Cleaning
Spring Cleaning
Upholstery Cleaning
If you want to learn more about our company, grab the phone and give us a call. We guarantee that our moderate rates and flexible working hours will suit your taste completely. For your convenience, we are open every day of the week and our team can visit you quickly in the entire St John's Wood. Let's work together and surprise your landlord with an exceptional level of cleanliness.
Reliable Pre-tenancy Cleaning Services in London
When moving into a new property, it is extremely important to clear and clean the entire place. Different types of grime may be present, depending on the condition of the home -whether it is brand new and you need to clean industrial waste and large amounts of dust, or if it has been inhabited in the past and you have to deal with the mess left behind by previous tenants. What is more, as you dive deep into the cleaning process, you may find items that are broken and need to be repaired or fixed. All those factors make this task complicated, especially for an unprepared individual. You may take advantage of the professional pre-tenancy cleaning service we offer. Our expert cleaners are experienced and will use their best skills to eliminate all dust, grime and dirt from all corners and areas of the home. The trickiest part of this type of cleaning is the debris hiding in hard to reach or easy to miss areas. Rest assured that we will take care of those as well. See what they are below:
Benefits of booking our Pre-tenancy Cleaning:
Allow our cleaning professionals to handle the cleaning and prevent yourself from becoming too busy with the entire process. That way, you will also be able to easily pack and organise your possessions. Our team of experts will handle the whole cleaning procedure, allowing you to relocate into a clean and tidy environment.
You will be able to enjoy a clean, tidy and beautiful new home. Our cleaning experts will work hard to remove all stains, odours and waste left behind by previous inhabitants. Rest assured that you will arrive at a perfect home.
Your new property will be thoroughly cleaned and disinfected with the use of top grade professional cleaning solutions. All of them are non-toxic, free of harsh chemicals, biodegradable and eco-friendly. Both your children and your pets will be safe and enjoying a beautiful, disinfected new home.
The quality of the cleaning solution you receive from our company will be one of the highest in the industry. You may rest assured that our expert cleaning technicians will use all their skills and knowledge to eliminate all germs and rime from all areas of your home.
A list of cleaning chores that demand particular focus:
Carpets – yes, a place hiding tons of dust mites, dirt, germs and other unpleasant things you surely don't want to live with. The steam cleaning technique we use will ensure 100% success in their removal and proper disinfection of the entire surface.
Bathroom – if you want to enjoy your new place in its best condition, you should never skip the bathroom. It is the area where grime, buildup and germs collect the most. Our professionals will ensure everything has been removed. The will use the efficient, non-toxic tools and products we supply them with.
Kitchen – your kitchen will be left immaculate by the end of the service. All signs of grease and grime will be eliminated and the entire area will be disinfected by our expert cleaning technicians.
Hard to reach or hidden places – you should not skip the cleaning of hidden locations around the house if you want to clean it thoroughly. They tend to conceal filth, dust, grime, and bacteria. Our cleaning professionals will ensure that everything has been thoroughly cleaned and disinfected.
Disposal of items and waste – as part of the cleaning service, our professionals will inspect and clean/replace items that have been left by the previous tenants and cannot be used by you. Those can be bathroom rugs, unprotected mattresses, toilet seats, bed linen, pillows and other objects that are used for personal hygiene and are best not shared. You will be able to enjoy a clean and sanitary home.
Our satisfied clients
"This company cleaned my leased property before I move out and I can say only positive things about them. The cleaners were friendly and responsive as well as hard-working and comprehensive. They did a great job and helped me to move out without any complications. – Catherine"
"I couldn't clean the leased property on my own before I move out and your company was recommended to me. Your cleaners did a marvellous job and I can't recommend them enough. The inspection that followed on the next day went fine and I was able to keep the full amount of the deposit. – Cindy"
" I want to thank your team of cleaning technicians for doing such a beautiful job in my old apartment. I was shocked as soon as I saw the end results- all surfaces were shining from cleanliness, there were stains I thought were impossible to remove, but you proved me wrong. – Dennis"
" The work your cleaners do is impeccable and very thorough. Last week I had my old apartment cleaned using your end of tenancy cleaning service and I was more than happy with the end results. It sure looked like you went over your way to make the place sparkle from cleanliness. – Eugene"
The tenant can surely clean the leased property before they move out but landlords sometimes search for grime in unexpected places. Therefore, booking a professional end of tenancy cleaning is a wise decision. Specialists have usually vast experience in the area as well as a profound knowledge. Our company is just a stone's throw away in St John's Wood any time you are in need of such a high-quality cleaning service.
We are able to offer a team of properly trained cleaners, a practical price system and the most important, a guarantee for a hassle-free moving out. Grab the phone and dial our number.