If you find any difficulties while you are cleaning up and can't seem to manage the situation then you can call in the reinforcements. Contact us and we will provide you with a snazzy end of tenancy cleaning service. It is a one of a kind in the whole of the West Ham market.
They will clean up every spec of dust that has settled even in the most obscure areas. All walls will be cleaned up and every window will be shining, The kitchen and bathroom will be thoroughly cleaned and all of the rooms will be vacuumed.
End Of Tenancy Cleaning
Prices
Studio Flat

from £

89

One Bedroom Flat

from £

139

Two Bedroom Flat

from £

165

Three Bedroom Flat

from £

189
From the phone call to the moving out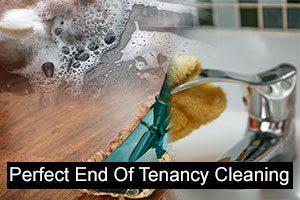 When the date of moving out is closing in give us a call. Our team will help you out, guiding you trough everything that you need to know about hiring the end of tenancy cleaning services as well as answering any questions that you could possibly have.
After you book the appointment, your job is done. The rest is up to us. Our cleaners will come over to your soon to be former home on the appointed date and get down to work.
If you are worried that some things are impossible to clean, don't.
The cleaning procedure goes very smoothly and quite fast.
Our cleaners are obligated to ensure that you will have your deposit back.
If you decide, you can cancel the service at any time
Started from the bottom
Like every other busyness, we started off small and gradually built up. From the beginning our team was full of energetic people who were eager to work in this Stratford field. Despite how much we have grown, we provide the same services and do our job the same way – making our clients happy and gaining their endorsement.
Services We Provide
Carpet Cleaning
Oven Cleaning
Domestic Cleaning
Builders Cleaning
Flat Cleaning
Office Cleaning
Spring Cleaning
Upholstery Cleaning
The entire place from top to bottom shall be spotless, nothing less is expected from people who are experts in the West Ham filed. Your moving out will be completely smooth, your landlord will be impressed and you are going to enjoy it.
Reliable Pre-tenancy Cleaning Services in London
If you are in the process of moving into a new place, you probably would like to be able to enjoy a clean, fresh and well-organised place. To achieve that, a thorough pre-tenancy cleaning is required. However, this may be a hard and complicated task, especially since a lot of grime and dust hides in areas that are out of sight or easily missed. To get rid of everything, you will need a lot of effort, skills and professional tools. Whether you moved into a brand new place or an old property that has been inhabited before, there will be a lot to take care of. To bring the house to a proper condition, book our pre-tenancy cleaning service – we will send a team of professional cleaning technicians that will use the high quality tools and products to eliminate all grime from every corner of the property. The entire place will be left immaculate and ready for you to move into. Here are some of the most important areas that require cleaning but are easy to miss.
Benefits of booking our Pre-tenancy Cleaning:
The amount of time and effort you save by booking our cleaning service will allow you to pay more attention to the organisation part of the moving process. your home will be cleaned and disinfected and you will be able to move in right away.
If you moved into an older property which has already been rented before, there will certainly be things left behind by the previous tenants (waste,stains, odours and grime). We will ensure that your new property is completely free of those for you.
You will not have to buy and use a lot of expensive and toxic cleaning products. Our professionals will arrive fully equipped with efficient, high quality non-toxic cleaning solutions that will help them clean and disinfect every surface of the property. All products we use are safe for human and pet health.
During the procedure, every corner of the property will be deep cleaned and disinfected by experienced and skilled professionals. We guarantee that the quality of the work we deliver will be one of the best in the area.
A list of cleaning chores that demand particular focus:
Carpets – a lot of dust, grime and other debris may end up embedded in the fibres of the carpets/upholstery at home, that is especially if the area has not been cleaned regularly. Lucky for you, we offer high quality steam cleaning where we use top grade tools and products and ensure 100% efficiency in stain elimination.
Bathroom – one of the most important aspects of the cleaning procedure is the deep cleaning of the bathroom. Strong chemicals and a lot of wiping are normally involved. Our specialists know how to tackle all challenges in the most effective way using non-toxic products..
Kitchen – Scrubbing and high-quality products will be necessary if you want to appreciate your kitchen in its optimum condition. Our cleaning crew will arrive well equipped to remove all stains, buildup and bad smells.
Hard to reach or hidden places – some people simply do not clean on a regular basis. As a result, dust and dirt will accumulate in unexpected spots that are generally overlooked during property cleaning. Our experts know where to find these areas and how to deep clean and disinfect them.
Disposal of items and waste – keep in mind that whenever you relocate, there will be objects that need to be replaced. If there is a toilet seat, bed linen, mattress, or shower curtain left behind by the previous inhabitants, it is recommended to acquire replacements for your stay. Our cleaning professionals will inspect them for you, clean anything that can be saved, and replace them if necessary.
Our satisfied clients
"I used their end of tenancy cleaning last week and I can't recommend them enough! The cleaners came exactly at 9 o'clock as it was the arrangement and cleaned the whole property for just a couple of hours. Thanks to their efficient work I moved out without any problems. – Nancy"
"This company was recommended to me by a friend and as I was moving out I decided to take advantage of their end of tenancy cleaning. I am glad that they reacted fast and sent me a team on the next day. The inspection went fine and I received the full amount of the deposit. – Cindy"
"Your cleaners cleaned my leased flat this morning and you have no idea how grateful I am to them. Even hard-to-reach corners were cleaned entirely. It would have taken me days to achieve such a high standard of cleanliness. The best part is that I don't need to worry about the security deposit. – Dian"
"It was a real pleasure to work with your company. The cleaners were at the property exactly at 10 o'clock and as promised every area was cleaned entirely. I am really satisfied with your services. The inventory inspection went fine and I managed to keep the security deposit. – Benjamin"
We are located in West Ham and we offer thorough and very efficient cleanings that will definitely earn your full bond back. Our cleaners know how remove stains off furniture, kitchen counters, carpets, tile walls and other surfaces in various areas of your home.
Scheduling with us is easy and very rewarding considering our prices are very accessible for such a thorough and effective cleaning service. It covers every inch of the property including the hard to reach places and other areas such as tiny corners and gaps between and under objects.