Do you know why you should call us? Because if you don't, not only will you miss a great deal, but also you will be very unlikely to get your deposit back. Even if you're the greatest cleaning enthusiast, you should admit it that you can't clean as good as professionals can, and it's perfectly fine.
Why waste time and energy to deliver an unreliable cleaning of your leased property when you can actually save money by calling us to do the job? Our end of tenancy cleaning services are the most affordable in Sutton. We are as good in cleaning as you are in chilling! Contact us today and see for yourself.
End Of Tenancy Cleaning
Prices
Studio Flat

from £

89

One Bedroom Flat

from £

139

Two Bedroom Flat

from £

165

Three Bedroom Flat

from £

189
The best end of tenancy cleaning services in Sutton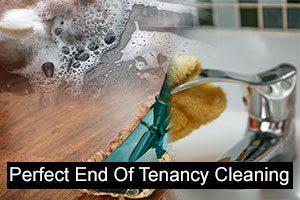 We have more than five years of experience and we assure you that ever since we set up shop we haven't disappointed even one customer. We have the best cleaning tools and equipment.
Our technicians are trained and they are familiar with each of our professional cleaning machines. Our technicians know how to perform a proper cleaning for the minimum amount of time. Book our professional end of tenancy cleaning services and you'll get not only a sparkling clean leased property in a jiff, but also your deposit money.
Our cleaning will make you happy
We care for the environment and that's why we use only Eco-friendly cleaning tools and equipment. We guarantee that our detergents are as efficient as hazardous ones, but they don't contain deadly chemicals.
We won't neglect even a single inch of your property – we'll stay as long as we have to in order to deliver the cleanliness you deserve. When we leave, your home will be so clean that you won't be able to recognize it. Your landlord will fall in love with our end of tenancy cleaning services.
Services We Provide
Carpet Cleaning
Oven Cleaning
Domestic Cleaning
Builders Cleaning
Flat Cleaning
Office Cleaning
Spring Cleaning
Upholstery Cleaning
We are devoted to our clients and we prove it by working every day of the week, even on holidays. We are able to assist landlords and tenants alike. Choose us and you won't regret it. Our end of tenancy cleaning service has a 48-hour guarantee.
Reliable Pre-tenancy Cleaning Services in London
If you are in the midst of moving into a new home, you most likely want to be able to enjoy a clean, fresh, and well-organised conditions. A comprehensive pre-tenancy cleaning is necessary to accomplish this. However, this may be a difficult and time-consuming process, especially when a lot of filth and dust resides in regions that are out of sight or easily overlooked. You will require a lot of work, knowledge, and professional instruments to get rid of everything. There will be a lot to take care of whether you moved into a fresh new house or an old property that has been previously occupied. We will send a team of skilled cleaning specialists who will use high quality equipment and solutions to erase all filth from every nook of the property as soon as you give us a call and book our pre-tenancy cleaning service. The entire property will be left spotless and ready for you to move in. Here are some of the most crucial locations that need cleaning yet are often overlooked.
Benefits of booking our Pre-tenancy Cleaning:
The time you will save by trusting our professionals with the cleaning of the property will allow you to organise your entire move better, have time to pack and organise your belongings and simply enjoy the entire process. We will ensure that we exceed your expectations.
Stains, bad smells and items left behind by the tenants that lived in the home prior to your arrival may prevent you from enjoying the place at its fullest. Our cleaning experts will remove every sign of grime and make the property look brand new.
You will not have to buy and use a lot of expensive and toxic cleaning products. Our professionals will arrive fully equipped with efficient, high quality non-toxic cleaning solutions that will help them clean and disinfect every surface of the property. All products we use are safe for human and pet health.
Our cleaning solutions are of the highest quality and we will ensure to meet all your needs.. You may be confident that our skilled cleaning specialists will utilise all of their skills and knowledge to prepare your home for your arrival.
A list of cleaning chores that demand particular focus:
Carpets – a lot of dust, grime and other debris may end up embedded in the fibres of the carpets/upholstery at home, that is especially if the area has not been cleaned regularly. Lucky for you, we offer high quality steam cleaning where we use top grade tools and products and ensure 100% efficiency in stain elimination.
Bathroom – if you want to enjoy your new place in its best condition, you should never skip the bathroom. It is the area where grime, buildup and germs collect the most. Our professionals will ensure everything has been removed. The will use the efficient, non-toxic tools and products we supply them with.
Kitchen – your kitchen may be greasy or smelling bad. The reason for that is the fact that it has not been cleaned in a while. To get rid of all buildup and deposits our cleaning professionals will use the professional tools and products we supply them with.
Hard to reach or hidden places – most of the dirt and grime hidden in a property cannot be easily seen. The fact that the areas that need to be cleaned are so easy to miss makes the cleaning process hard and complicated to carry out. Our cleaning experts will reach all of them and thoroughly clean them.
Disposal of items and waste – If the home you are moving into has already been occupied, you may want to consider replacing a few things. Mattresses, toilet seats, and carpets, for example, should be kept private and not shared. Our team of trained professionals will check these goods and advise you on how to proceed. Remember that these are objects that will play a significant role in your life.
Our satisfied clients
"The best decision I had ever taken was booking with your end of tenancy cleaning services. The team of cleaners was so accurate and diligent in their work. For a couple of hours the entire property was shining. Thank you, guys, I will surely recommend you to all my friends."- Maria
"Wow, my apartment is sparkling clean! I am so sorry I have to move out tomorrow. I am sure my landlord will let me keep the deposit money because it now looks better than when I first moved in. Your end of tenancy cleaning services are the best in town."- John
"I used to hate moving out but thanks to the amazing end of tenancy cleaning service of this company, I no longer have things to worry about. They helped me to enjoy a stress-free moving out experience and I am very grateful to the amazing professional cleaners who carried out the service. – Paul"
"I am definitely calling this company again next time I am moving out. Last week I booked their end of tenancy cleaning service and I can honestly say that the wonderful cleaners saved me a lot of trouble and they gave the property I was vacating a sparkling clean look which helped me to get my full deposit back. – Aaliyah"
Sutton is the place where you can find the best end of tenancy cleaning services. Our company is widely experienced in this field and is prepared to provide you with the best results in cleaning. If you are about to vacate a property and need a hand with the final cleaning, turn to us.
We will send a team of professional cleaners who can bring the property back in order and prepare it for the final meeting with your landlord and inventory clerk. You can get in touch with us any day of the week and we will come to the rescue immediately.