Are you just about to change your home and your address? We bet that your mind is full of numerous thoughts and your daily routine is full of numerous responsibilities. But we wonder, can you find enough time and energy to apply proper cleaning before moving out?
As your deposit money depends on it, can you clean the entire rental property in a short time till it sparkles? You know that you have to satisfy your landlord, don't you? We are here to make you an offer you cannot miss.
Professional end of tenancy cleaning services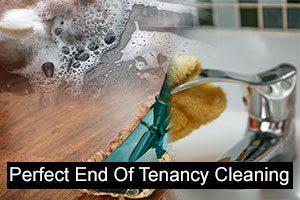 We are one of the leading companies in this cleaning industry and we offer you to benefit from our end of tenancy cleaning services operating in Sydenham. No matter whether you are a lodger, a home owner or a real estate agent, you can take advantage of our services. We would be happy to assist you with the household chores. Take up a contact right away and we will tell you everything you need to know.
We have been in this cleaning sector long enough to provide you with nothing less than perfect results in cleaning. Our cleaners are specially trained to sanitise and disinfect every nook and cranny. They know how to clean properly bathtubs, showers, toilets, sinks, cupboards, counter tops, tables, chairs, picture frames, windows, mirrors and whatever else you can think of.
Tip-top end of tenancy cleaning services in all of Sydenham
To ensure you that our services are unmatched, we provide inspection check. If somehow you are not pleased with the cleaning, you have to inform us within the next 48 hours and we will come back to re-clean free of charge. With us you can never go wrong.
Services We Provide
Carpet Cleaning
Oven Cleaning
Domestic Cleaning
Builders Cleaning
Flat Cleaning
Office Cleaning
Spring Cleaning
Upholstery Cleaning
Our cleaners are well educated and trained to perform outstandingly. They are ready to do anything just to make you happy. They are aware that receiving your deposit money back depends all on them. But do not worry, the best thing you can do for you and your rental property is to book with our end of tenancy cleaning services. We are based in Sydenham. Top quality fully guaranteed.
More About Sydenham
If you used to think that Sydenham is a calm suburban area, you are in for surprise. During the recent years this part of south east London has gone through a transformation and thanks to the little shops, bars and cafes which has popped up in the area, Sydenham has become quite the attractive district.
A great place to enjoy a nice cup of coffee or tea is the Sugahill Cafe. If you are looking for a nice spot to grab a lunch, have some cake with your coffee or another hot drink, On the Hoof Bistro is the place to visit.
Dolphin is a pub in the area which is worth visiting even if it is only for its beautiful garden. This boozer offer a wide range of drinks and nice food to accompany your beverage. Dartmouth Arms is yet another Sydenham pub which will fascinate you with a long wine list, beers and cocktails.
"Thank you very much for cleaning my leased property this morning. I wouldn't achieve such a high level of cleanliness on my own. My landlord was just here and said that it is cleaned very well. I would definitely call you again and recommend your services. – Danny"
"I changed my job and my apartment accordingly. On Monday your cleaners came to clean the property and the result was great. They saved me a lot of efforts and I couldn't be happier. Plus, my landlord returned the full amount of the deposit to me. Great cleaning company. – Charlie"
"Who wants to spend a few days trying to make a property look spotless just in order to get a full refund on their deposit? Well, I, for one, didn't and that's why I booked your company's end of tenancy cleaning services. You do a really good job and I will definitely book again – Margery"
"Your company offers the best end of tenancy cleaning services on the market, really. I've went through many tenancies and I've witnessed various professional cleaning services. What you and your team do, though, is out of this world. You did a great job with my property and I will definitely book again – Emily"
If your tenancy agreement is about to expire, it is a good idea to try and come up with a way to get your deposit money back. The good thing is that all you need to do in order to get your deposit money back is clean your property. The bad news is that if you fail to clean according to the standards, you will lose your deposit.
Let us help you keep an immaculate property. Contact us today and book our professional cleaning services. We are based in Sydenham and we offer professional and affordable cleaning services, available for booking throughout the week.