Are you just about to change your home and your address? We bet that your mind is full of numerous thoughts and your daily routine is full of numerous responsibilities. But we wonder, can you find enough time and energy to apply proper cleaning before moving out?
As your deposit money depends on it, can you clean the entire rental property in a short time till it sparkles? You know that you have to satisfy your landlord, don't you? We are here to make you an offer you cannot miss.
Professional end of tenancy cleaning services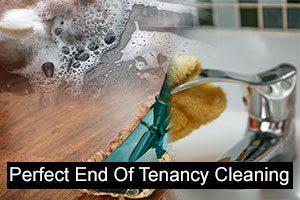 We are one of the leading companies in this cleaning industry and we offer you to benefit from our end of tenancy cleaning services operating in Sydenham. No matter whether you are a lodger, a home owner or a real estate agent, you can take advantage of our services. We would be happy to assist you with the household chores. Take up a contact right away and we will tell you everything you need to know.
We have been in this cleaning sector long enough to provide you with nothing less than perfect results in cleaning. Our cleaners are specially trained to sanitise and disinfect every nook and cranny. They know how to clean properly bathtubs, showers, toilets, sinks, cupboards, counter tops, tables, chairs, picture frames, windows, mirrors and whatever else you can think of.
Tip-top end of tenancy cleaning services in all of Sydenham
To ensure you that our services are unmatched, we provide inspection check. If somehow you are not pleased with the cleaning, you have to inform us within the next 48 hours and we will come back to re-clean free of charge. With us you can never go wrong.
Services We Provide
Carpet Cleaning
Oven Cleaning
Domestic Cleaning
Builders Cleaning
Flat Cleaning
Office Cleaning
Spring Cleaning
Upholstery Cleaning
Our cleaners are well educated and trained to perform outstandingly. They are ready to do anything just to make you happy. They are aware that receiving your deposit money back depends all on them. But do not worry, the best thing you can do for you and your rental property is to book with our end of tenancy cleaning services. We are based in Sydenham. Top quality fully guaranteed.
Reliable Pre-tenancy Cleaning Services in London
Giving your new home a thorough cleaning before moving in your stuff can help you begin your new life with a fresh and beautiful start. Cleaning a house is a complicated process. New construction can leave dust and waste in hidden areas, but purchasing an existing property that has been lived in means that the cleanliness of your flat will depend on the habits of the previous tenants. While cleaning, you may notice certain items that need to be fixed or replaced. To accomplish the task properly, you'll need a range of cleaning supplies, as well as patience and knowledge. While moving can be exciting, the cleaning process may be too complicated for you as there are a few places that are extremely important to clean but are easily missed. See what those are below, book our pre-tenancy cleaning service and leave the job to our professionals. Everything will be thoroughly cleaned and left disinfected – trust us with this process.
Benefits of booking our Pre-tenancy Cleaning:
Allow our cleaning professionals to handle the cleaning and prevent yourself from becoming too busy with the entire process. That way, you will also be able to easily pack and organise your possessions. Our team of experts will handle the whole cleaning procedure, allowing you to relocate into a clean and tidy environment.
All traces of former occupants will be removed. This includes odours, stains, personal items and other unpleasant items that may interfere with your enjoyment of the property. We will work hard to ensure that the house is spotless and ready for your arrival.
You will be able to enjoy a clean, but also safe property. We do not use regular cleaning products that are free of chemicals. We only utilise non-toxic, eco-friendly cleaning solutions that will not put the health of your pets or children in jeopardy. Trust us with your home and your well- being – we will not disappoint you.
The quality of the cleaning solution you receive from our company will be one of the highest in the industry. You may rest assured that our expert cleaning technicians will use all their skills and knowledge to eliminate all germs and rime from all areas of your home.
A list of cleaning chores that demand particular focus:
Carpets – yes, a place hiding tons of dust mites, dirt, germs and other unpleasant things you surely don't want to live with. The steam cleaning technique we use will ensure 100% success in their removal and proper disinfection of the entire surface.
Bathroom – the bathroom must be a top priority if you want to appreciate your new area in its cleanest condition. It is the most prone to accumulating filth, debris, and pathogens. Our experts will work hard to ensure that everything has been scrubbed and disinfected. They will employ efficient, yet non-toxic solutions.
Kitchen – you may notice that the kitchen is covered in grease, grime and burned residue – that will cause it to look unpleasant, smell bad and prevent you from enjoying your new beautiful place. Rest assured that the entire kitchen area will be left in pristine condition.
Hard to reach or hidden places – to properly clean the entire place, you should not skip the various hidden areas around the property. They hide dirt, dust, grime and germs. Our cleaning experts will make sure that everything has been deep cleaned and disinfected.
Disposal of items and waste – there are certain objects in each property that are best replaced. If your home has been previously lived in, you may want to purchase a new mattress (or protective cover), toilet seat, shower curtain, rugs and other items that are commonly used. The items are best kept personal – our professional cleaners will check these items, clean what could be fixed and provide you with a solution.
Our satisfied clients
"Thank you very much for cleaning my leased property this morning. I wouldn't achieve such a high level of cleanliness on my own. My landlord was just here and said that it is cleaned very well. I would definitely call you again and recommend your services. – Danny"
"I changed my job and my apartment accordingly. On Monday your cleaners came to clean the property and the result was great. They saved me a lot of efforts and I couldn't be happier. Plus, my landlord returned the full amount of the deposit to me. Great cleaning company. – Charlie"
"Who wants to spend a few days trying to make a property look spotless just in order to get a full refund on their deposit? Well, I, for one, didn't and that's why I booked your company's end of tenancy cleaning services. You do a really good job and I will definitely book again – Margery"
"Your company offers the best end of tenancy cleaning services on the market, really. I've went through many tenancies and I've witnessed various professional cleaning services. What you and your team do, though, is out of this world. You did a great job with my property and I will definitely book again – Emily"
If your tenancy agreement is about to expire, it is a good idea to try and come up with a way to get your deposit money back. The good thing is that all you need to do in order to get your deposit money back is clean your property. The bad news is that if you fail to clean according to the standards, you will lose your deposit.
Let us help you keep an immaculate property. Contact us today and book our professional cleaning services. We are based in Sydenham and we offer professional and affordable cleaning services, available for booking throughout the week.