We offer the best end of tenancy cleaning services covering all the territory of Temple. Our trained cleaners can assist you with those unpleasant-to-do household chores just right before the end of your tenancy comes. Let the experts provide you with the cleanliness you will never manage to achieve on your own. We do not underestimate you but we just know how time-consuming and labour-intensive a cleaning can be for you especially when you are full of stress because of the moving out.
We are ready to assist you seven days of the week, so whenever it is most convenient for you just give us a call and we will come and will get the job done in a short time. We provide ourselves with all the necessary equipment for which you do not have to pay anything. We have invested in high-end cleaning materials and products which have proved to be the most efficient on the market.
End Of Tenancy Cleaning
Prices
Studio Flat

from £

89

One Bedroom Flat

from £

139

Two Bedroom Flat

from £

165

Three Bedroom Flat

from £

189
48-hour guarantee with our end of tenancy cleaning services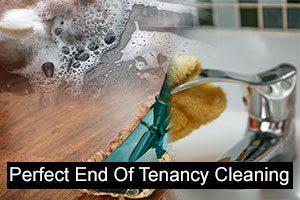 To assure you that we are unbeatable in our end of tenancy cleaning services, we offer you 48-hour guarantee. This means that after our cleaners are done with the cleaning performance, we will send an inspection clerk to check if everything is done in the right way.
If somehow you are not satisfied with the results provided, you can let us know within the next 48 hours and we will send our cleaners again for free re-clean. However, we can assure that there would be no need because we are the best end of tenancy cleaning provider in Temple.
Satisfaction guaranteed
We pride ourselves in our vast experience and abilities. Our cleaners can perform outstandingly thanks to their interpersonal skills and thirst for extra quality. They will stop at nothing to make you and your landlord pleased.
Services We Provide
Carpet Cleaning
Oven Cleaning
Domestic Cleaning
Builders Cleaning
Flat Cleaning
Office Cleaning
Spring Cleaning
Upholstery Cleaning
There is no need to worry whether you will get your security deposit or not. We guarantee you will. We believe in ourselves, let us make you believe in us as well. Get in touch with us. We are available around the clock in Temple for your pleasure and convenience.
Reliable Pre-tenancy Cleaning Services in London
Deep cleaning your new rental property before bringing in your belongings is essential. It might help you begin your new life with a fresh start. Unfortunately, cleaning a house is a difficult task. New construction can leave dust and rubbish in hidden corners, but buying an existing home that has been lived in implies that the cleanliness of your home will be determined by the previous occupants' lifestyles. You may discover specific components that need to be repaired or replaced when cleaning. You'll need a variety of cleaning tools, as well as time and experience, to carry out the work effectively. While moving might be thrilling, the cleaning procedure may be too difficult for you since there are a few spots that are critical to clean but are frequently overlooked. See what they are below, then book our pre-tenancy cleaning service and leave the rest to us. Everything will be completely cleaned and disinfected so there is nothing for you to worry about.
Benefits of booking our Pre-tenancy Cleaning:
By booking our cleaning service, you will slow down the moving process and be able to have some free time to actually enjoy this exciting moment of your life. Our cleaning experts will ensure that you are welcomed by an immaculate property, ready for you to decorate and relax in.
The previous tenants may have skipped the end of tenancy cleaning of the property when leaving. We will ensure no signs of their life there will be left behind – all odours, stains and personal objects that may be left behind will be eliminated.
You may rest assured that you and your loved ones are safe – all cleaning products used by our professionals are free of toxic chemicals, eco-friendly and biodegradable. What is more, they are extremely efficient and will be able to remove 100% of the stains, deposits and grime found throughout the property.
You will receive one of the best, most high-quality cleaning solutions in . We work with qualified and knowledgeable specialists who will completely clean and disinfect the entire home. All your personal demands will be taken into consideration.
A list of cleaning chores that demand particular focus:
Carpets – bacteria, dust mites, and other unpleasant things that might bother you and potentially create health problems are hiding all over the carpets and upholstery. We will steam clean everything as part of the service, assuring 100% stain removal success and complete disinfection of the surface.
Bathroom – to have a properly clean and healthy bathroom, professional tools and products are required. Our professional cleaners will arrive fully equipped and ensure that no deposits, mould or signs of germs have been left behind.
Kitchen – when a kitchen has not been cleaned in a while, it will end up being covered in grease, grime and burned food particles. To get rid of those, our professionals will use the powerful cleaning solutions we supply them with. Your kitchen will be spotless.
Hard to reach or hidden places – the previous tenants may have left without properly cleaning the property. That will result in dust and grime collecting in unexpected areas that are usually neglected during the cleaning of the property. Our professionals know where these places are and how to make them polished and spotless.
Disposal of items and waste – if you are willing to enjoy a completely clean and disinfected property, you may consider replacing or disposing of certain items. Those may be toilet seats, pillows, rugs, shower curtains and bed linen left behind by the previous tenants. Our cleaning experts will ensure that those have been replaced with new, hygienic items that will allow you to live in clean and healthy conditions.
Our satisfied clients
" This company was recommended to me when I was searching for professional end of tenancy cleaning. After a small research, I decided to call them. Everything from the phone conversation to the actual cleaning was perfect. I would book with them again with pleasure. – David"
"I needed to arrange so many things at the end of the tenancy. I came across your company and decided to give it a try. The cleaners, who visited me were real professionals. My landlord was extremely satisfied with the condition of the property and I received my deposit back. – Eddie"
"A few weeks ago, I was moving out and I decided to book the end of tenancy cleaning service of this company. I was amazed by the final look of the property I was vacating. The cleaners achieved a look I could never have accomplished on my own. I even managed to get my entire deposit back. – Aizah"
"I am very glad that I came across the end of tenancy cleaning service of this company because I needed serious help with the cleaning of the apartment I was moving out of. I booked their help and they managed to give the property a sparkling clean look in no time. This was the most stress-free moving out I have ever experienced. – Evie"
If you are about to move homes and you are looking for professional end of tenancy cleaning services to help you with the final cleaning, make sure to choose us. We are well-established cleaning services contractor with cemented status as the most reliable and respected company in Covent Garden.
We have an experience in dealing with various real estate properties so you can be sure that we will provide you with the desired results. Get in touch with us and request your appointment with us. We will send our best cleaners to the property and will have it cleaned in a short span of time.