If you're wondering why you should choose us and not other end of tenancy cleaning companies in Uxbridge, we'll gladly tell you. We are better than others in Uxbridge because we are affordable and professional.
We have a state-of-the-art cleaning tools and materials and each of our technicians is familiar with them. Our technicians are experienced in the field of end of tenancy cleaning. We are famous for the expedition of our service – we can clean a whole apartment in just one hour.
Our end of tenancy cleaning service isn't restricted to apartments – we are also able to assist houses and offices. We will help you regardless of whether you're a landlord or a tenant. With our help your space will become sparkling clean and ready for incoming tenants in no time.
End Of Tenancy Cleaning
Prices
Studio Flat

from £

89

One Bedroom Flat

from £

139

Two Bedroom Flat

from £

165

Three Bedroom Flat

from £

189
Cleaning is our art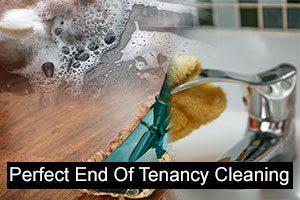 We are completely devoted to our clients and we constantly aim at improving our service in order to please them. We follow all cleaning trends and we adopt the most modern and most efficient cleaning methods in order to make your property as clean as possible as quickly as possible.
We know how much money you paid for the deposit and we guarantee that if you choose us, your landlord will be happy to give you a full refund.
Strictly perfect
We are really strict when it comes to our clients' satisfaction and happiness. Our professional end of tenancy cleaning services prove how much we value our clients and how hard we are ready to work in order to meet all of their demands. Our end of tenancy cleaning services are available in UB8 and that's also where our office is.
Services We Provide
Carpet Cleaning
Oven Cleaning
Domestic Cleaning
Builders Cleaning
Flat Cleaning
Office Cleaning
Spring Cleaning
Upholstery Cleaning
We are familiar with Uxbridge and we guarantee that we will show up on time every time. With our professional Eco-friendly cleaning products our experienced and devoted technicians will eliminate every germ and every speck of dust from your property in an instant.
Contact us today and book our professional end of tenancy cleaning services. We are available in Uxbridge throughout the week, including on bank holidays. Choose us and choose the best.
Reliable Pre-tenancy Cleaning Services in London
The deep cleaning of the new property you are moving into is of crucial importance. It will allow you to get a fresh start in life and you will be able to enjoy a clean, oranised and healthy place. Keep in mind, however, that this type of cleaning can be quite challenging, especially if you are way too busy with the other responsibilities that come along with the moving process. The reason for that is the large amount of dirt and grime that linger all over the place, especially in hidden areas. What is more, depending on the property, there may be construction waste and grime to get rid of (if the place is brand new), dirt left behind by previous tenants or items to be replaced or repaired (if you are renting an already established property). Save yourself time and effort and schedule an appointment with our customer support agents. Our professionals will efficiently clean everything including the areas that are hard to reach or easily overlooked in the cleaning process. See what they are below.
Benefits of booking our Pre-tenancy Cleaning:
You will have more time to pack better, organise the entire moving process, have fun and organise your new property the way you want. Our cleaning experts will complete all tasks in a short amount of time and prepare it for your arrival – you will be welcomed by a clean, immaculate property.
All traces of former occupants will be removed. This includes odours, stains, personal items and other unpleasant items that may interfere with your enjoyment of the property. We will work hard to ensure that the house is spotless and ready for your arrival.
You and your loved ones will be completely safe since all cleaning products used by our specialists are devoid of hazardous chemicals, eco-friendly, and biodegradable. Furthermore, they are incredibly effective, removing 100% of the stains, deposits, and filth from all surfaces and areas of your new property.
You will receive one of the best, highest quality cleaning solutions available on the market. We only working with experienced, knowledgeable experts that will ensure that your entire property has been thoroughly cleaned and disinfected.
A list of cleaning chores that demand particular focus:
Carpets – both carpets and upholstery are easy to stain and may collect large amounts of dust, grime and debris. Simply vacuuming them will not be enough at this point. We utilise a steam cleaning technique that is powerful and will get rid of all stains, as well as leave the surface disinfected.
Bathroom – All of the deposits, mould and bacteria make cleaning the bathroom a difficult process. Our cleaning specialists will utilise the strong, non-toxic cleaning solution we provide them with to completely clean and disinfect the area.
Kitchen – when a kitchen has not been cleaned in a while, it will end up being covered in grease, grime and burned food particles. To get rid of those, our professionals will use the powerful cleaning solutions we supply them with. Your kitchen will be spotless.
Hard to reach or hidden places – you will be surprised by the amount of waste and grime hiding in a number of areas throughout the property. Most of these are hard to reach or usually stay hidden – our cleaning experts will deep clean and disinfect them.
Disposal of items and waste – as part of the cleaning service, our professionals will inspect and clean/replace items that have been left by the previous tenants and cannot be used by you. Those can be bathroom rugs, unprotected mattresses, toilet seats, bed linen, pillows and other objects that are used for personal hygiene and are best not shared. You will be able to enjoy a clean and sanitary home.
Our satisfied clients
"Your cleaners did a great job cleaning my leased property this morning. They worked hard for several hours and now the flat is in excellent condition. Thank you! Your assistance was deeply appreciated. Highly recommended end of tenancy cleaning! – Sophia"
"It was impossible for me to find time for all the things I needed to do before I leave the property. A friend recommended your company and I called without any hesitations. The cleaners arrived exactly at 11 o'clock, spread the work like a real team and did a magnificent job. – Jerry"
" Thank you and your entire service for stepping up and earning me back the full amount of my deposit. I couldn't have hoped for a better end cleaning result- I will definitely recommend your service for you are such an efficient and energetic cleaning service with vigorous young cleaners. – Rona"
" The end of tenancy cleaning service that your team provided for me was splendid. Very professional and diligent actions, I was present and watched your cleaners work and it left me deeply impressed with how far ahead we are with the new methods and cleaning technologies. – Walter"
Changing tenancies can be a really stressful endeavour. Let our vetted cleaners take the pressure away by providing you with a comprehensive and thorough final cleaning. They will arrive at your preferred time and make sure that every room is spick and span for the inventory inspection.
You can take advantage of our end of tenancy cleaning everywhere in Uxbridge. For your peace of mind, the service has no time limitation. This enables our team to ensure the high standard of cleanliness required by letting agents and landlords. Further, we give a guarantee for a hassle-free moving out. If there any problems during the inventory inspection, our team will visit you again for a re-clean.