To be moving out is an exciting experience which sometimes gets too exciting and not in a good way because there are way too many responsibilities and things to take care of first, that you might go nuts. Make sure you plan out everything before hand and if you have too many tasks at hand it would be a good idea to get some help.
For example hiring an end of tenancy cleaning service. Cleaning up a flat would takes way to much time for the inexperienced, but not for our team, they are professionals in the Canning Town filed and will handle the job with ease, assuring you of a full deposit return.
End Of Tenancy Cleaning
Prices
Studio Flat

from £

79

One Bedroom Flat

from £

137

Two Bedroom Flat

from £

159

Three Bedroom Flat

from £

181
How the procedure of hiring and the service work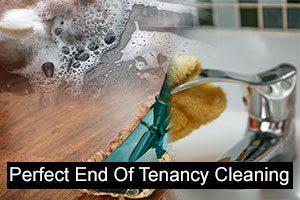 You give us a call and our team guides you trough the entire process, telling you everything you need to know and answering all questions that you might have. After which if you decide you book the service.
On the date you have selected, our cleaners will arrive at your soon to be former home and get down to work, throughly cleaning everything from top to bottom. That includes, cleaning spiderwebs from the ceiling and corners to vacuuming the carpets and under the carpet.
You're not the worst case scenario. Our cleaners have seen everything.
Our cleaners make sure that all requirements are met for returning of the deposit.
Every employee is a highly experienced individual in the Canning Town filed.
You trusted us, we will do everything in our power to make sure you are satisfied.
Making progress
Ever since we started of we have been building more and more power like a steam engine. In the beginning our team was small and eager to be working the Victoria Docks industry. Now we have a lot more people working together and bringing the best service to the people.
Services We Provide
Carpet Cleaning
Oven Cleaning
Domestic Cleaning
Builders Cleaning
Flat Cleaning
Office Cleaning
Spring Cleaning
Upholstery Cleaning
All walls will be cleaned and every furniture and kitchen appliance will be glowing and the windows will be flawless. The whole property will be spotless long before it's time for you to hand over your keys.
More About Victoria Docks
Victoria Docks is the largest of three docks in the Royal Docks of East London. During the recent years this dock area has experienced some changes and now there are plenty of hotels, restaurants and bars in the area which makes this district quite lively and fun to visit.
The Emirates Air Line Cable Car is in this area. Don't miss out on the wonderful experience of enjoying a ride in the car and admire the wonderful view during the travel over the River Thames to the O2 Arena.
If you are a fan of Italian cuisine, then you should definitely try the masterpieces that Zero Sette restaurant offers. The place uses ingredients sourced from local sellers which guarantees for the high quality of the dishes. Docklands Bar & Grill Restaurants is the place where you can indulge in traditional British and European food while admiring the view of the Royal Victoria Dock.
"I highly recommend this company to everyone, who is in need of a professional end of tenancy cleaning. Their cleaners were in my leased property last Tuesday and made a magnificent performance. My landlord was very pleased with the level of cleanliness and I received the full amount of the deposit. – Gerry"
"I always use your end of tenancy cleaning when I am moving out. Your cleaners work very hard and your prices are decent. You save me a lot of efforts every time. I wouldn't achieve such a marvellous cleaning result on my own! I have recommended you many times already! – Brian"
"You cleaned my leased property earlier today and I just want to share with you that my landlord is very pleased with your work. I am extremely grateful to your cleaners. These hard-working fellows saved me a lot of work. Highly recommended to everyone who is moving out. – Jim"
"I hired them to clean a two bedroom leased flat last week. The cleaners arrived exactly at 9 o'clock, brought cleaning materials as well and worked hard for a couple of hours. When they finished, every area of the property was gleaming. Hassle-free and convenient end of tenancy cleaning. – Roger"
Don't hesitate to give us a call anytime you are looking for a way to finish every cleaning chore in a quick and easy manner. We will gladly provide you with the right kind of cleaning services which will make any part of your home spotless and properly disinfected. We can't wait to show you our wonderful cleaning skills.
Don't miss out on the opportunity to enjoy our top-notch services and be able to finish any chore without exhausting yourself. Not only our services are with an excellent quality but we also strive to provide the most budget-friendly deals in entire Victoria Docks.