We want to congratulate you on your moving out, this is a truly big step in the positive direction and you have to celebrate your bravery. During this time filled with important milestones and tasks you have to think of, you also have to schedule a final meeting with your landlord and the letting agent you work with.
This means that in order to receive your security deposit from your landlord, the whole house should be squeaky clean and read for its new tenants to arrive.
End Of Tenancy Cleaning
Prices
Studio Flat

from £

89

One Bedroom Flat

from £

139

Two Bedroom Flat

from £

165

Three Bedroom Flat

from £

189
The most comprehensive end of tenancy cleaning awaits you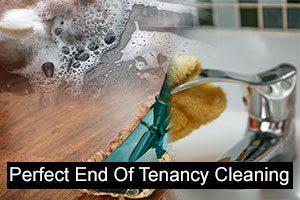 Our company has been the leading provider of end of tenancy cleaning service in Walthamstow and we pride ourselves in being the most booked cleaning company in our area for the last twelve months. Be one of the hundreds residents who have trusted us to make their homes clean again.
Do not hesitate to give us a call if you want:
Deep cleaning and conditioning of your whole house
48 hour guarantee for the cleaning service
Always ready to answer your questions cleaning technicians and employees
Cleaning teams available for booking around the clock
In our end of tenancy cleaning sessions our cleaning experts utilize the most advanced cleaning solutions available for purchase. They come straight from their manufacturers and producers, which ask us to test them in real life circumstances in our end of tenancy treatments.
Your house is about to go through a full makeover
Hundreds of Walthamstow based house owners have already tried our service when they have been moving out of their houses and they can vouch for the professionalism of our employees both in the call center and in the cleaning teams. Become a part of our big family of happy clients and enjoy your security deposit.
Services We Provide
Carpet Cleaning
Oven Cleaning
Domestic Cleaning
Builders Cleaning
Flat Cleaning
Office Cleaning
Spring Cleaning
Upholstery Cleaning
In case you wonder how you can schedule your first end of tenancy cleaning session and you live in Walthamstow, hesitate no more and give us a call. Our call center representatives are going to answer all your further inquiries and help you schedule your first session as soon as possible.
Reliable Pre-tenancy Cleaning Services in London
If you are about to move into a new place, you are probably excited. However, along with the good parts, come a lot of responsibilities and chores that need to be taken care of. One of the tasks that need to be performed is the deep cleaning of the entire property. This can be a challenge especially for someone that is already busy with packing and other activities. While cleaning a property that has already been lived in can be tricky because of all the grime and waste left behind by the previous tenants, the thorough cleaning of a brand new property requires dust and industrial waste removal which is not easy as well. If you would like to be able to move into a beautiful home, book our company. We will provide you with a high quality pre-tenancy cleaning service delivered by skilled professional experts. They know exactly how to approach any issues and will make sure that all hidden areas or hard to reach places have been deep cleaned.
Benefits of booking our Pre-tenancy Cleaning:
The amount of time and effort you save by booking our cleaning service will allow you to pay more attention to the organisation part of the moving process. your flat will be cleaned and disinfected and you will be able to move in right away.
To enjoy your house in its finest shape and be able to have a fresh start there, all traces of former renters must be removed. Our skilled cleaners will handle this. Your home will be spotless and ready for you.
All cleaning products used on your apartment will be of the finest quality and exceptionally effective against oil and dirt. They are also entirely organic, biodegradable, and do not contain any harsh and hazardous chemicals. Your health will not be jeopardised in exchange for a clean house.
Rest assured that your home will be well taken care of. Our expert professionals have the skills and knowledge to thoroughly clean and disinfect every surface and corner of your new property. We guarantee the high quality of the final results.
A list of cleaning chores that demand particular focus:
Carpets – Carpets and upholstery are both easily stained and may gather a lot of dust, filth, and debris. A. We use a vigorous steam cleaning process that removes all stains while also disinfecting the surface.
Bathroom – special solutions and thorough scrubbing are normally required in the bathroom; but, if has not been taken care of for a while this work may become much more difficult. We guarantee the removal of all deposits, mould, and filth. We will leave you with a spotless bathroom.
Kitchen – all grease, grime and germs will be eliminated from your kitchen area – our professionals will scrub and disinfect all kitchen surfaces. You will be able to enjoy an immaculate cooking area that is free of dirt and buildup.
Hard to reach or hidden places – most of the dirt and grime hidden in a property cannot be easily seen. The fact that the areas that need to be cleaned are so easy to miss makes the cleaning process hard and complicated to carry out. Our cleaning experts will reach all of them and thoroughly clean them.
Disposal of items and waste – keep in mind that whenever you relocate, there will be objects that need to be replaced. If there is a toilet seat, bed linen, mattress, or shower curtain left behind by the previous inhabitants, it is recommended to acquire replacements for your stay. Our cleaning professionals will inspect them for you, clean anything that can be saved, and replace them if necessary.
Our satisfied clients
"Your cleaners have just left my leased property and you have no idea how happy I am I chose your company! I don't need to worry about my deposit anymore because the property is in excellent condition. There is no doubt that I will use your end of tenancy cleaning again. – Simon"
"They cleaned my leased flat last Monday and I can say only positive things about them. The cleaners came on time and directly started with the cleaning. It was a pleasure to communicate with such well-mannered and friendly fellows! Incredible end of tenancy cleaning! – Susan"
" Thanks to you I received back the full amount of my deposit without spending a minute on cleaning my old apartment. I know what a challenge that must have been but evidently your cleaners were able to make the best of it. – Randy"
"Your end of tenancy cleaning service managed to thoroughly clean my property. The best thing was that I didn't move a finger in order for all of that to happen. I got back the full amount of my deposit, even my landlord thanked me for taking the cleaning so seriously. – Robert"
Your rental contract in Walthamstow is about to finish and the assistance of a professional cleaning company is more than welcome? You are in the right place. We have wealth of experience in the area as well as hundreds of satisfied customers.
Co-operate with us and present the leased property in excellent condition. Our end of tenancy cleaning is not an hourly-based service, which means that the cleaning crew will stay onsite until every nook is perfectly clean. In addition to this, it has a 48-hour guarantee and if your landlord has any further demands, we will organise a re-clean.