Even though you think you are organized and fully capable of doing everything by yourself, there are certain things which can slip through your fingers when you ere moving out, if you are not careful enough. Your moving out process will be much smoother if you trust our cleaning techs to get the job done and deep clean your house, preparing it for its new tenants.
You deserve a hassle-free time and the opportunity to focus on the truly important things, such as packing your personal belongings and making sure you haven't left anything behind.
End Of Tenancy Cleaning
Prices
Studio Flat

from £

89

One Bedroom Flat

from £

139

Two Bedroom Flat

from £

165

Three Bedroom Flat

from £

189
The most detail-oriented end of tenancy cleaning you can find in Walworth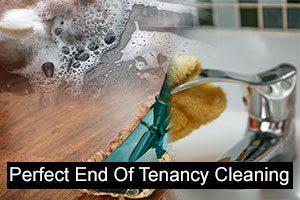 During our end of tenancy cleaning the technicians utilize the most advanced professional products with ultra concentrated formulas, which are not available for purchase in regular stores. They come straight from their manufacturers and by doing this we support local business and big and small companies around.
The best part is that you benefit from this whole thing, because your house is thoroughly cleaned and conditioned with the most powerful cleaning solutions and products. The gadgets we utilize can't be bought anywhere else in Walworth and this is the only way you can enjoy their might power.
Your security deposit is waiting for you – do not hesitate to grab it
Your whole house will be thoroughly cleaned starting with deep cleaning session for your carpets and rugs. Your kitchen will shine bright after our degreasing treatment and even the inside of your oven will be clean after we are done with it. Your bathrooms and toilets will be disinfected and sanitized, making them safe for use by the next tenants and your curtains and shades are going to be dusted and covered with protective layer.
Services We Provide
Carpet Cleaning
Oven Cleaning
Domestic Cleaning
Builders Cleaning
Flat Cleaning
Office Cleaning
Spring Cleaning
Upholstery Cleaning
If you are interested in our end of tenancy cleaning, look no further and give us a call right now. Our call center representatives are going to answer all your questions, so that you can make an informed decision to work with us. We work seven days per week all around Walworth and we are available around the clock.
Reliable Pre-tenancy Cleaning Services in London
Giving your new home a thorough cleaning before moving in your stuff can help you begin your new life with a fresh and beautiful start. Cleaning a house is a complicated process. New construction can leave dust and waste in hidden areas, but purchasing an existing property that has been lived in means that the cleanliness of your apartment will depend on the habits of the previous tenants. While cleaning, you may notice certain items that need to be fixed or replaced. To accomplish the task properly, you'll need a range of cleaning supplies, as well as patience and knowledge. While moving can be exciting, the cleaning process may be too complicated for you as there are a few places that are extremely important to clean but are easily missed. See what those are below, book our pre-tenancy cleaning service and leave the job to our professionals. Everything will be thoroughly cleaned and left disinfected – trust us with this process.
Benefits of booking our Pre-tenancy Cleaning:
You will win more time on your hands. Moving to a new location might be thrilling, but you will most likely be distracted with packing, planning the moving procedure, and so on. By hiring our services, you will be able to relax during the process, make nice stories, and start fresh.
Stains, bad smells and items left behind by the tenants that lived in the home prior to your arrival may prevent you from enjoying the place at its fullest. Our cleaning experts will remove every sign of grime and make the property look brand new.
Professional, non-toxic products will be used in the process. WHile most grease and grime requires strong solutions, the supermarket bought products you may end up buying can be full of dangerous chemicals, especially when used in large quantities. We utilise free of harsh chemicals but efficient materials throughout the entire service.
Rest assured that your apartment will be well taken care of. Our expert professionals have the skills and knowledge to thoroughly clean and disinfect every surface and corner of your new property. We guarantee the high quality of the final results.
A list of cleaning chores that demand particular focus:
Carpets – the easiest hiding place for germs, dust mites and other nasty things that may irritate you and even cause health issues (not to mention the stains). As part of the service, we will steam clean all carpets and upholstery ensuring 100% stain removal success and thorough disinfection of the entire surface.
Bathroom – the cleaning of the bathroom may be the hardest task included in the pre-tenancy cleaning. It requires a lot of different products for the many different deposits and types of grime that can be found there. We have the solution for everything so trust us with the process.
Kitchen – Your kitchen may be stained or smelly – this most probably is because it has not been cleaned in a long time. Our professionals will utilise the specialised equipment and materials we provide them with to remove all buildup and residues.
Hard to reach or hidden places – to ensure that the entire property is thoroughly cleaned, our professionals will reach a number of hidden places and thoroughly clean them. They will scrub and disinfect the areas, leaving no trace of dust or grime.
Disposal of items and waste – even after a thorough cleaning, some objects may need to be replaced or disposed of. These are goods that have been personally used by other people and may contain germs or bacteria (unprotected bed mattresses, pillows, toilet seats, towels, carpets, shower curtains, and so on). Our cleaning professionals will assist you with this process. They will inspect, clean and replace whatever is needed.
Our satisfied clients
"I want to thank you for your one-in-a-million end of tenancy cleaning service. I did not believe you could exceed my expectations! Your cleaners are hard-working, vetted and professional! They succeeded in working their magic and I could not be happier. I will recommend your company! Thank you one more time."- Ali
"At the end of my tenancy I hired your company to deal with the flat because I did not have the time to clean it by myself. The prices were good for my pocket and the job you have done is really good. I like your professionalism and I will give your number to a few friends that are also moving out soon. – Helena
"Your company is not only the best one … it's amazing and I have no words to describe how satisfied me and my landlord are. The rental now looks so shiny and aesthetically pleasing that it's even unbelievable. You are the best cleaning company possible – this is for sure! – Melanie"
"I knew I can rely on your company and I was sure that your employees will give me astonishing results in no time and will meet my expectations. I am happy that I left the end of tenancy cleaning in your hands, because you are real professionals! – Nicole"
If you want to have your rental cleaned by real professionals before you move out of it, get in touch with us! We will detail-clean the property from top to bottom in only a couple of hours and will make it shine again.
In case your landlord has some requirements, we would like to know them in advance and you can be sure that we will stick to them in order to make you and your landlord 100% satisfied with the job done. We are available anytime, so if you live in Walworth, don't miss the chance to call us and to book our services.