End of tenancy cleaning gained popularity in the past ten years. Landlords demand it because it prepares their property for new tenants in no time and tenants deliver it because otherwise they loose a refund on the full amount of their deposit. End of tenancy cleaning is a very thorough cleaning of the leased property. It can take a lot of time which most people don't have.
Searching for the right cleaning company for an end of tenancy cleaning? Search no more, you've just found the perfect one. We offer professional end of tenancy cleaning services at affordable rates exclusively in Watford. We are diligent and thorough, our gear is like no other. Book our end of tenancy cleaning services and you won't regret it.
End Of Tenancy Cleaning
Prices
Studio Flat

from £

89

One Bedroom Flat

from £

139

Two Bedroom Flat

from £

165

Three Bedroom Flat

from £

189
Professional End Of Tenancy Cleaning in Watford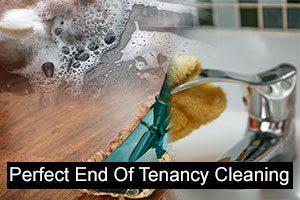 You won't find a more dedicated cleaning company than ours. We are absolutely devoted to our clients and we prove it by working throughout the week. We also offer exclusive cleaning packages for your leased property the tasks in our regular cleaning program seem insufficient to you or doesn't meet your demands.
We will scrub and polish every inch of your rented property, we won't leave a single germ behind. Call us and see the difference, we operate in Watford. We have more than five years of experience in the field of professional cleaning and we guarantee 100 percent customer satisfaction without exceptions.
Sparkling clean spaces – achieved
We are especially proud of our professional cleaning gear – it's the result of years of research and tests. We have a number of professional cleaning machines and we can clean everything in your home – from your windows to your cutlery.
Services We Provide
Carpet Cleaning
Oven Cleaning
Domestic Cleaning
Builders Cleaning
Flat Cleaning
Office Cleaning
Spring Cleaning
Upholstery Cleaning
Our technicians are professional and experienced. They have a working knowledge on how to properly treat all sorts of dirt and germs effectively and thoroughly. Choose us and you won't be able to recognize your rented property when we finish. Your landlord will be more than happy to give you a full refund on your deposit. Choose our professional end of tenancy cleaning services, available only in Watford.
Reliable Pre-tenancy Cleaning Services in London
It is critical to thoroughly clean the new home you are moving into. It will give you a fresh start in life and allow you to enjoy a clean, organised, and healthy environment. However, keep in mind that this sort of cleaning may be rather difficult, especially if you are far too preoccupied with the other chores that come with the moving process. This is due to the vast quantity of filth and grime that exists all over the house, particularly in concealed corners. In addition, depending on the property (whether it is brand new or has been inhabited already), there may be construction debris and grime to remove, filth left behind by past renters, or objects to replace or fix. Schedule an appointment with one of our customer service representatives to save time and effort. Our team of experts will clean everything thoroughly, even spots that are difficult to reach or are often neglected throughout the cleaning procedure. Find a list of some of them below.
Benefits of booking our Pre-tenancy Cleaning:
You will save yourself time and will be able to enjoy yourself while our cleaning team is scrubbing and disinfecting the property. By the end of the service you will be able to move in and begin decorating your brand new, fresh, clean and tidy space.
Stains, bad smells and items left behind by the tenants that lived in the home prior to your arrival may prevent you from enjoying the place at its fullest. Our cleaning experts will remove every sign of grime and make the property look brand new.
Your new home will be cleaned by our expert cleaners that are going to utilise professional-grade tools and materials that are eco-friendly, biodegradable, devoid of hazardous chemicals, and extremely effective at removing stains and filth. When you arrive, your property will be clean and your family will stay healthy.
You will receive one of the best, most high-quality cleaning solutions in . We work with qualified and knowledgeable specialists who will completely clean and disinfect the entire home. All your personal demands will be taken into consideration.
A list of cleaning chores that demand particular focus:
Carpets – yes, a place hiding tons of dust mites, dirt, germs and other unpleasant things you surely don't want to live with. The steam cleaning technique we use will ensure 100% success in their removal and proper disinfection of the entire surface.
Bathroom – one of the most important aspects of the cleaning procedure is the deep cleaning of the bathroom. Strong chemicals and a lot of wiping are normally involved. Our specialists know how to tackle all challenges in the most effective way using non-toxic products..
Kitchen – your kitchen will be left immaculate by the end of the service. All signs of grease and grime will be eliminated and the entire area will be disinfected by our expert cleaning technicians.
Hard to reach or hidden places – some people simply do not clean on a regular basis. As a result, dust and dirt will accumulate in unexpected spots that are generally overlooked during property cleaning. Our experts know where to find these areas and how to deep clean and disinfect them.
Disposal of items and waste – To maintain your new home clean and healthy, you may need to get rid of certain objects and replace them with new ones. Personal or often used things include toilet seats, bathroom carpets and curtains, pillows and so on. We will thoroughly check them for you and clean or replace them as necessary. You will be able to relax in your spotless, hygienic house.
Our satisfied clients
"Your cleaners cleaned my leased property this morning and I want to inform you that my landlord was just here to inspect the property and said that it is cleaned very well. It was a pleasure to work with your company and will definitely call you again. – Molly"
"I used their end of tenancy cleaning last week and everything was great. The cleaners started cleaning at 10 o'clock and after several hours every room was perfectly clean. It was very convenient to use your services. My landlord was impressed by your performance. – Megan"
"This is the third time I am using your end of tenancy cleaning and again everything was great. Polite and hard-working cleaners, who always arrive on time, reasonable rates and pristine standards of cleanliness. You saved me the whole hassle of cleaning on my own. Many thanks. – George"
"A friend recommended you when I was moving out. The cleaners visited me on the next day after I called you and made a magnificent performance. I can't recommend them enough. The fellows worked hard, using their own cleaning materials and didn't miss a single spot. – Frederik"
If you are moving out soon and you are looking for an easy and quick way to achieve a sparkling clean look for the accommodation that you are vacating, you can just give us a call and ask us about our end of tenancy cleaning service. We assure you that you will enjoy wonderful results.
Our company is well experienced in this field and we have helped many tenants across entire Watford to please their landlords and get their full deposits back. We assure you that you, too, can enjoy a stress-free moving out experience if you hire our professional help.