If you are about the leave your rental accommodation, you certainly won't refuse some help with the final cleaning. There are many cleaning companies in West Ealing that you can turn to, however, if you want to be sure that the job will be implemented properly up to the smallest detail, better turn to us.
We have vast experience in cleaning post tenants and our vetted cleaners possess the necessary professional skills to meet the requirements of every landlord. It doesn't matter if it goes about a small flat or a big house, they won't leave until every room is in impeccable condition, just as your landlord expects.
End Of Tenancy Cleaning
Prices
Studio Flat

from £

89

One Bedroom Flat

from £

139

Two Bedroom Flat

from £

165

Three Bedroom Flat

from £

189
End of tenancy cleaning of high quality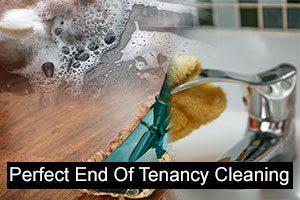 In order to deliver reliable cleaning options to our clients, we have developed a comprehensive cleaning package that includes every area of a leased property. Our team consists only of capable and diligent cleaners, so expect nothing but scrupulous cleanliness. We are fully aware of the fact that your landlord wants to receive the property in the same condition they gave it to you and won't disappoint them.
What are your benefits of working with us?
Our end of tenancy cleaning is a guaranteed service
Our prices are unbeatable in the entire West Ealing
Our schedule is made in compliance with your availability
Our responsive call centre agents are at your disposal whenever you wish
Personal attention and peace of mind
Moving out can be really stressful and our mission it to bring you not only high levels of cleanliness but also peace of mind. For this reason, we give you the possibility to inform us of any cleaning issues within 48-hours upon completion of our service. Our cleaners will visit you again for a re-clean.
Services We Provide
Carpet Cleaning
Oven Cleaning
Domestic Cleaning
Builders Cleaning
Flat Cleaning
Office Cleaning
Spring Cleaning
Upholstery Cleaning
Our end of tenancy cleaning was tested by hundreds of people in West Ealing and it proves to be suitable for each and every taste. We believe that every property requires a different cleaning approach and it is our mission to ensure it. Rest assured that our cleaners will do their job well and help you to move out without any complications.
More About West Ealing
With its leafy streets and beautiful Victorian homes, West Ealing is often considered to be a semi-rural retreat for Londoners for a considerable amount of time already. The place includes a number of interactive bars as well as restaurants. Plus, it offers fast commute to Central London. The citizens of the area form a close-knit community.
The locals are fully committed to preserving the countryside charm of the area. There are several summer festivals, galleries and a local theatre. It is notable to mention that West Ealing is the home of the world's oldest film studio as well as to the biggest Sikh temple outside India. Although located in a close proximity to some of the busiest roads in West London, the area boasts a wide selection of open-air places. There are numerous small parks as well as larger green spaces.
Reliable Pre-tenancy Cleaning Services in London
To be able to enjoy the new property you are moving into, a deep cleaning of the entire property is required. If you would like to have a fresh start in a neat place, give us a call and book our pre-tenancy cleaning service. It is important to have this task performed by professionals since it usually requires special tools and products, as well as a unique approach. The main reason for this is the fact that a lot of the grime may be hard to remove or simply hidden. If you are moving into a newly built property, there may be dust, grime and industrial waste. However, if you are moving into a property that used to have previous inhabitants, there may be smells, stains and rubbish left behind by them. Trust our experts with this task – they will efficiently clean the entire property and prepare it for your arrival. Do not hesitate to reach out to us – a lot of the grime that needs to be cleaned is usually easy to miss or hard to remove. You may rest assured that our cleaners will do just that.
Benefits of booking our Pre-tenancy Cleaning:
You will win more time on your hands. Moving to a new location might be thrilling, but you will most likely be distracted with packing, planning the moving procedure, and so on. By hiring our services, you will be able to relax during the process, make nice stories, and start fresh.
Stains, bad smells and items left behind by the tenants that lived in the home prior to your arrival may prevent you from enjoying the place at its fullest. Our cleaning experts will remove every sign of grime and make the property look brand new.
You will not have to purchase and use a large number of costly and harmful cleaning products. Our experts will arrive fully prepared with efficient, high-quality, non-toxic cleaning products to clean and disinfect every surface of the house. All of the products we use are safe for both human and animal health.
Rest assured that your home will be well taken care of. Our expert professionals have the skills and knowledge to thoroughly clean and disinfect every surface and corner of your new property. We guarantee the high quality of the final results.
A list of cleaning chores that demand particular focus:
Carpets – a lot of dust, grime and other debris may end up embedded in the fibres of the carpets/upholstery at home, that is especially if the area has not been cleaned regularly. Lucky for you, we offer high quality steam cleaning where we use top grade tools and products and ensure 100% efficiency in stain elimination.
Bathroom – the thorough cleaning of a bathroom is an extremely important part of the cleaning process. It usually involves strong chemicals and a lot of scrubbing. However, our experts know how to approach all issues in the most efficient, yet safe way possible.
Kitchen – in order to have a clean and healthy kitchen, you must remove all oil and filth from all surfaces in the area. Using the high-quality equipment and supplies we provide them with, our trained experts will assure amazing results.
Hard to reach or hidden places – in each property (especially ones that have been previously inhabited) dust and grime collect in areas that are usually neglected during the regular cleaning sessions. Our cleaning experts know where these places are and will ensure that they are immaculate.
Disposal of items and waste – there are certain objects in each property that are best replaced. If your apartment has been previously lived in, you may want to purchase a new mattress (or protective cover), toilet seat, shower curtain, rugs and other items that are commonly used. The items are best kept personal – our professional cleaners will check these items, clean what could be fixed and provide you with a solution.
Our satisfied clients
"Yesterday your cleaners came to carry out the final cleaning of my leased property and did a great job. I wouldn't do such a marvellous level of cleanliness on my own. I don't need to worry about the deposit anymore, they saved me a lot of efforts. Highly recommended end of tenancy cleaning. – Silvia"
"A friend of mine is really satisfied with your services and as I was moving out, decided to book your professional end of tenancy cleaning. I need to admit that the cleaners exceeded my landlord's expectations completely. They were polite and responsive as well as hard-working and consistent. – Melanie"
"I am so glad that I decided to trust this company and I hired their end of tenancy cleaning service. They made the entire process of moving out easy and stress-free and my landlord was more than happy to give me back my full deposit. I recommend every tenant to give them a call when he/ she is moving out. – Patrick"
"I am forever grateful to the cleaners of this company. They managed to make my moving out experience so much more pleasant and less stressful. Thanks to the end of tenancy cleaning service which they performed, the accommodation I was vacating looked spotless and organized. In the end I managed to get my full deposit back. – Sasha"
If you are looking for a way to avoid the stressful end of tenancy cleaning, you can always count on our company to make your moving out day more pleasant. We will be more than happy to help you by providing our professional help and give the accommodation you are vacating a perfect look.
We can assure you that with the help of our commercial cleaning tools and products, we can transform even the messiest place into the most attractive property in entire West Ealing. We promise you that both you and your landlord will be very pleased by the final look of the accommodation.