When you have many things to think and worry about your mind can get extremely busy and stressed out. This is one of the main reasons why people who are moving houses tend to be anxious most of the time and waste this precious moment on worrying about things which are out of their control.
Luckily we have the solution to this annoying issue. It goes by the name of end of tenancy cleaning and you can make a good use of it if you give us a call.
End Of Tenancy Cleaning
Prices
Studio Flat

from £

89

One Bedroom Flat

from £

139

Two Bedroom Flat

from £

165

Three Bedroom Flat

from £

189
The end of tenancy cleaning service is in West Kensington to change your life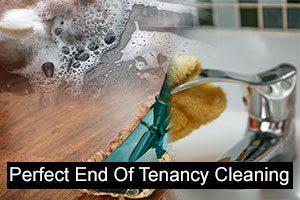 If you schedule your first end of tenancy cleaning session you are going to benefit from the following pros:
The best price-to-performance ratio you can find in our city
48 hour guarantee for the cleaning service
Always ready to answer your questions cleaning technicians and employees
Professional cleaning products and machines used
We are the only cleaning company in West Kensington which boasts a 48-hour guarantee for the service we provide. This means that if during the final meeting with your landlord and the letting agent you work with, one of the parties is not pleased, our cleaning team will go back and re-clean the whole house for you. This is ho dedicated we are to what we do best – make your house a better place to live in.
48-hours guarantee for our service is available with every appointment
In its essence, the end of tenancy cleaning is a deep cleaning service which will proper vacuum your carpets and rugs and treat them with the effective hot water extraction method. Your kitchen will be grease splatters-free and your bathrooms and toilets are going to be disinfected and sanitized in no time.
Services We Provide
Carpet Cleaning
Oven Cleaning
Domestic Cleaning
Builders Cleaning
Flat Cleaning
Office Cleaning
Spring Cleaning
Upholstery Cleaning
If you live in West Kensington and you are interested in scheduling your first end of tenancy cleaning service with one of our teams of professionals, look no further and give us a call. One of our call center representatives is going to answer all your service related questions you might have.
Reliable Pre-tenancy Cleaning Services in London
The pre-tenancy cleaning of your new property is an important part of your moving in process. However, it may be a complicated task. If you are willing to start your new life in a clean and tidy place, you should get rid of all dust, waste and grime that may be found there. This is required both in brand new properties where construction will leave debris and waste all over the place, as well as in places where previous tenants have left grime, dirt and other debris all over the place. The main reason why this type of cleaning may be complicated is the fact that most grime is in places that are usually ignored or out of sight. If you are willing to enjoy your new place in its best condition, give our office agents a call. We will provide you with a professional pre-tenancy cleaning service performed by skilled professionals. They know exactly where to look for dust and grime and how to efficiently get rid of it. Find a list of easy to miss but important areas in each property below.
Benefits of booking our Pre-tenancy Cleaning:
You will save yourself time and will be able to enjoy yourself while our cleaning team is scrubbing and disinfecting the property. By the end of the service you will be able to move in and begin decorating your brand new, fresh, clean and tidy space.
The previous tenants may have had pets ( that may leave unpleasant odours or stains behind), or simply did not clean on a regular basis. We will ensure that the entire property is empty, clean and fresh for your arrival.
You will not have to purchase and use a large number of costly and harmful cleaning products. Our experts will arrive fully prepared with efficient, high-quality, non-toxic cleaning products to clean and disinfect every surface of the house. All of the products we use are safe for both human and animal health.
You will receive a high quality service provided to you by some of the best, most experienced cleaning professionals available on the market. We always focus on delivering good quality results and on the full satisfaction of all our customers.
A list of cleaning chores that demand particular focus:
Carpets – carpets and upholstery require comprehensive cleaning on a regular basis to avoid dust buildup. You'd be shocked how much filth can be found on their surface. We'll use expert steam cleaning equipment to get rid of all stains and grime and sterilise the entire surface.
Bathroom – professional tools and materials are essential to maintain a clean and healthy bathroom. Our experienced cleaners will arrive fully equipped to guarantee that no residues, mildew, or bacteria can be found in the area.
Kitchen – your kitchen may be greasy or smelling bad. The reason for that is the fact that it has not been cleaned in a while. To get rid of all buildup and deposits our cleaning professionals will use the professional tools and products we supply them with.
Hard to reach or hidden places – you will be surprised by the amount of waste and grime hiding in a number of areas throughout the property. Most of these are hard to reach or usually stay hidden – our cleaning experts will deep clean and disinfect them.
Disposal of items and waste – if the property you are moving into has been inhabited in the past, you may want to consider replacing certain items. Mattresses, toilet seats and rugs, for example, are best kept personal and not shared. The cleaning professionals on our team will inspect these items and advise you on how to proceed. Keep in mind that those are items that will be an important part of your life.
Our satisfied clients
"I am really glad I chose your company. The cleaners you sent brought their own equipment and worked really hard for several hours. My landlord was just here to inspect the property and said that it is cleaned perfectly. There is no doubt that I will book with you again. – Richard"
"I had so many things to do when I was moving out and yet losing the deposit wasn't an option for me. A friend recommended your company and I called without any hesitations. Your cleaners did their job very well and helped me to present the property in excellent condition. – Becky"
"I never though that moving out can be this easy and stress-free. I am very happy that I came across the end of tenancy cleaning service which this company offers. I booked them to help me on my moving out day and this was a very smart decision. Not only was I charged a very reasonable fee but I also managed to get my full deposit back. – Jake"
"If it wasn't for the hard work of the cleaners of this company I wouldn't have got my full deposit back. The cleaners who carried out the end of tenancy cleaning service managed to completely transform the accommodation I was vacating and in the end I got my full deposit back. – Ella"
Don't hesitate to call our company and ask us to help you on your moving out day. We will gladly demonstrate you that this activity can be less stressful and you can enjoy a positive outcome out of it. Book our end of tenancy cleaning service and forget about your tenancy problems.
You can be certain that our cleaners are the best professionals in entire West Kensington and they are all trained to provide the best professional help and give any accommodation a sparkling clean look. In addition to the excellence of our service, we also make sure to charge very reasonable fees.