While you are moving out many things can happen and most of them are out of your control. You have to think about a hundred things while you are packing all your belongings and making sure you haven't forgotten something small and miscellaneous in a random drawer in your house or under your bed. What you really need to do is focus on the more important things and making your last days in your house memorable, while our cleaning techs get the job done for you in the most professional way possible.
End Of Tenancy Cleaning
Prices
Studio Flat

from £

89

One Bedroom Flat

from £

139

Two Bedroom Flat

from £

165

Three Bedroom Flat

from £

189
The day was saved thanks to our end of tenancy cleaning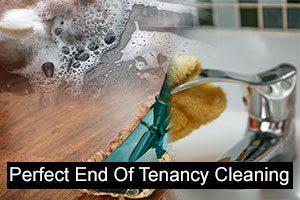 The cleaning techs we work with are some of the most renown professionals in the end of tenancy cleaning field. They are true specialists with many years of experience, which have had the chance to face many difficulties and various situations in their practice in White City. This has made them better at what they do and they are not afraid to show you just how far their professionalism can reach.
Using the most advanced cleaning products, machines and gadgets for professional use, the are able to get rid of all stubborn stains, marks and dried out grease stuck to any surface and texture.
Receive your security deposit with our 48-hours-guaranteed service in White City
During our end of tenancy cleaning our specialists are going to thoroughly clean and condition your whole house preparing it for the new tenants to move in. All floors are going to be scrubbed, mopped and polished, so they regain their initial sheen.
The carpets and rugs in your house will be deep cleaned with our powerful vacuum cleaning machines and the powerful hot water extraction treatment. Every flat surface in your house will be carefully dusted and a protective product will be applied to it.
Services We Provide
Carpet Cleaning
Oven Cleaning
Domestic Cleaning
Builders Cleaning
Flat Cleaning
Office Cleaning
Spring Cleaning
Upholstery Cleaning
All White City residents can benefit from our end of tenancy cleaning service. Dial one of the phone numbers listed below and our call center representatives are gong to answer al your end of tenancy cleaning related questions. We have cleaning teams available for booking seven days per week – give us a call!
Reliable Pre-tenancy Cleaning Services in London
The pre-tenancy cleaning of your new home is an essential component of the relocation process. However, it may be a difficult task. If you want to start your new life in a neat and organised environment, you should remove all of the dust, debris, and filth that may be there. This is essential both in new homes where building and construction will leave waste and debris everywhere, as well as in situations where former tenants have left filth, dirt, and other litter all over the place. The fact that most filth occurs in locations that are generally ignored or out of sight is the major reason why this form of cleaning may be tough and is best left to professionals. Give our office agents a call if you want to enjoy your new home in the finest possible condition. We will provide you with a professional pre-tenancy cleaning service conducted by qualified employees. They know where to check for dust and filth and how to effectively remove it. Below is a list of crucial but easily overlooked locations in each property.
Benefits of booking our Pre-tenancy Cleaning:
The time you will save by leaving the cleaning of the home to our specialists will allow you to better manage your entire relocation process, have time to pack and organise your goods, and simply enjoy the entire process. We will ensure everything is perfect for your arrival.
All traces of former occupants will be removed. This includes odours, stains, personal items and other unpleasant items that may interfere with your enjoyment of the property. We will work hard to ensure that the house is spotless and ready for your arrival.
All cleaning products used on your apartment will be of the finest quality and exceptionally effective against oil and dirt. They are also entirely organic, biodegradable, and do not contain any harsh and hazardous chemicals. Your health will not be jeopardised in exchange for a clean house.
The property will be completely disinfected and prepared for your arrival. We will ensure that all corners and hidden areas of the home have been sanitised. You may rest assured that the work we deliver will be of the highest quality.
A list of cleaning chores that demand particular focus:
Carpets – you will be surprised by the amount of dirt, dust and germs that are hiding in the fibres of your carpet or upholstery. To provide great results, we will steam clean their surface and ensure all stains and irritants have been removed. The area will be disinfected.
Bathroom – one of the most important aspects of the cleaning procedure is the deep cleaning of the bathroom. Strong chemicals and a lot of wiping are normally involved. Our specialists know how to tackle all challenges in the most effective way using non-toxic products..
Kitchen – your kitchen may be greasy or smelling bad. The reason for that is the fact that it has not been cleaned in a while. To get rid of all buildup and deposits our cleaning professionals will use the professional tools and products we supply them with.
Hard to reach or hidden places – you should not skip the cleaning of hidden locations around the house if you want to clean it thoroughly. They tend to conceal filth, dust, grime, and bacteria. Our cleaning professionals will ensure that everything has been thoroughly cleaned and disinfected.
Disposal of items and waste – to keep everything at your new property clean and healthy you may need to dispose of some items and replace them with new ones. Those are personal or regularly used objects such as toilet seats, bathroom rugs and curtains, mattresses and others. We will carefully inspect those for you and clean or replace them when needed. You will be able to enjoy your immaculate, sterilised home.
Our satisfied clients
"The cleaners arrived exactly on time. They worked really hard for several hours and the final result was fantastic. Every area of the leased property was gleaming. The landlord was very satisfied and I was able to move out without any problems. Will certainly call you again. – Sam"
"Everything from the conversation with the office assistant to the actual cleaning was great. The team arrived exactly at 10 o'clock and as you promised after their performance the property was spotless. Thank you for your professional attitude. I will definitely book with you again. – George"
"I never thought that my moving out would be this easy. I am very happy that I cam across this company and their end of tenancy cleaning service. The cleaners who came to help me transform the look of the place I was vacating were amazing people who clearly knew what they were doing. – Archie"
"Thanks to the hard work of the cleaners of this company I managed to achieve a wonderful look for the accommodation I was moving out of last month. They performed a top-notch end of tenancy cleaning service which cleaned even the toughest stains and the entire property was sparkling clean. – Scarlett"
If you are moving out and you are worried about the look of the property you are vacating, you can always contact our company and ask us about our professional end of tenancy cleaning service. We are a cleaning company with a lot of experience in this field and we know how to provide the best professional help in entire White City.
Our cleaners are friendly, reliable and hardworking people who will work hard to match all of your requirements and give the accommodation that you are vacating a sparkling clean look. We assure you that you will be able to get your deposit back in no time.