We understand how stressful moving out can get and we are here to offer you our professional end of tenancy cleaning service and provide you with the best cleaning available in Whitechapel, Shadwell. Unlike other end of tenancy cleaning services our schedule is flexible enough to fit you busy time table. Also, our rates are negotiable and affordable.
When moving out, a lot of preparations and errands need your immediate attention, you would probably prefer doing them, instead of cleaning your soon to be ex property and wasting an entire day with the rubber gloves on.
End Of Tenancy Cleaning
Prices
Studio Flat

from £

89

One Bedroom Flat

from £

139

Two Bedroom Flat

from £

165

Three Bedroom Flat

from £

189
One less thing to worry about when moving out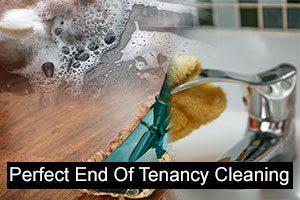 All you need to do is call our lines and schedule a date and time that works for you. We guarantee to arrive at your property within 48 hours of placing the call. Our operators will explain thoroughly the whole cleaning process to you. Feel free to weight in and express how you feel about it. We can provide a customized cleaning plan for you to better understand how our service work!
Efficient and diligent cleaning technicians
Guarantee your full bond back
Professional care and supervision
Only the latest cleaning products and equipment
Fast and effective cleaning
Efficiency as a key to our success
All of our cleaning technicians have underwent background checks and special training in order to provide excellent cleaning results for you. They are diligent and self-assured, they have years of experience in end of tenancy cleaning service and we personally guarantee that there isn't dirt, dust or clutter that can escape their sight.
Services We Provide
Carpet Cleaning
Oven Cleaning
Domestic Cleaning
Builders Cleaning
Flat Cleaning
Office Cleaning
Spring Cleaning
Upholstery Cleaning
As one of the best end of tenancy cleaning services located in Whitechapel, Shadwell we take great pride in the work of our professional technicians. Every day hundreds of tenants and landlords turn to us for a cleaning. We leave our work speak for itself, and as it so happens, our work is pretty chatty! The cleaning we can provide for you is as efficient as effective and we like nothing better than seeing your smile after witnessing the end results by yourself.
Reliable Pre-tenancy Cleaning Services in London
When moving into a new home, you should thoroughly clean it before setting your personal possessions inside. This is an excellent approach to start your new life in a clean, fresh environment. However, this form of cleaning can be complex and offer unexpected obstacles which require a professional approach, techniques, and supplies. If you are moving into a brand new building, construction debris must be removed, and if you are renting an existing home, filth, grime and rubbish from past owners may be discovered everywhere, including in some concealed corners. Among all the responsibilities that come with relocating (packing, organising transportation, and so on), you may find yourself short on time. Save time and money by booking our pre-tenancy cleaning service. Our professionals are knowledgeable and will utilise all of their expertise to remove any concealed filth and rubbish. Here are a few locations that should be cleaned but are often overlooked:
Benefits of booking our Pre-tenancy Cleaning:
The amount of time and effort you save by booking our cleaning service will allow you to pay more attention to the organisation part of the moving process. your apartment will be cleaned and disinfected and you will be able to move in right away.
All signs of previous inhabitants will be eliminated. Tha involves smells, stains, waste and other unpleasant things that may prevent you from enjoying your time at the property. We will ensure the home is absolutely clean and ready for you.
You will not have to buy and use a lot of expensive and toxic cleaning products. Our professionals will arrive fully equipped with efficient, high quality non-toxic cleaning solutions that will help them clean and disinfect every surface of the property. All products we use are safe for human and pet health.
You will receive one of the best, most high-quality cleaning solutions in . We work with qualified and knowledgeable specialists who will completely clean and disinfect the entire home. All your personal demands will be taken into consideration.
A list of cleaning chores that demand particular focus:
Carpets – Carpets and upholstery are both easily stained and may gather a lot of dust, filth, and debris. A. We use a vigorous steam cleaning process that removes all stains while also disinfecting the surface.
Bathroom – one of the most important aspects of the cleaning procedure is the deep cleaning of the bathroom. Strong chemicals and a lot of wiping are normally involved. Our specialists know how to tackle all challenges in the most effective way using non-toxic products..
Kitchen – your kitchen may be greasy or smelling bad. The reason for that is the fact that it has not been cleaned in a while. To get rid of all buildup and deposits our professionals will use the professional tools and products we supply them with.
Hard to reach or hidden places – there may be large amounts of dirt and grime hidden in various areas throughout your entire property. These are usually out of sight or hard to reach. Our professionals will reach all of them and use efficient products to thoroughly clean them.
Disposal of items and waste – there are certain objects in each property that are best replaced. If your property has been previously lived in, you may want to purchase a new mattress (or protective cover), toilet seat, shower curtain, rugs and other items that are commonly used. The items are best kept personal – our professional cleaners will check these items, clean what could be fixed and provide you with a solution.
Our satisfied clients
"I recommend this company to everyone. They carried out the post-tenancy clean up in my flat and helped me to move out without any problems. Their cleaners are very friendly and diligent people and I am extremely satisfied with their work. Finally a reliable cleaning company! – Nora"
"I always book your end of tenancy cleaning when I need to move out. Your cleaners make a magnificent performance every time and help me to return the property in excellent condition. I have recommended your services to many people already. You are a trustworthy cleaning company – Samantha"
"If only I knew that moving out could be this easy, I wouldn't have worried that much. A friend of mine suggested me to try the end of tenancy cleaning service of this company when I was moving out and I am so glad that I booked their help. Thanks to them the apartment I was vacating looked fantastic. – Luna"
"Last month I was moving out and I decided to give this company's end of tenancy cleaning service a try. I am so glad that I hired them. The cleaners managed to achieve a spotless look for the accommodation I was vacating and my landlord was so glad with the look of his property that he gave me back my entire deposit. – Clara"
When the tenancy agreement is about to expire, you need to start planning the moving out. You have to take care of packing all your belongings, then transferring them to your new home, etc.
However, there is one more important thing you need to take care of- the final cleaning. If you are not capable of doing it on your own, you can always turn to our company and book our excellent end of tenancy cleaning services.
We suggest that you consider the idea of turning to us because not only are our prices affordable but we can guarantee excellent end results. We are operating in Whitechapel.