Your rental contract is soon to finish and you want to be sure the property is in impeccable condition before you present it to your landlord? We can arrange that. Our end of tenancy cleaning checklist is comprehensive enough to ensure the pristine level of cleanliness required for a worry-free moving out.
Our company was established several years ago in Woodford and during our practice, we have gathered the necessary profound knowledge and workforce to deliver end of tenancy cleaning of high quality. We are open all week long and our skilful cleaners will visit you at the first convenient time for you. The good news is that their professional help won't cost you a fortune.
End Of Tenancy Cleaning
Prices
Studio Flat

from £

89

One Bedroom Flat

from £

139

Two Bedroom Flat

from £

165

Three Bedroom Flat

from £

189
Your trusted cleaning contractor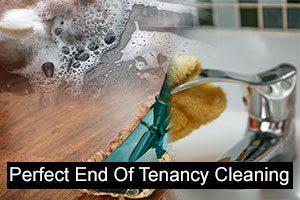 With us your leased property is in safe hands because our vetted cleaners have undergone a professional training program, which enables them to work in a quick and efficient manner, eliminating the persistent traces of dirt with one blow. In addition to this, we supply them with up to date cleaning equipment, which adds to the quality of their work. Once in your leased property, they won't leave until every area is completely free of grime.
Fully trained cleaning experts and what else?
Prices within the reasonable limits
Cleaning equipment included in the price of the service as well
Assistance in the whole Woodford
A guarantee for your landlord's satisfaction
Well-mannered and friendly call centre agents
Hassle-free moving out for everyone in Woodford
We are aware that the main concern of every tenant is to keep the full amount of their deposit. For this purpose, our end of tenancy cleaning has a 48-hours guarantee. In case of any problems during the inventory inspection, we will send our cleaners back to take care of the specific areas free of charge.
Services We Provide
Carpet Cleaning
Oven Cleaning
Domestic Cleaning
Builders Cleaning
Flat Cleaning
Office Cleaning
Spring Cleaning
Upholstery Cleaning
If you also want to benefit from our professional help, don't hesitate to contact us. We have enough of hard-working cleaners and they are always available to prepare your leased property for the inventory inspection. We guarantee that your landlord will find their performance impeccable and you will keep your deposit.
Reliable Pre-tenancy Cleaning Services in London
It is critical to thoroughly clean the new home you are moving into. It will give you a fresh start in life and allow you to enjoy a clean, organised, and healthy environment. However, keep in mind that this sort of cleaning may be rather difficult, especially if you are far too preoccupied with the other chores that come with the moving process. This is due to the vast quantity of filth and grime that exists all over the house, particularly in concealed corners. In addition, depending on the property (whether it is brand new or has been inhabited already), there may be construction debris and grime to remove, filth left behind by past renters, or objects to replace or fix. Schedule an appointment with one of our customer service representatives to save time and effort. Our team of experts will clean everything thoroughly, even spots that are difficult to reach or are often neglected throughout the cleaning procedure. Find a list of some of them below.
Benefits of booking our Pre-tenancy Cleaning:
By ordering our cleaning service, you will be able to slow down the moving process and have more free time to enjoy this important period in your life. Our cleaning professionals will guarantee that you arrive at a beautiful house that is ready for you to make new lovely memories in.
The previous renters may have left unpleasant scents or stains). Especially if they did not keep a regular cleaning schedule. We will make sure that the entire property is clean, tidy and ready for you when you arrive.
Professional, non-toxic products will be used in the process. WHile most grease and grime requires strong solutions, the supermarket bought products you may end up buying can be full of dangerous chemicals, especially when used in large quantities. We utilise free of harsh chemicals but efficient materials throughout the entire service.
Your entire property will be deep cleaned and disinfected by some of the best and most experienced cleaning specialists on the market. We consistently prioritise producing high-quality outcomes and ensuring complete client satisfaction.
A list of cleaning chores that demand particular focus:
Carpets – carpets and upholstery require deep cleaning once in a while in order to stay dust and stain free. You will be surprised by how much grime hides in their fibres. To efficiently get rid of all that and disinfect the entire surface we will use professional steam cleaning equipment.
Bathroom – the thorough cleaning of a bathroom is an extremely important part of the cleaning process. It usually involves strong chemicals and a lot of scrubbing. However, our experts know how to approach all issues in the most efficient, yet safe way possible.
Kitchen – Your kitchen may be stained or smelly – this most probably is because it has not been cleaned in a long time. Our cleaning professionals will utilise the specialised equipment and materials we provide them with to remove all buildup and residues.
Hard to reach or hidden places – Starting a new life in a new location necessitates the removal of all debris and waste that have gathered. These can be discovered in places you would never expect to find them. Our professionals know where to look and will guarantee that no dirt is left behind, even in locations that remain hidden.
Disposal of items and waste – If the home you are moving into has already been occupied, you may want to consider replacing a few things. Mattresses, toilet seats, and carpets, for example, should be kept private and not shared. Our team of certified technicians will check these goods and advise you on how to proceed. Remember that these are objects that will play a significant role in your life.
Our satisfied clients
"I recommend this company to everyone who is about to change their tenancy. They cleaned my leased flat a couple of days ago and did a great job. The cleaners came on time and work hard for a couple of hours. When they were ready the property was as clean as never before. – Margaret"
"My boyfriend and I were moving out and as both of us were pretty occupied we decided to book professional end of tenancy cleaning. We called you and on the next day the cleaners were at home. I need to admit that they did their best and exceeded the expectations of our landlord completely – Danny"
" A week ago I hired your end of tenancy cleaning service. The end results of the cleaning that you provided was very thorough and satisfying and I am certain that you were the sole reason I got back the full amount of my deposit without any casualties. – Sara"
" There was no way I would clean the whole apartment by myself. Even if I did I doubt that I would have done a good job to earn back my deposit. Fortunately I got your service recommended to me from a friend of mine and it all worked out. – Jenny"
Every tenant knows that hiring a professional cleaning company at the end of the tenancy is essential. Landlords expect the same standard of cleanliness stated in the move-in report and not everyone is able to spend a lot of time cleaning.
If you are about to vacate a property in Woodford, we invite you to take advantage of our first class end of tenancy cleaning. The service includes a comprehensive cleaning of everything in the rental accommodation. Our cleaners will arrive at the appointed time armed with the necessary cleaning arsenal and simply get to work. Have no doubt in their abilities. Everyone in our team has spent many hours cleaning post tenants.