We are reputable and well respected cleaning supplier operating in all of Woolwich. Our cleaning services have helped great number of customers. Their satisfaction is what keeps us moving forward. We stop at nothing when it comes to cleaning. The end of tenancy cleaning service is the best feature of our company. Take advantage of it and be sure that you will get your deposit money back.
Sometimes we all have the feeling that 24 hours are not enough to take care of everything. With this busy life in this dynamic world, it happens like the cleaning chores are always left behind. We guess that the last thing you can think about before moving out is the cleaning. If you let us, we will save you the bother and take care of it.
End Of Tenancy Cleaning
Prices
Studio Flat

from £

89

One Bedroom Flat

from £

139

Two Bedroom Flat

from £

165

Three Bedroom Flat

from £

189
Caring end of tenancy cleaning services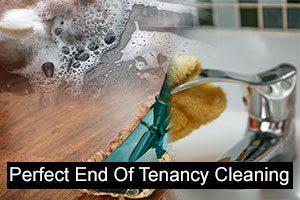 We are always ready for action speaking about cleaning. If you want to get keep your security deposit, book with us. We are experts in end of tenancy cleaning and we always provide 100 percent satisfying results.
The cleaners we hire are well-experienced and skilled to give you nothing but exceptional cleanliness. They are all trained, motivated and devoted to cleaning. They do not find it tedious or irritating. If you book with us, you will see for yourself that they can diligently clean your home just like they would clean their own.
Proper and thorough end of tenancy cleaning services in Woolwich
The service include cleaning of the entire property. However, if you need just a specific area to be cleaned or just a specific chore to be done, we are ready to follow your requirements. Our housekeepers will clean all kitchen surfaces, cupboards, counter tops, light fixtures and switches, wipe dust off, clean windows, sanitise sinks, bathtubs, showers, tiles, sweep, vacuum and mop all floors. You can even combine our end of tenancy cleaning services with oven or carpet cleaning.
Services We Provide
Carpet Cleaning
Oven Cleaning
Domestic Cleaning
Builders Cleaning
Flat Cleaning
Office Cleaning
Spring Cleaning
Upholstery Cleaning
Make your landlord happy with our end of tenancy cleaning services. For a very economical price the property will sparkle again with cleanliness. Call us to book an appointment.
Reliable Pre-tenancy Cleaning Services in London
To be able to enjoy the new property you are moving into, a deep cleaning of the entire property is required. If you would like to have a fresh start in a neat place, give us a call and book our pre-tenancy cleaning service. It is important to have this task performed by professionals since it usually requires special tools and products, as well as a unique approach. The main reason for this is the fact that a lot of the grime may be hard to remove or simply hidden. If you are moving into a newly built property, there may be dust, grime and industrial waste. However, if you are moving into a property that used to have previous inhabitants, there may be smells, stains and rubbish left behind by them. Trust our experts with this task – they will efficiently clean the entire property and prepare it for your arrival. Do not hesitate to reach out to us – a lot of the grime that needs to be cleaned is usually easy to miss or hard to remove. You may rest assured that our professionals will do just that.
Benefits of booking our Pre-tenancy Cleaning:
You will be able to save time and effort. Moving into a new place can be exciting but you will probably be preoccupied with packing, organising the moving process, etc. By booking our company you will be able to enjoy the process, keep good memories and start on a clean slate.
You will be able to enjoy a clean, tidy and beautiful new home. Our cleaning experts will work hard to remove all stains, odours and waste left behind by previous inhabitants. Rest assured that you will arrive at a perfect home.
We find our customer's health as important as the quality of our work. This is why we only utilise non-toxic, chemical-free but efficient cleaning solutions. All of their are of professional grade and high quality and will ensure that your new home is clean while safe for your loved ones at the same time.
The property will be completely disinfected and prepared for your arrival. We will ensure that all corners and hidden areas of the home have been sanitised. You may rest assured that the work we deliver will be of the highest quality.
A list of cleaning chores that demand particular focus:
Carpets – if carpets have not been regularly cleaned, they may be full of stains, dust, grime and irritants. We will steam clean them using professional grade devices, as well as powerful but non-toxic cleaning solutions that will not cause harm to the surface.
Bathroom – the large amount of moisture and warmth make the bathroom a favourite place for germs, mould and other grime. This area of the property has to be thoroughly cleaned with powerful solutions and tools to get rid of those. This is exactly what our professionals will do as part of the service.
Kitchen – Scrubbing and high-quality products will be necessary if you want to appreciate your kitchen in its optimum condition. Our cleaning crew will arrive well equipped to remove all stains, buildup and bad smells.
Hard to reach or hidden places – most of the dirt and grime hidden in a property cannot be easily seen. The fact that the areas that need to be cleaned are so easy to miss makes the cleaning process hard and complicated to carry out. Our cleaning experts will reach all of them and thoroughly clean them.
Disposal of items and waste – unfortunately, even after the deep cleaning of the property, some items will still need to be replaced or disposed of. Those are items that may contain germs, bacteria and have been personally used by other people ( unprotected mattresses, pillows, toilet seats, towels, rugs, shower curtains and others). Our cleaning experts will help you with this task.
Our satisfied clients
"I am very satisfied with your cleaners. They did a great job cleaning my leased property yesterday. Thanks to their help I was able to present it in impeccable condition and keep the full amount of the deposit. I would recommend you to everyone. – Sally"
"It was really kind of you to reply to my request so quickly. The cleaners you sent worked hard for several hours and the result was magnificent. My landlord was very satisfied with the level of cleanliness and I didn't have any problems to move out. This is what I call a reliable cleaning company. – Jenny"
"I was desperately searching for a professional end of tenancy cleaning 3 days before I move out. Thanks to these guys I was able to present the property in good condition and keep the deposit. The cleaners really did their best and managed to complete the task for 4 hours. Great job. – Andrew"
"I've changed my leased property several times already and never clean the property on my own. I am simply calling you and your cleaners take care of everything. Excellent end of tenancy cleaning at a decent price. Thank you for your professionalism. – Samuel"
As you probably know, end of tenancy cleaning must be done by the outgoing tenant. If you do a good job, you will receive a full refund on your deposit money. If you fail, however, you will have to leave without your deposit money.
So, instead of trying to clean by yourself, let us help you. We offer professional end of tenancy cleaning services available for booking throughout the week and also on bank holidays as well. Choose us and the results will please you, we promise. Our company works in Woolwich. Contact us today and you will love it.