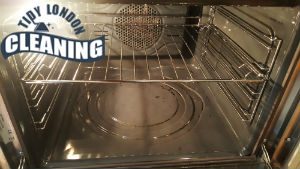 Homemade food is definitely worth the efforts and it can be really satisfying when you know that you created the dish with your own two hands.
If you like to experiment with recipes and you want to always enjoy good results, then you must take a proper care of your oven. A clean oven equals tasty and healthy food. This is why we recommend you to do a thorough cleaning regularly.
We know that this chores often takes a lot of time and elbow grease and you are definitely not enjoying the endless scrubbing of tough stains. This is why we suggest you to try the services of a professional cleaning company.
If you live in Arkley, you can definitely entrust your appliance to our care and enjoy our wonderful oven cleaning service.
Oven Cleaning Prices Arkley
Oven Cleaning Services
Prices
Single Oven Cleaning

£

60

Double Oven Cleaning

from £

79

Extractor Cleaning

£

20

Cooker Hob Cleaning

£

23
Don't hesitate to try our wonderful oven cleaning. We will make sure that your appliance is cleaned to perfection and if you ask us, we can also change the fan or the filter, so that your appliance can work properly and you can always feel safe in your home.
We use only professional tools and products to make sure that the final result of our work is always wonderful.
Enjoy wonderful homemade meals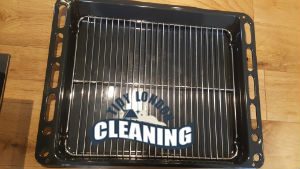 There is no need to procrastinate the tiresome oven cleaning anymore. We can take on this uneasy job and give your appliance a wonderful look in no time.
If you decide to trust us and book our oven cleaning service, we will prov you that we are very reliable and we are capable of making your oven look and work as good as a new one. Don't hesitate to give us a call any time and see for yourself that we offer the best professional help in entire NW7.
These are the advantages of choosing our wonderful service:
Our service is very budget-friendly
All of our technicians are extremely polite and they are always on time
We always use our own professional tools and products for the cleaning/li>
Our workers are capable of extending the lifespan of your appliance tremendously
We can fit all of your needs and preferences
How our Professional Oven Cleaning service works
A healthy, clean, and beautiful house requires frequent deep cleaning of the oven. If not done properly, it can lead to oil and dirt accumulation, as well as burnt smells or smoke anytime the oven is turned on. To avoid this, schedule our high-quality oven cleaning service. Our skilled technicians will save you time and effort by thoroughly cleaning and degreasing your oven both inside and out. They will utilise professional quality, non-toxic cleaning solutions and special instruments. We guarantee amazing outcomes every time. The best thing is that you will be able to cook your favourite foods as soon as our technicians finish their work ( thanks to the chemical free products we use). Do not be hesitant, reach out to us and leave this task to our cleaning teams. Below, you can find a detailed list of all steps that will be taken by the cleaners during the service.
In order to prevent splashes of grease and grime in your kitchen, our cleaning experts will place a protective sheet on the floor in front of your oven before the cleaning process actually begins.
The first stage in the oven cleaning service is to disassemble all detachable parts and immerse them in a powerful cleaning solution that is located in special heated tanks in our vans. This product effectively removes any burnt residue from their surface.
The cleaning crew will next proceed to clean the inside of your oven. They will apply a unique cleaning paste to the whole surface of the appliance. It is devoid of dangerous chemicals but strong enough to dissolve the oil and charred residue. The cleaning solution will be activated by the heat of your oven.
Meanwhile, your oven's exterior and stove top will be cleaned. The trained experts will scrape away any particles and residue on the surface before spraying it with cleaning solution, wiping it down with a microfiber cloth, and fully disinfecting it.
The cleaning professionals will remove the cleaning paste from the inside of your oven – at this point all grease and grime will be dissolved. The surface will be thoroughly cleaned, polished, and disinfected by the experts.
All the grease and grime will be dissolved from the surface of the removable parts. They will be wiped down, shined and thoroughly disinfected.
All the parts will be put back in the oven and the entire appliance will be wiped down and disinfected one last time. Everything will be left immaculate.
Hassle-free contact process
We provide thorough oven cleaning services, and all you have to do to schedule one is contact us and speak with one of our office staff about the issue at hand. They are always accessible to assist you in developing the best cleaning solution for your specific situation. You will be able to choose every aspect of the job and make specific requests. Because our working hours are quite flexible, we will be able to accommodate your busy lifestyle. Do not hesitate to call us today and arrange our oven cleaning service. Some of the greatest cleaning specialists in the industry will tend to all your needs and supply you with high-quality outcomes.
Our satisfied clients
"I am very glad that I came across this company and their oven cleaning service. They managed to give my appliance a brand new look and it took the technician no time to tackle all the stains. I was amazed by the wonderful quality of the service and the inexpensive fee I was charged. – Seren"
"You have the best oven cleaning services and I can say that they definitely surpassed my expectations. I didn't believe that my oven will look so good again, but your cleaning experts did a really good job and proved me I was wrong. I will rely on your help again, be sure about that!" – Tim
"I am happy that my friend recommended your services to me and I am completely satisfied with the results that I got from you. My oven is finally clean after all of the efforts that I put. Thank you for the help and for the friendly attitude. You are the best!" – Kayla
We are a professional oven cleaning service located in Arkley and we can refresh your oven by performing a thorough deep cleaning both inside and outside the appliance. The removal of burnt food stains and oil is guaranteed due to our professionalism and long-time experience handling different stubborn type of stains.
We provide the cleaning materials and tools ourselves, our technicians will bring them upon arrival and refresh your oven in no time. We do not conduct cleanings using chemical-influenced cleaning materials which endanger your well-being by spoiling the meal. All of our cleanings are entirely environment-friendly and organic.