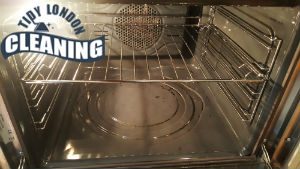 Homemade food is definitely worth the efforts and it can be really satisfying when you know that you created the dish with your own two hands.
If you like to experiment with recipes and you want to always enjoy good results, then you must take a proper care of your oven. A clean oven equals tasty and healthy food. This is why we recommend you to do a thorough cleaning regularly.
We know that this chores often takes a lot of time and elbow grease and you are definitely not enjoying the endless scrubbing of tough stains. This is why we suggest you to try the services of a professional cleaning company.
If you live in Arkley, you can definitely entrust your appliance to our care and enjoy our wonderful oven cleaning service.
Oven Cleaning Prices Arkley
Oven Cleaning Services
Prices
Single Oven Cleaning

£

45

Double Oven Cleaning

from £

63

Extractor Cleaning

£

20

Cooker Hob Cleaning

£

23
Don't hesitate to try our wonderful oven cleaning. We will make sure that your appliance is cleaned to perfection and if you ask us, we can also change the fan or the filter, so that your appliance can work properly and you can always feel safe in your home.
We use only professional tools and products to make sure that the final result of our work is always wonderful.
Enjoy wonderful homemade meals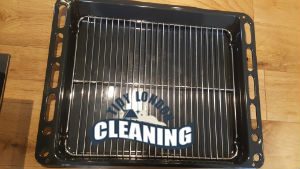 There is no need to procrastinate the tiresome oven cleaning anymore. We can take on this uneasy job and give your appliance a wonderful look in no time.
If you decide to trust us and book our oven cleaning service, we will prov you that we are very reliable and we are capable of making your oven look and work as good as a new one. Don't hesitate to give us a call any time and see for yourself that we offer the best professional help in entire NW7.
These are the advantages of choosing our wonderful service:
Our service is very budget-friendly
All of our technicians are extremely polite and they are always on time
We always use our own professional tools and products for the cleaning/li>
Our workers are capable of extending the lifespan of your appliance tremendously
We can fit all of your needs and preferences
"I am very glad that I came across this company and their oven cleaning service. They managed to give my appliance a brand new look and it took the technician no time to tackle all the stains. I was amazed by the wonderful quality of the service and the inexpensive fee I was charged. – Seren"
More Arkley Information
This North London district is situated within the historic country of Hertfordshire. Arkley is defined as a long village lying between Stirling Corner and Barnet. It is one of the highest points in the capital.
The name of the place is of uncertain origin. According to some sources, it refers to a meadow with closed baskets. It is notable to mention that the area includes a number of sites of importance for nature conservations.
Arkley South Fields and Glebe Lane Pastures are only some of them. Two of the notable buildings here are Saint Peter's Church and Arkley Windmill. The former was opened in 1840 as a private chapel and the letter fuctionated until 1806. Arkley is also a home to some original pubs. T'Ark, for example, is the perfect place for a long Sunday lunch. It boasts a cosy atmosphere and an impressive list of wines.
"You have the best oven cleaning services and I can say that they definitely surpassed my expectations. I didn't believe that my oven will look so good again, but your cleaning experts did a really good job and proved me I was wrong. I will rely on your help again, be sure about that!" – Tim
"I am happy that my friend recommended your services to me and I am completely satisfied with the results that I got from you. My oven is finally clean after all of the efforts that I put. Thank you for the help and for the friendly attitude. You are the best!" – Kayla
We are a professional oven cleaning service located in Arkley and we can refresh your oven by performing a thorough deep cleaning both inside and outside the appliance. The removal of burnt food stains and oil is guaranteed due to our professionalism and long-time experience handling different stubborn type of stains.
We provide the cleaning materials and tools ourselves, our technicians will bring them upon arrival and refresh your oven in no time. We do not conduct cleanings using chemical-influenced cleaning materials which endanger your well-being by spoiling the meal. All of our cleanings are entirely environment-friendly and organic.