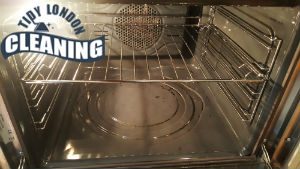 At a certain point, every oven needs to be cleaned entirely and rid of the stubborn grease deposits.
If your dynamic lifestyle doesn't allow you to carry out a comprehensive oven cleaning, you are welcome to hire one of our skilful operatives to do the job in a prompt and efficient way. They can assist you at your preferred time frame everywhere in Balham.
Turn to our company and you won't be disappointed. What we offer you is a profound cleaning of every component of your oven, provided by a qualified cleaner. We have assisted already hundreds of people and our professional help is always deeply appreciated.
Oven Cleaning Prices Balham
Oven Cleaning Services
Prices
Single Oven Cleaning

£

60

Double Oven Cleaning

from £

79

Extractor Cleaning

£

20

Cooker Hob Cleaning

£

23
It doesn't matter if you own a single, a double oven, a range or an Aga oven, our skilful operatives know how to deal with all of them.
In order to deliver a reliable cleaning solution to our customers, we have gathered in a team plenty of hard working and knowledgeable individuals with wide experience in the field of cleaning.
Have no doubts in their abilities because they are properly trained and armed with the latest cleaning solutions. Regardless of the condition of the oven, it will be in excellent condition when they leave your home.
Meticulous oven cleaning services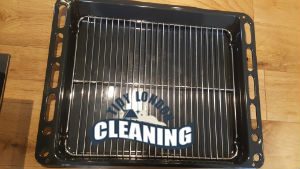 In the service that we offer you is included disassembling of the oven, comprehensive cleaning of all components, the door and any ancillary items as well as polishing the exterior of the appliance.
For your peace of mind our cleaning methods, don't involve any toxic cleaning products. There is no time limitation of the service, so our technician will stay with you until the best possible result is ensured.
If you also want to see your oven sparkling again, don't hesitate to give us a call. We can assist you quickly everywhere in Balham and the price that you will pay for our professional help fits your budget completely.
In our special offer for you is included:
Meticulous oven cleaning at a relatively good price
Prices unbeatable all over Balham
Our assistance also on weekends and bank holidays
Environmentally-friendly cleaning materials
Plenty of helpful and well-mannered call centre agents
How our Professional Oven Cleaning service works
Is your oven greasy, smelling burned or smoking when you turn it on? The reason for that could be the lack of regular cleaning. This appliance requires deep cleaning and disinfection. If you lack the time, skills, tools or products, do not hesitate to give us a call and schedule our oven cleaning service. A team of cleaning professionals will arrive at your property and deep clean your entire oven, including your stove top. High quality tools and non-toxic but efficient cleaning solutions will be used during the service and all signs of burned residue, grease and grime will be eliminated. You will be able to enjoy cooking your favourite meals as soon as the cleaners complete the job. We guarantee the high quality of the final results. All tasks included in the service are listed below.
Before the actual cleaning of the oven begins, our expert professionals will cover the floor in front and around your appliance with a plastic sheet. That way, any grease splatters and other grime will be prevented from staining your floor.
After inspecting the appliance and its condition, its removable parts will be taken apart. The cleaning experts will bring them to soak in specialised heated tanks located in our vehicles which are full of powerful cleaning solutions.
A premium-quality cleaning paste of non-toxic origins will be used to clean the inside of your oven. The cleaning professionals will apply it all over the interior of your oven, turn on the heat, and leave it to sit. The heat will activate the paste, assisting it in removing any filth and buildup from the surface.
The exterior of your oven will be thoroughly cleaned as the next step in the oven cleaning process. The oven's exterior and stove top will be scraped and all grease, filth, and buildup will be efficiently eliminated from the surface. The cleaning crew will then clean and disinfect it.
Then, the oven will be left to cool down and the cleaning paste will be removed from its interior. All grime will come off along with the product. The cleaning experts will wipe the inside of the oven down and disinfect it.
All the grease and grime will be dissolved from the surface of the removable parts. They will be wiped down, shined and thoroughly disinfected.
Your appliance will be reassembled, and everything will be thoroughly cleaned. All surfaces, buttons, and handles will be disinfected by the cleaners.
Hassle-free contact process
All you have to do to receive some of the top quality results on the market is give us a call and bok our professional oven cleaning service. Our office representatives will assist you in completing the booking process and answer every question you may have. You will be able to personalise your service and tailor it to your specific needs. Inform your booking agent of any extra services or personal requests you may have. Everything will be organised in your best interests, and you will receive a customised, unique oven cleaning service from some of the most competent specialists in the region. The amazing quality of the final results is guaranteed so waste no time and give us a call.
Our satisfied clients
"You have the best oven cleaning services and I was very impressed by the impeccable results. Your employees made my oven look like new and did their best to meet my expectations to the fullest. I assure you that your services even surpassed my expectations and for this reason I will rely on your help again!" – Tim
"Thanks to you and your professionalism I have a spotless clean oven now, which looks better than ever. You are the best cleaning company, but not only because of your qualified employees, but also because you have the lowest prices possible! Expect me in future, because I will use your services again!" – Andrea
"I was sure that you will meet my expectations to the fullest and will give me the desired results in no time. Thank you for the job done and be sure that I am completely satisfied, because my oven is now cleaner than ever. I'm glad I trusted you!" – Nicole
A clean oven easily reaches the desired temperature and consumes less energy. As many people link degreasing this kitchen appliance with tremendous efforts, it is among the least preferred cleaning chores. Specialising in the area for a couple of years already, our vetted cleaners today possess the necessary practical skills and cleaning arsenal to restore the clean condition of every greasy oven.
For customers' peace of mind, our representatives are using the method of dip tank, which allows them to work in a comprehensive and safe manner. We are positive that you will be really pleased with their work. Give us a call and we will send you your trusted oven cleaner in Balham.